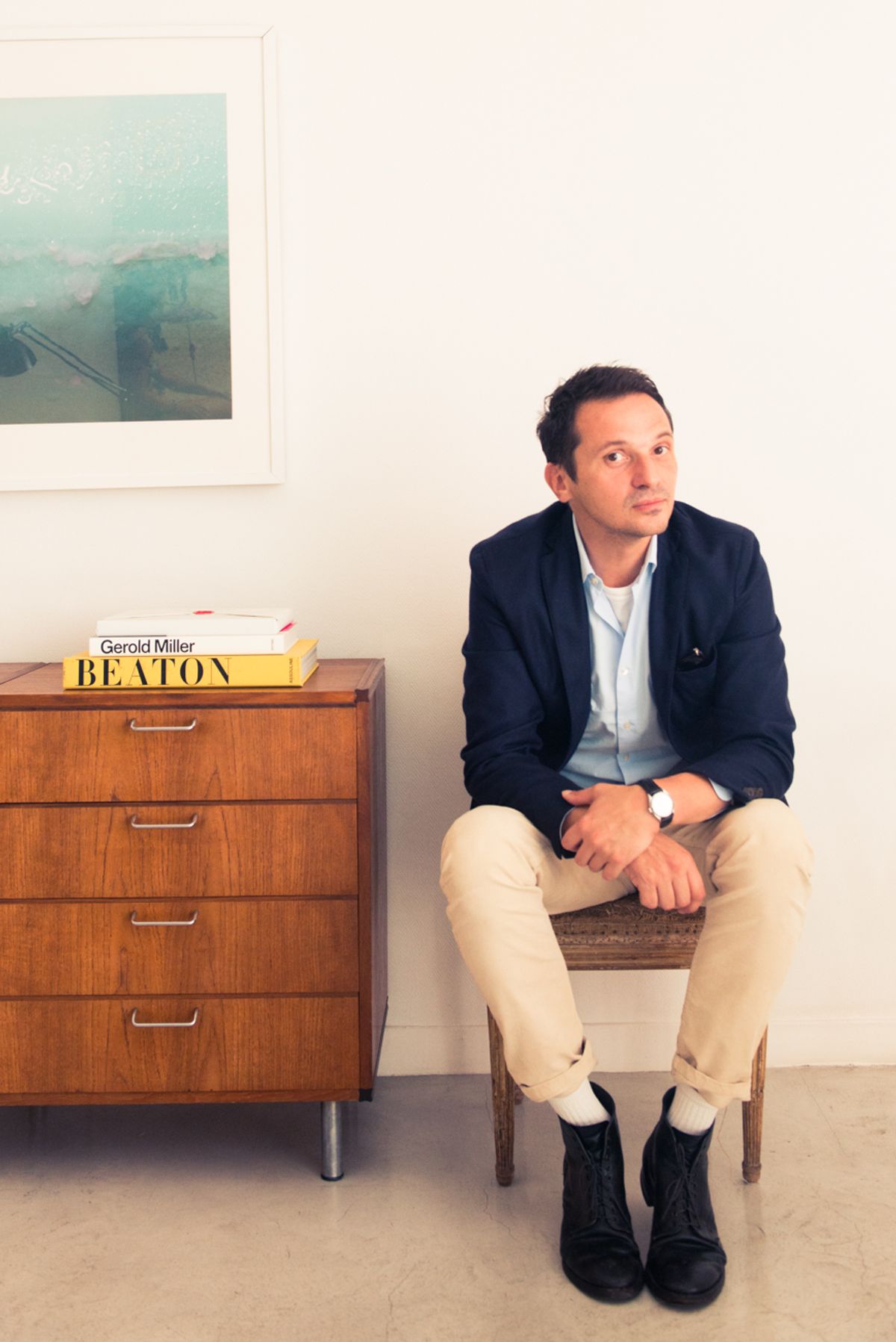 Closet
In collaboration with Amazon Europe.
Stephanie Mark
Pop quiz! What do the advertising campaigns of brands like Isabel Marant, Balmain, Anthony Vaccarello and Giuseppe Zanotti have in common? You know, other than the fact that they're the ones you tear out of
W
and pin to your mood board, and that a lot of them happen to star Daria Werbowy and Anja Rubik. The answer we're looking for? All of these campaigns, as well as their lookbooks and brand identities, were masterminded by Franck Durand, the visionary, very French creative director and principle of his own agency, aptly called Atelier Franck Durand. To top off his resumé, Durand is also responsible for reviving
Holiday
and publishing the magazine for the first time since 1977 (the issues published between 1951 and '64 have got to be one of our most searched on eBay). And Durand's version is just as jet set, intellectually-driven and straight up beautiful as the original. Oh yeah, and did we mention that he's also Emmanuelle Alt's husband? Yeah. He is. Parisian power couple right this way. French fashion blood runs deep, we guess. As you might imagine considering the above, the intimidation factor upon arrival at his office a few blocks from the Palais-Royale was, well, at an all time high. And okay, it wasn't necessarily put to rest when we walked in the door. Let's just talk about high functioning, high design for a second. Durand's office was chalk full of books and inspiration, from framed photographs of Prince Charles, his "absolute reference," to bright red binders documenting his many projects and a massive collection of coffee table books about the likes of Helmut Newton and Cecil Beaton. Inspiration, you know? And we have to admit, Durand is kind of the male style counterpart of his wife without all the black: unfussy and ultra French.
Classic Clark's desert boots
, a fresh pair of which he recently picked up via Amazon, have been a staple since he was 13, crisp navy blazers and leather jackets. It kind of painted the perfect Parisian picture of a consummate creative. And it was all capped off in the most picturesque way (
bien sûr
) when Durand took us with him to walk his pup in the rain—when in Paris, do as the Parisians do, right?