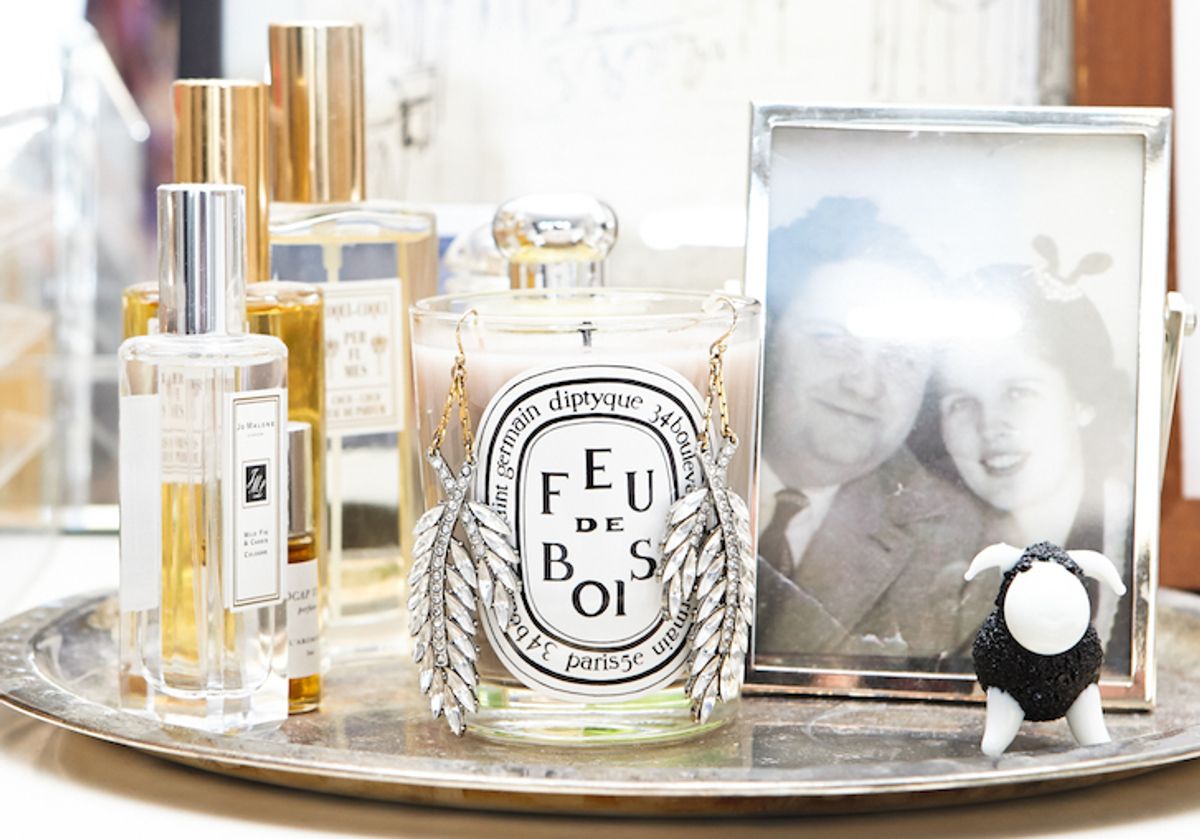 Fashion
7 outrageous presents for the person who has everything. Or wants everything.
If you peruse the Internet at anything close to the pace in which we do, you've probably seen about a thousand and one gift guides at this point. And seriously, why the eff would you need another one? There's only so many fancy espresso machines and beaded clutches you can skim over before just buying a book for everyone on your list (it's the thought that counts, right?).

But there is one aspects of the annual gift-giving round around that we secretly enjoy—and it's that single item that will randomly show up on a magazine market page or some endless slideshow that is always outrageously out of any IRL person's price range or life experience. You know what we're talking about, right? Like when you see a trip to outer space or 'price on request' diamond necklace innocuously positioned next to the aforementioned espresso machine. We mean, the idea of unwrapping something like that is just so much more exciting. So, in the name of celebrating the fantasy life that we wish we had, but will realistically remain just that (a fantasy), we went in search of the most extravagant gifts we could find. Because this is what Christmas is all about, right?
---
1.
That's right, the magical minds behind
Net-A-Porter
, have made our dreams possible. For an 'unlimited' price, you can actually get (or give)
a shopping bag with no limit
. A no-holds-barred shopping spree = best Christmas ever, right? The site is also offering a pair of shoes every week (for a cool $41,500). If you know anyone who's an extremely generous gift-giver, you know where to find us.
2.
Private Burlesque Lessons with Dita Von Teese




Fancy yourself an exhibitionist? Already tried all the less-than-savory pole dancing places in your neighborhood? Here's your chance. And a good excuse to purchase nipple tassels and very expensive lingerie, just in case you were looking for them.
3.
Personal Shopping and Styling Session with Rachel Zoe
Here's one of those 'price on request' presents. IfOnly.com provides 'experiences' where the proceeds (astronomical price tags) are donated to charity. So you can feel good about
buying some time with Rachel Zoe
—whatever the undisclosed cost may be. Plus, you'll likely come out with more than your fair share of
vintage CHANEL
and boho maxi dresses. So, there's that.
4.
La Prairie Limited Edition Eternal Platinum Set




This is for the person who treats their beauty products like trophies (hands up). Because when you're willing to spend over a grand on a couple of one-ounce jars of face cream, well, you've kind of made it. It's kind of like a really expensive bottle of wine (you can't actually drink $10,000, you know?): just having them there to look at is enough.
5.
Christian Louboutin crystal-embellished nail polish
Again with the trophy thing—because, let's be real, there's a million red nail polish, but there's only one red-soled line of stilettos (and let's be honest, we're all obsessed), and there's only one that has a
bottle covered in hand-applied Strass cystals
(that sells for a price north of $500).
6.
Valentino: At the Emperor's Table, signed by Valentino Garavani
You know your friend who's a queen bee hostess, always has fresh flowers and serves actual cocktails instead of requiring BYOB? Well,
Valentino's personally signed book
would probably become her next centerpiece. So, like, time to ante up the big bucks.
7.
Because if you're going to spend money on electronics instead of shoes, you might as well go all out, right? And dress up the mundane in pretty little package—and by pretty little package, we mean a
24K gold package
. We said all out, right?