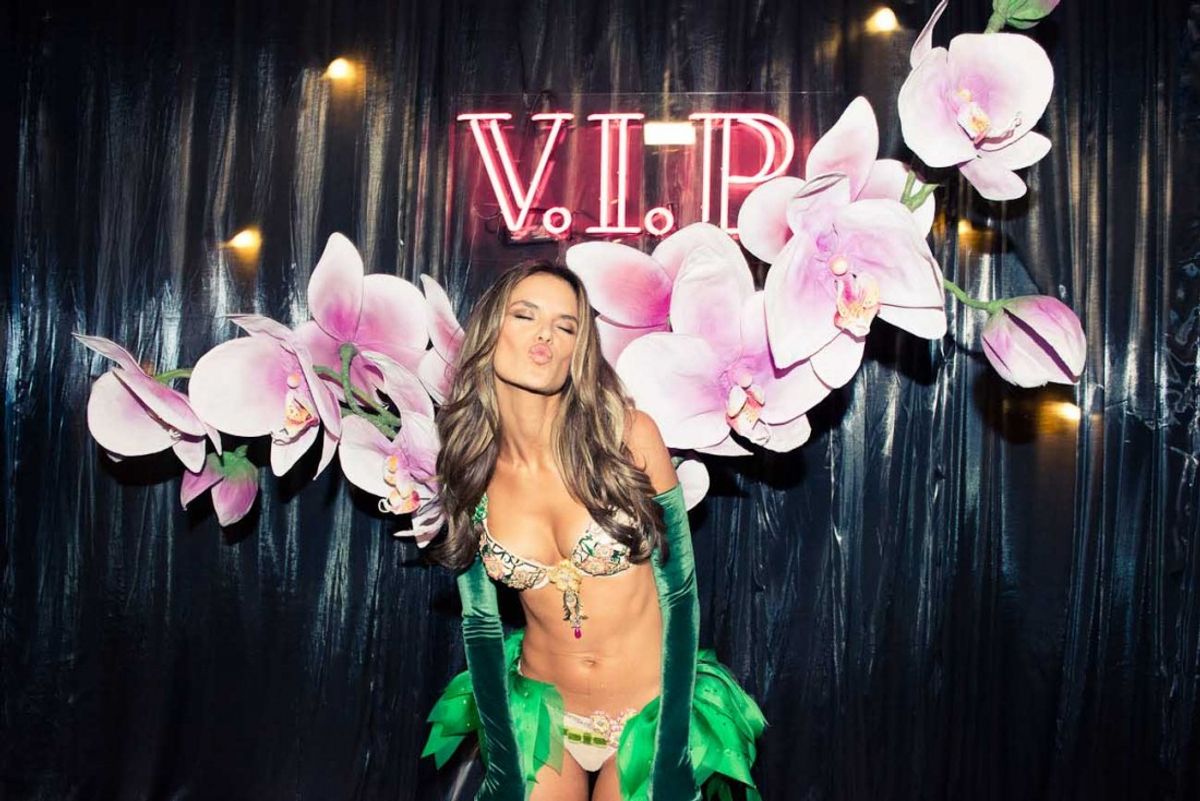 Fitness
The nitty gritty of their diets & fitness routines. Because it can't be all genetics, right?
Forget #fitspo. There's nothing like staring at three-dozen sets of tanned and toned six pack abs (not to mention pert, not nearly break-the-internet-size behinds) for a solid hour and a half to really get some gym-bound motivation. We're talking, of course, about hanging out backstage at the Victoria's Secret show, marked on our iCals for, um, today. In order to prepare ourselves for the inevitable self-esteem fall-out, we reached out to some of our model friends—some who will walk in the show, some who are just known to have proverbial slammin' bods (but, like, what model doesn't?)—to find out exactly what they do to stay in fighting form (other than, you know, genetics). Herein, what they do to break a sweat, what they eat, how they maintain it all on the road and all their pre-show last minute tricks. We're officially putting them into practice… tomorrow.


---
Eniko Mihalik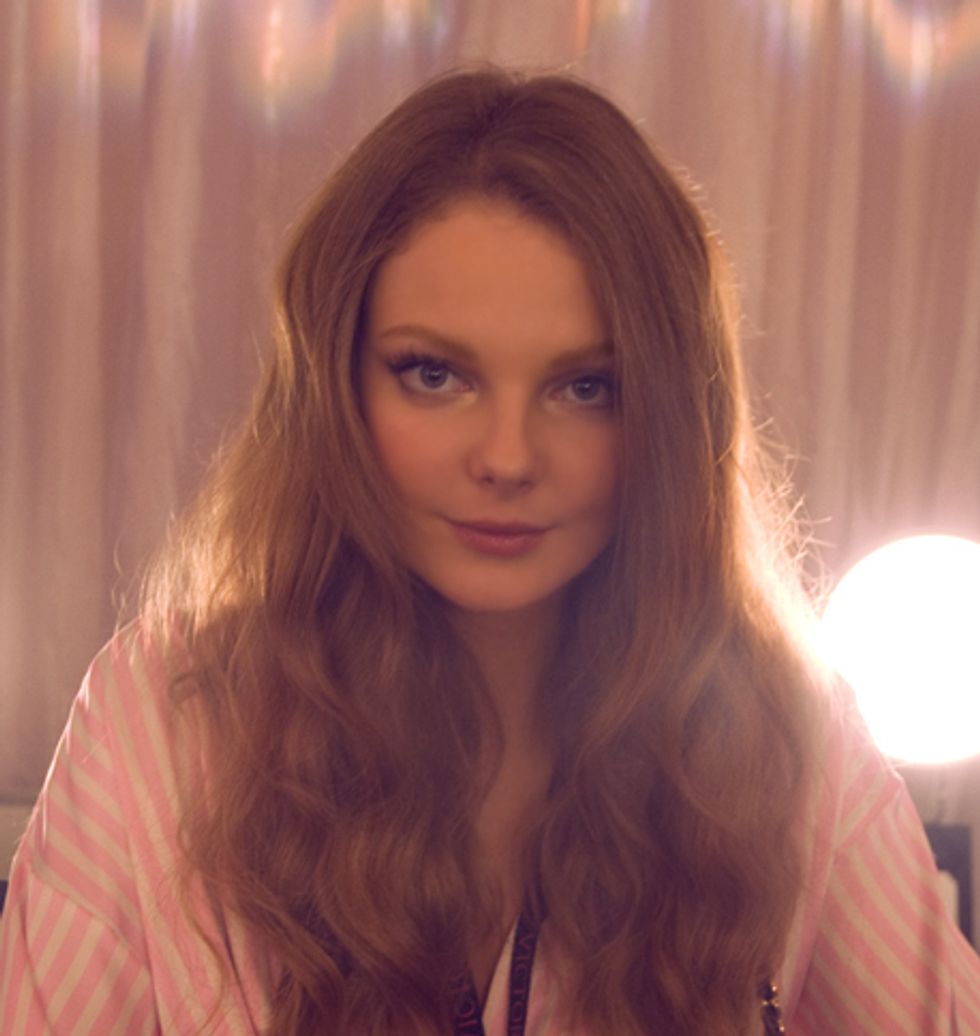 ...on her approach to health & fitness:

"I'm very conscious to give the right fuel to the 'machine' I live in. I eat very healthy and try to do my best by making the right choices to my often-limited options. I'd much rather eat things with full fat in small portions than buy products with appealing fat-free labels filled with unknown chemicals. Also, I believe that if you eat nutritiously, you don't need to take extra vitamins, fibers, et cetera. Therefore I don't take any dietary supplements, either. All in all, I get all the energy and everything else my body needs from the right food intake! I also work out 4-5 times a week if my time allows it. This keeps my body in a good shape, and my mind satisfied."

...on her go-to healthy eats:

"I love greek yogurt with honey—it's one of my favorite dessert replacements! Otherwise, I snack on nuts, because they are high in fiber, protein, and good fats that give you a lot of energy.
Edamame beans, carrots, apples, peanut butter, and dark chocolate are also great. But licorice candy is my weakness... I can never resist it."

...on maintaining her routine while traveling: 

"My personal trainer usually sends me my workouts. We plan ahead, so she gives me exercises that are easy to do in a hotel room or smaller, not so well-equipped gyms. But when I'm jet-lagged and tired I give myself credit for just even trying, even if I cannot succeed with the whole program. I am very specific... and probably every waiter's nightmare, when it comes to breakfast in a hotel or dinner in a new restaurant, I like my food to be clean and simple. I make sure that what I order isn't dripping in oil and too much dressing, even if I get a few not-so-friendly looks."
...on her work-out of choice:

"I love group classes and I follow some of the trendy waves, like SoulCycle and SLT. But I'm always open for something new, like pole dancing or Barry's Bootcamp."
...on the 24 hours before a show:

"Right before a show, I probably become even more conscious of what I eat. I make sure that none of the vegetables are going to cause any belly bloating, and I lower the overall sodium level in my food so I won't hold onto water. I make sure to pair the right workout with the look I am going for. I focus more on the core and glutes so I make sure that other parts of my body, like my thighs, won't be over-exhausted and appear bigger, which can be caused by muscle soreness. For my current show prep, it's prime time for some TRX movements and only a very few walking lunges."
Sigrid Agren
...on her approach to health & fitness:

"I usually workout 4 to 5 times a week, mostly boxing with my personal trainer at Gotham Gym."

...on her go-to healthy eats:

"One of my favorite dishes to make at home when I don't have much time or feel lazy is a mixed salad with lettuce, tomatoes, beets seasoned with olive oil, and apple cider vinegar, plus some canned Spanish tuna or mackerel and brown rice. Simple, but delicious, I could have it everyday! My favorite snack is fresh fruits with yogurt and some nuts. When I crave something salty, I like seaweed chips—they're so addictive!"

...on maintaining her routine while traveling:

"I always pack my sneakers and workout clothes wherever I go, as well as my travel yoga mat and my jump rope. I like to go running first thing whenever I get to my new destination—at the Tuileries in Paris or Regent's Park in London for example—it's a great way to fight any jet lag. I also use the gym of the hotel in the morning or at night if I still have some energy after my workday. I also like doing online yoga classes with yogaglo.com, they have so many classes with a lot of different teachers, it's great."
...on her work-out of choice:

"I tried boxing six months ago, and since then I've become completely hooked. It's the best workout as it is so complete: it's cardio, but it also strengthens and tones. And on top of everything, it's a lot of fun! I also like yoga, I discovered it seven years ago when I went to Singapore and have been doing it ever since. I love the classes and teacher at Kula Yoga in Tribeca. I enjoy SoulCycle too, especially with a group of friends. I love the energy of each class!"
...on the 24 hours before a show:
"I've been getting ready for the show for a month, working out almost everyday and eating healthy. 24 hours before the show I feel like I've done everything and prepared as much as I could, so I like to rest and take care of myself. I think the most important is to have great energy for the show!"
Shanina Shaik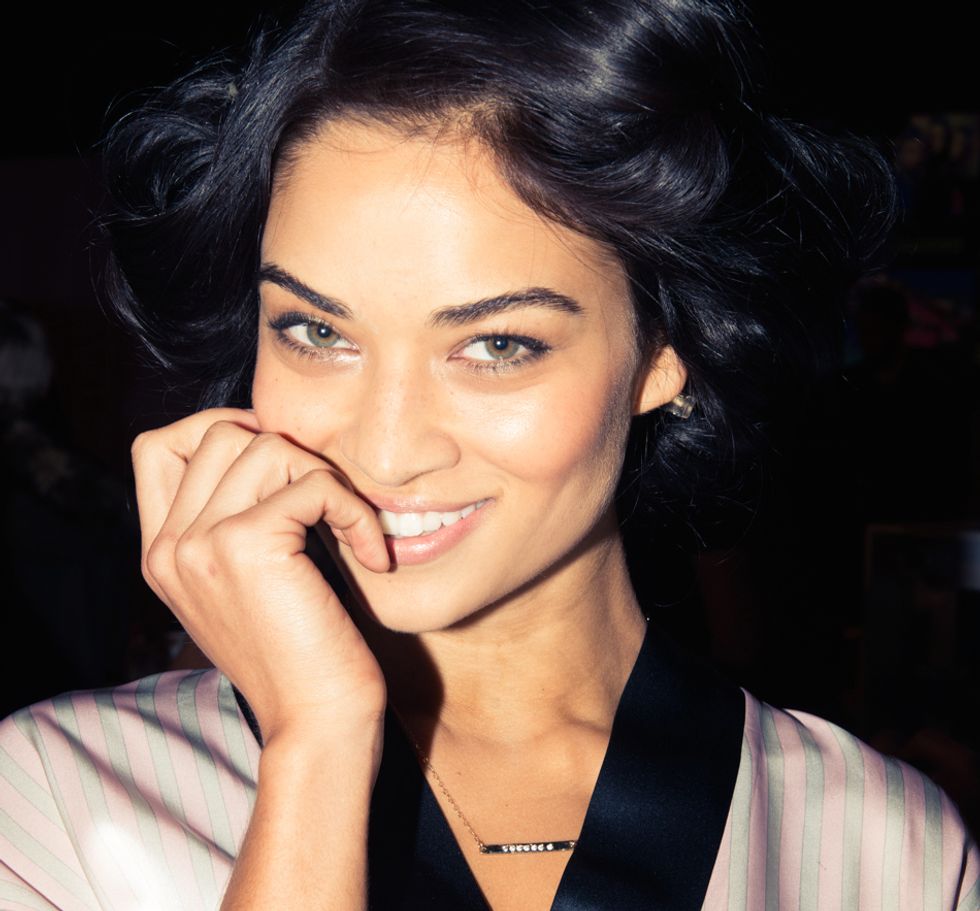 ...on her approach to health & fitness:

"I generally workout 3-4 times a week. My go-to workouts are Pilates and boxing. I make sure I eat a nutritious breakfast, lunch and dinner every day and try to pack in as much protein and as many vegetables as possible!"

...on her go-to healthy eats:

"I love having a grapefruit or handful of almonds as snacks. My favorite healthy dish consists of baked fish with a side of spinach—the flavor comes from how you prepare and season."


...on maintaining her routine while traveling:
"Luckily all my workouts can be achieved in a hotel room. Keeping up with my squats is important. I travel with ankle weights to practice Pilates while I travel."
...on her work-out of choice:
"I love working out with my trainer Justin Gelband at his gym [Modelfit] in New York. He's amazing and focuses mostly on Pilates-type work. I also really enjoy Soul Cycle classes for my cardio. They're always so much fun and full of energy."
...on the 24 hours before a show:
"My workout intensity and frequency increases as it gets closer to show time. I'm spend more time in the gym with my trainer and really work on toning exercises rather than cardio. I cut out carbs 3 days before the show as well. Working up a sweat the night before the show gives me a lot of energy the next day."
Elsa Hosk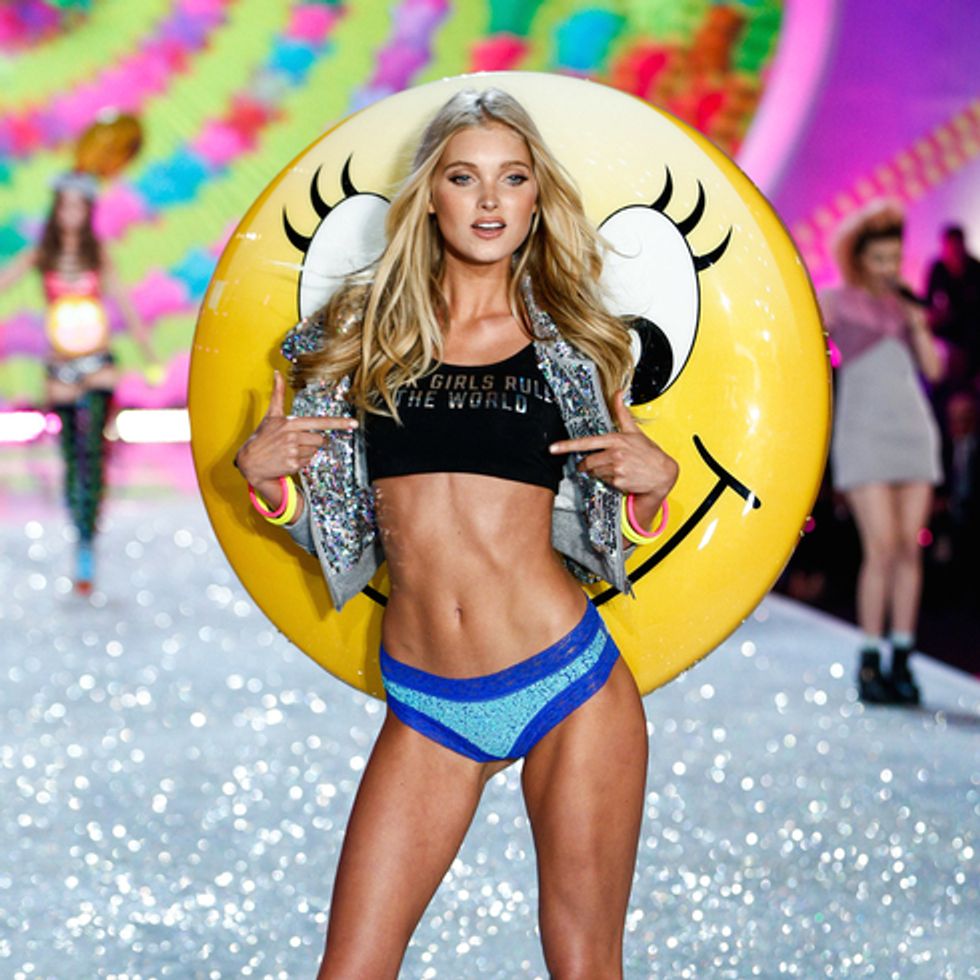 ...on her approach to health & fitness:


"My health and fitness routine consists of eating healthy and as much as I want! I also work out six days a week, boxing or a class at Flybarre are my favorite workouts. I'll also run outside when I can! To me, the biggest pleasures in life are eating and staying active!"

...on her go-to healthy eats:
"I love to make gazpacho. I eat it for lunch a lot. It's so easy to make and so delicious. I make it with a lot of olive oil and the best tomatoes I can find. I also love salty licorice, which is maybe not too healthy but it's so good! I also love veggies with hummus or homemade thick tzatziki."

...on maintaining her routine while traveling: 
"I usually travel with gliders and a jump rope! It's great for wherever you are and if you have some equipment, it's easier to get motivated."
...on her work-out of choice:
"Flybarre and Flywheel! I also love training with my boxing coach Kwame at Mendez boxing! The 30/60/90 class at Equinox is also great."
...on the 24 hours before a show:
"Not really! I just keep eating clean and healthy throughout the year. The two days before the shows are filled with interviews, press and rehearsals, so we have to feel strong and happy. I get moody if I don't eat enough! This year the show is in London, so I will probably do a workout in my room or go for a run just to release some energy before the big day. But I've been working out extra hard for the last two months leading up to the show, so the last 24 hours is all about getting in a good mood and not putting too much pressure on myself so I can really enjoy the show and everything around it! Sleeping and hydrating as much as possible the day before is important as well!"
Jacquelyn Jablonski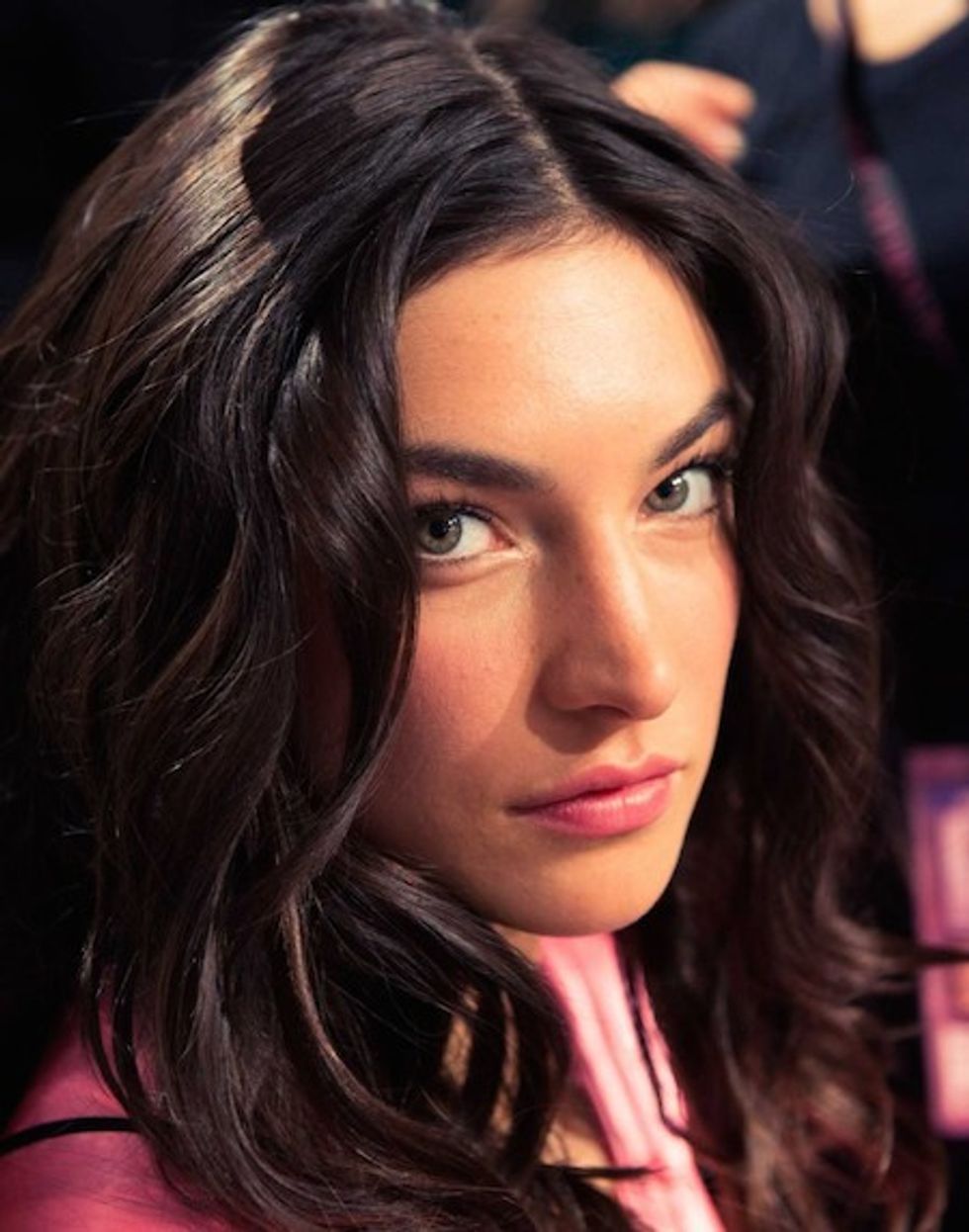 ...on her approach to health & fitness:

"I think everything in moderation is okay. Of course, leading up to the Victoria's Secret Fashion Show I'm not ordering a bunch of burgers or eating a lot of ice cream. I enjoy eating healthy foods already and cook a lot at home so it is never a hard transition when I start really training for the show. I do Pilates all year round and I recently tried boxing which has been fun. I love both because they are full body workouts and are great for toning."

...on her go-to healthy eats:

"Eggs are always quick and easy. They are a good source of protein and I normally scramble them with whatever veggies I find in the fridge! Snack wise, I normally always travel with KIND bars in my bag."
...on maintaining her routine while traveling:
"It is definitely difficult but I've started to pick up tips from different trainers for when I travel and can't make it to the gym. Some easy exercises include planks, bicycling, leg lifts and mountain climbers. If I'm in the hotel gym, I'll experiment with some of the small hand weights. I also like to travel with Emergen-C packets and KIND bars to keep me going."
...on her work-out of choice:
"I like to go to Pilates classes at my gym and I've also tried the Sculpt classes at ModelFit. Besides classes, I go to a trainer for boxing and a separate one for Pilates."
...on the 24 hours before a show:
"I think it is important to drinks lots of water before the show to stay hydrated. I probably won't be having carbs or desserts, and will be eating very clean—lots of protein and veggies. For workouts, I will do some basic exercises in the hotel room the night before the show! Then when it's over... Burgers on me!"