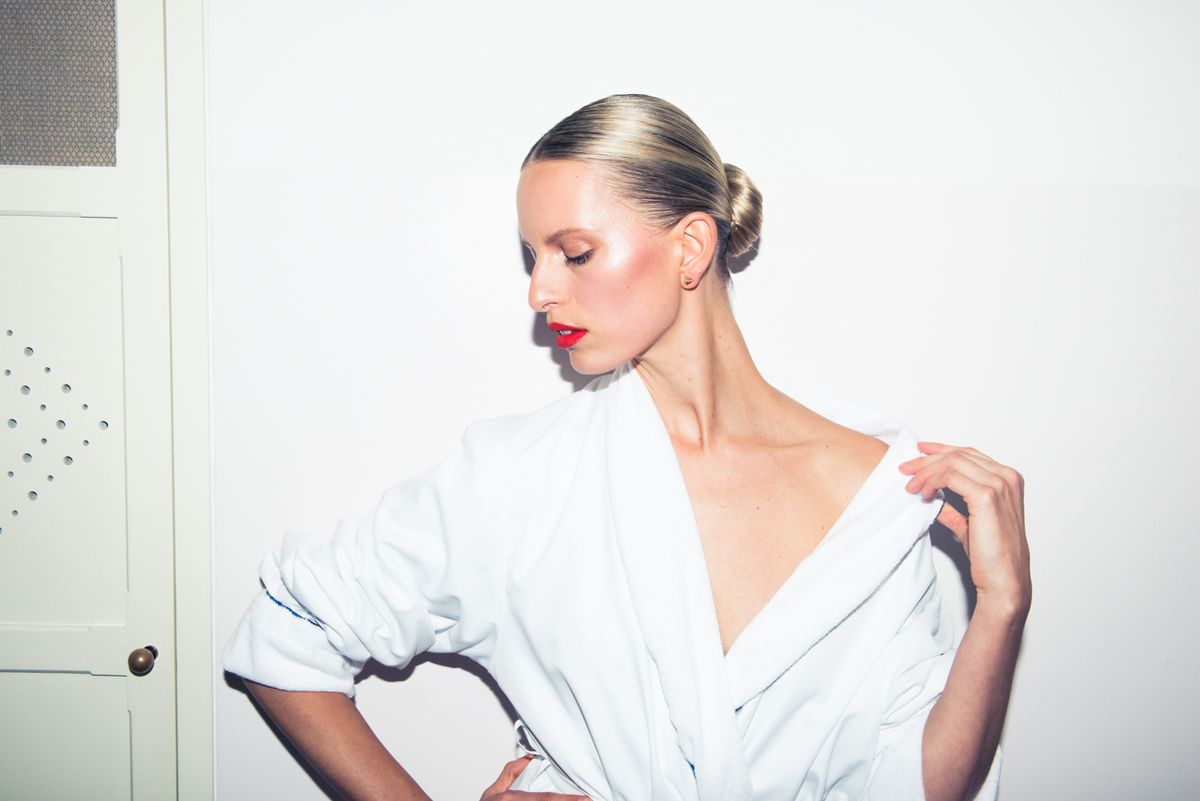 Fashion
Pre-British Fashion Awards. Chiltern Firehouse, London
Emily Ramshaw
There's nothing quite like the frenzy of getting ready for a major red carpet moment. We know because we've done it a few times: with Karlie Kloss, with Caroline Issa, with Joan Smalls, with Olivia Wilde. But let us tell you, it's hardly run of the mill. With Karolina Kurkova, for instance, prepping for the British Fashion Awards (think of them like the Oscars of English fashion, but better because the likes of Christopher Kane, Simone Rocha and Stella McCartney are nominated) yesterday evening at the Chiltern Firehouse in London's Maryleborne 'hood. We'll break it down for you.
For the first, the idea of Karolina Kurkova (former Victoria's Secret Angel, international Vogue cover girl of choice, favorite subject of Mario Testino and Steven Meisel—what are we saying? You know who she is) getting gussied up for a night out was enough to make us drop everything and run to her hotel. The supermodel welcomed us into her suite, where makeup artist Jo Frost and hairstylist Panos Papandrianos were already doing their thing, palettes, pots and plenty of hairspray in an array all over the bathroom and well on their way to a fire engine red lip and a sleek, neatly-tied chignon. And let's just say that while Kurkova chatted to us about her recent move to Miami, we made ourselves at home.
The behind-the-scenes set legends are true, because even as she was (literally) getting sewn into her actually stunning Viktor & Rolf dress, slipping on her Gianvito Rossi sandals and oh-so-delicate Noor Fares bijouxs, Kurkova was this penultimate ball of energy. And with our photographer Jake snapping away at every opportunity, she pretty much proved why she's been on top of the metaphorical modeling heap since the age of sixteen. As she swept out the door and down to the lobby to meet her date, Nicola Formichetti (so, like, NBD—surprise!), it was all we could do to hitch a ride on the tailpipe of her limo and follow her off to the BFAs. Believe us when we say that tickets to Miami are being booked in a hurry.
---