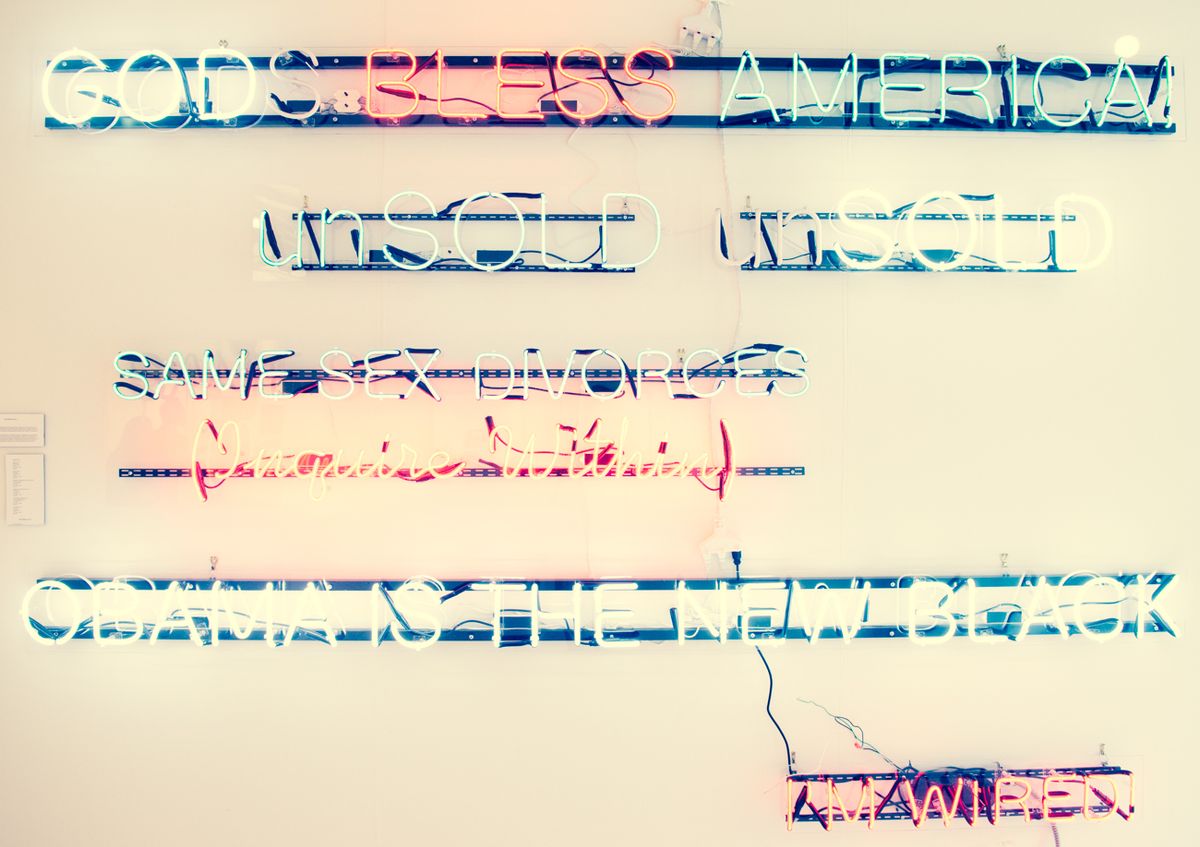 Living
How to seem like you actually know what you're talking about. 'Cause we're all about that Basel.
In the Venn diagram of pool parties and pretty people that is Art Basel, it's easy to get sidetracked from what brings the two together every December—the art itself. While scoping the Knowles-Carter clan, tracking down the perfect tropical-not-touristy frock and generally living the lyrics to Will Smith's 'Miami' (all night on the beach 'til the break of dawn) are Basel hallmarks, having had our fair share of conversational question marks at past cocktail parties, this year, we decided to school ourselves on all the must-see artists, exhibits and openings before take-off.

We turned to Basel fixture—we're talking 13 years strong here, people—multi-hyphenate lifestyle legend and Cov-alum Maria Brito to fill us in on everything we needed to do, see, wear and say (you know, just in case your abstractionist name-dropping is feeling a little 2013). And trust us, if you thought your art-speak was up to par, Brito dropping Harvard-grad knowledge may make you think twice about opening your mouth at The Perez Museum—unless you want to take her on about post-conceptual depth, that is.

Herein, she preps us on all the Post-Internet Art buzz, this year's Solange-curated performance art, Glamsquad rumors, and why there ain't no party like a Diddy party. You know, so we can all at least feel like we fit in.

- Chelsey Burnside
---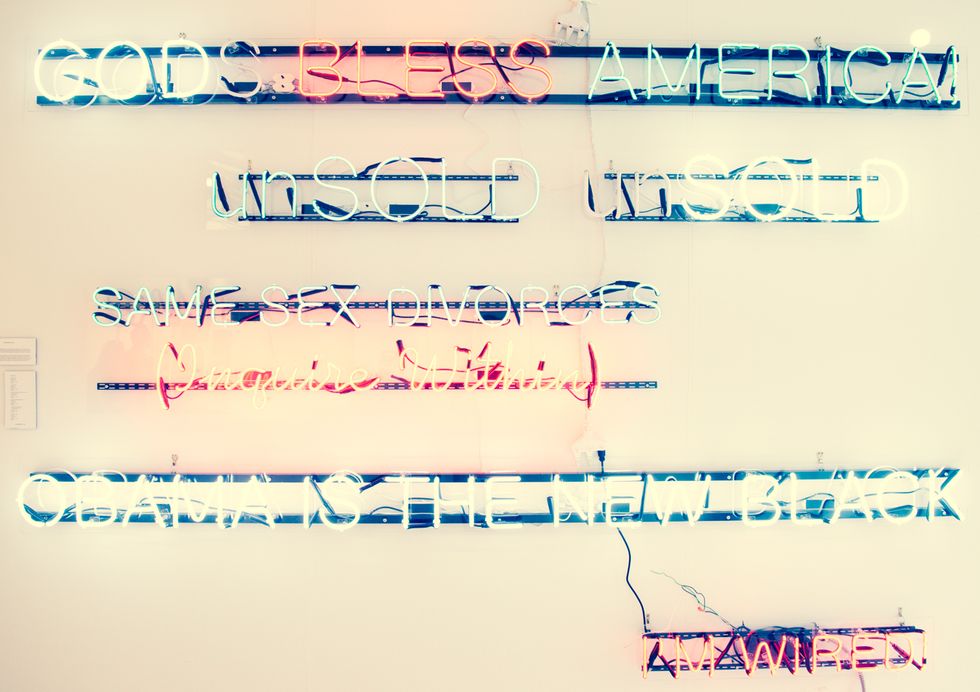 On all the up-and-coming contemporary artists whose work you need to know…

"I love the work of Trudy Benson; she's a pretty spectacular abstractionist. I'm also obsessed with everything that Nina Chanel Abney does—her color combinations are mind-blowing. She will be in Miami during the fairs. Daniel Arsham is another up-and-coming artist whose work I love because it really takes me out of my comfort zone; I love crazy colors and patterns and he only works with black and white. He has a new solo show opening at Locust Projects that promises to be very impressive since he caved holes on the floor and filled them up with white electronic devices that he created to represent the past, the present and the future. Additionally he and his partner Alex Mustonen, who together are the duo behind Snarkitecture, will unveil two new projects: one at The Alchemist and one at The Delano.
On the can't-miss shows…

"Beatriz Milhazes's retrospective at the Perez Art Museum is a must-see. And speaking of museums, it's pretty remarkable that this December Miami will witness—yet again—the opening of a new museum called Institute of Contemporary Art (ICA). From past years—this will be my thirteenth!—I think one of the most remarkable shows was Tracey Emin's retrospective at MoCA last year.

There's a parallel fair called 'Select' that is working with Solange Knowles in curating performances that will happen every night—including one of herself, of course—which sounds pretty interesting to me. Another event that I'm really excited about is the one that W Magazine will have at the Edition Hotel. Since so much has been said about that place, I'm curious to see what is it all about. Art.sy is also hosting their party for the first time in a different place—it was always under a great tent by the beach at Soho Beach House, and this year it will be in the Design District. Alan Faena is throwing his Argentinean 'Asado' in preparation for the mega-opening of the Faena hotel-residence-art complex in 2015. There are so many parties, I can't even attempt to narrow them down to a handful."

On her favorite memories for Basels past (you can pretend they're yours, too)…

"One of the anecdotes that I remember the most was in 2011 I went to the VIP preview with my client Sean 'Diddy' Combs and Naomi Campbell came with us. I was wearing pink suede and glitter Miu Miu shoes and Naomi exclaimed, 'Who makes those shoes?!' while pointing at them. Ever since, every year, people look at my shoes. I haven't been able to top the Miu Mius. The parties at Basel are wild and limitless. I think that the parties at Diddy's have been quite memorable. There's even a saying: 'Ain't no party like a Diddy party.' Also, Marni hosted a cocktail party to celebrate my book last year at their Design District store—of course, I'm biased because it was a very special event that I'll never forget.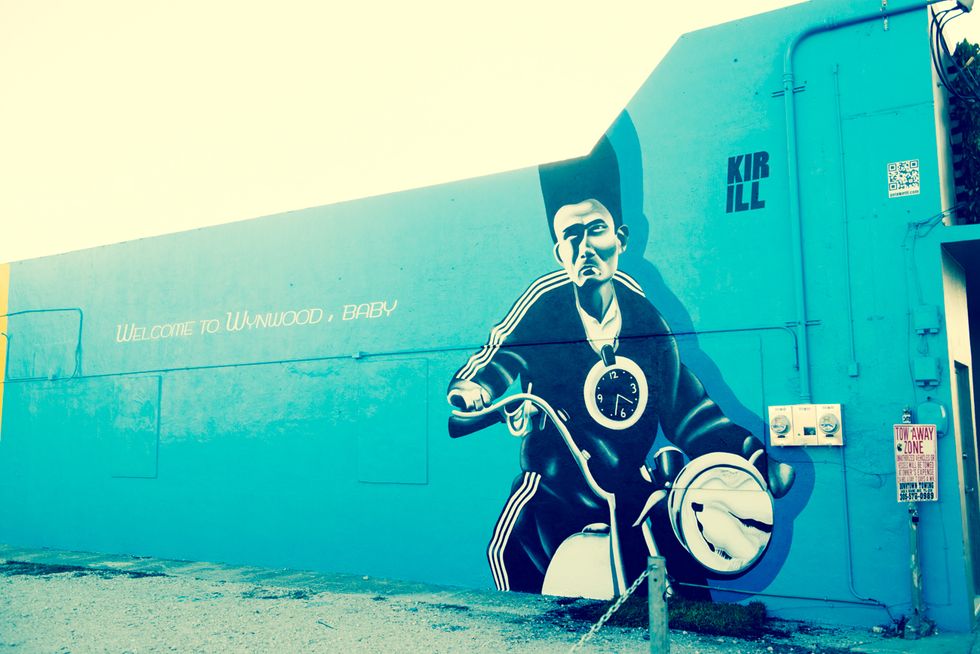 On what to talk about when mingling with the actual art crowd…

"This is tricky because I perceive many of the 'hot artists of the moment' as part of a fabricated bubble that's about to burst. And since they have had such good fabricators behind them, it's easy to get confused when there's so much buzz. I do think that abstract art has made a big comeback, for example. Also some people are talking about 'Post Internet-Art,' which is kind of crazy if you think about it because we are not even close to being in the 'post internet' era. This is a trend that makes reference to the relationship between the artist and the web and how it translates to art. Cory Archangel is an emerging artist who has deeply explored this area. And I think he has been pretty good at doing it.

If you want to sound artsy and intellectual, you could also throw a 'post-conceptual depth' to whatever incomprehensible artwork crosses your path. Generally speaking, we are talking about a piece that's either devoid of any aesthetic qualities that others may attempt to coax you into believing that it is amazing, or it could be a white canvas that makes you feel as if you are crazy for not appreciating it. Don't worry, you aren't. This is all part of the 'Emperor Has No Clothes' syndrome. Just play along and assent with your head when you understand an elaborate explanation. It really means nothing."
On the Basel beauty and fashion essentials…

"I heard Glamsquad will be opening in Miami just in time for Basel, so, while I do favor beachy waves and lighter makeup, it will be very nice to have people come over and do everything for me.

In the fashion realm, this is the time of year to wear amped-up, extravagant, crazy, tropical, colorful outfits. Think Duro Olowu dresses, Marni prints, Fausto Puglisi palm tree skirts, Anthony Vaccarello and Cushnie et Ochs cut-outs. No regrets!"