Makeup
Beauty How To: No Makeup Makeup
Because it takes a lot of work to look this effortless and Sir John knows how to do it.
---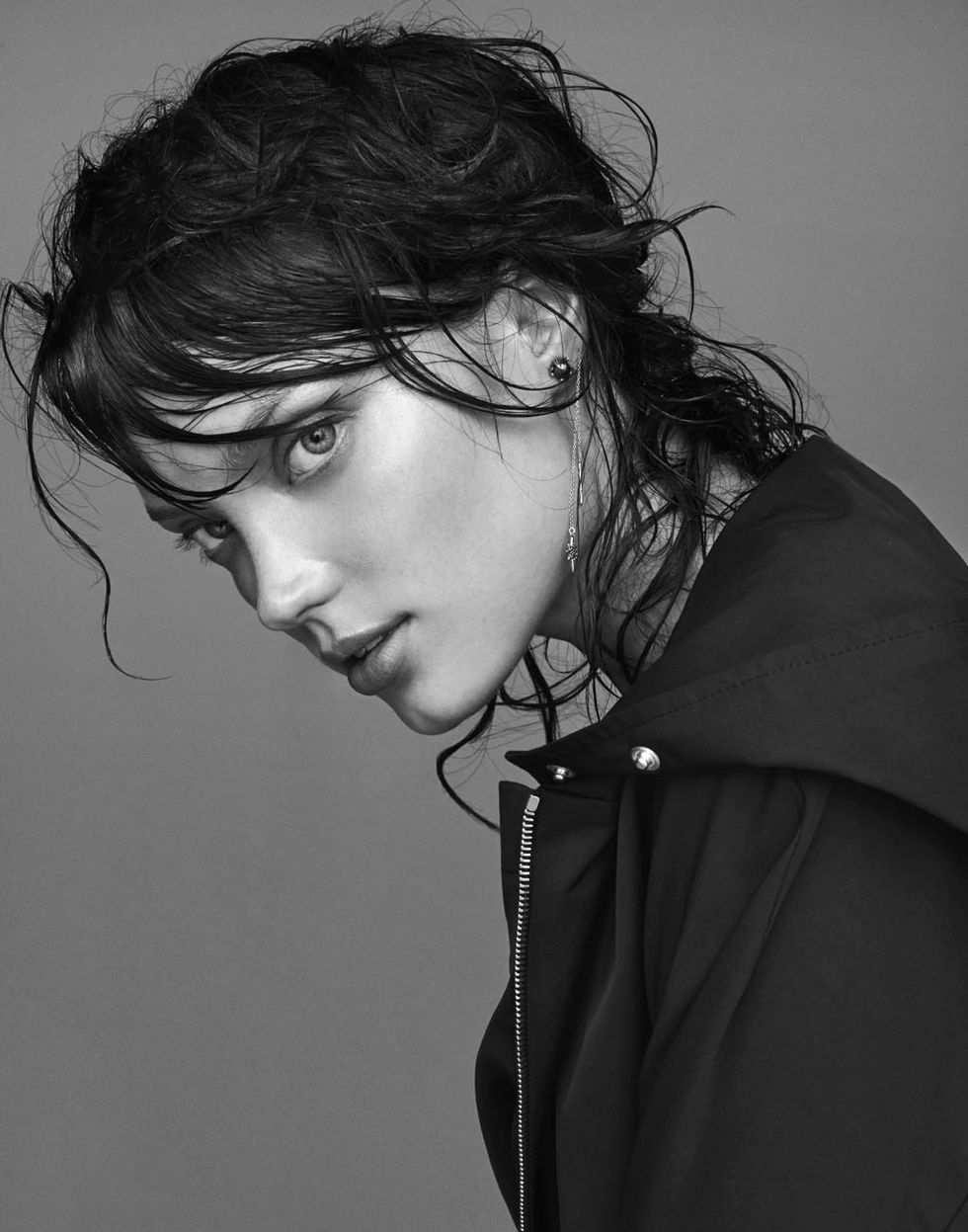 You know how the simplest seeming things are often the hardest to actually get right? Like budgeting for only one new pair of shoes every few months; or eating a dinner complete with all five food groups. And how many of those things happen to be in the realm of beauty: just-mussed sex hair when you haven't had sex, say, or consistently drawing the perfect cat-eye. Even shaving your legs without a nick. Yeah, life is hard. With that in mind, you can imagine how the recent wave of no makeup-makeup (
let us remind you of the recent runway round at NYFW
in case you don't know what we're talking about) really left us stumped. Because when we're actually without any makeup, we don't look nearly as glowy (er, sweaty?) as those models on whom we're pretty sure a whole host of artists worked their magic.
What can we say? We decided to call up on of those aforementioned makeup artists ourselves, and Sir John (
Cov-alum
, Yoncé enabler and
Joan Smalls BFF
) jumped at the challenge. (Not that he's actually challenged by such things, but, you know, to us...) Before we could ask, 'and how exactly to we mimic that post-gentle-Soul-Cycle-session sheen, he was already at work on model Naty Chabanenko (maybe you recognize her from Tom Ford's most recent runway extravaganza?) and coaching us on how we can do it ourselves. And you know what? It doesn't even sound 
that
hard. But he's the pro—just follow along.
"Radiant skin with a slight luster in all the right places allows us to collect certain data on other human beings. We develop a sense of, for example, a person's age, their health, diet habits and even their holiday time. With recent technology in skincare and facial oils are ever on the incline, there is a waning of pearlescent makeup. Look at collections such as
Marni
,
Missoni
,
Alexander Wang
and
Zac Posen
for spring/summer '15. One thing is evident: sweaty and balmy skin is in."
"There is something vaguely primal and intoxicating about skin that hasn't been manipulated by the look of makeup.

We often have the visual appearance of optimal health post workout, post swim, post sex even. We are transitioning out of glimmering highlighters and into emollient rich moisturizers and creams—embrace it! In the new era of handsome, touchable skin there's a genderless neutrality, which is also a move in the most modern direction."
"The key for this look is to create the illusion that makeup is not needed to achieve the desired effect. Make sure to avoid the common pitfalls of foundations and powders, like caking for example. The look should be fresh and dewy, not stiff and full of product.

You want to begin with perfectly balanced skin, so a rich moisturizer is key to getting your makeup to look natural. If you have oily, combination, or acne-prone skin, go for a non-greasy mattifying formula. Be sure to choose a moisturizer that delivers sufficient hydration.

If just a tinted moisturizer does the trick, that's all the makeup you need. If you need more coverage reach for a liquid foundation and apply with your fingers. But here's the catch—use powder ONLY for the T-zone."
"Continuing with the powder-free idea, reach for a taupe-colored cream (or powder) blush to give the visual appearance of touchable skin. Use the same color around the eyes (creating a close-to invisible smoky effect) with a big fluffy shadow brush. The simplicity of using one shadow or blush to contour your cheeks and eyes might seem a bit mundane to some beauty addicts, but the drama comes in the form of using super-emollient creams or moisturizers to highlight cheekbones and the brow-bone. This adds an ethereal brilliance to the face that is quite undetectable. I suggest using either
L'Oreal Paris Age Perfect Glow Renewal SPF 30 lotion
 or L
a Prairie cellular radiance cream
. Complete the look by blending a touch of concealer under your invisible smoked eye for a professional touch.
Lastly apply tinted lip balm, brow gel and a bit of mascara if needed. Nothing over the top!
You're all set."


Hero image: Cushnie et Ochs coat; Eres panty, Net-A-Porter.com; Catbird studs, ear cuff and ring, catbirdnyc.com

Makeup, Sir John (Streeters)

Photographer, Adam Franzino (Bryan Bantry Agency)

Model, Naty Chabanenko (Next)

Hair, Aleksandra Sasha Nesterchuk

Manicure, Martha Fekete (Bryan Bantry Agency)

Stylist, Emma Cali