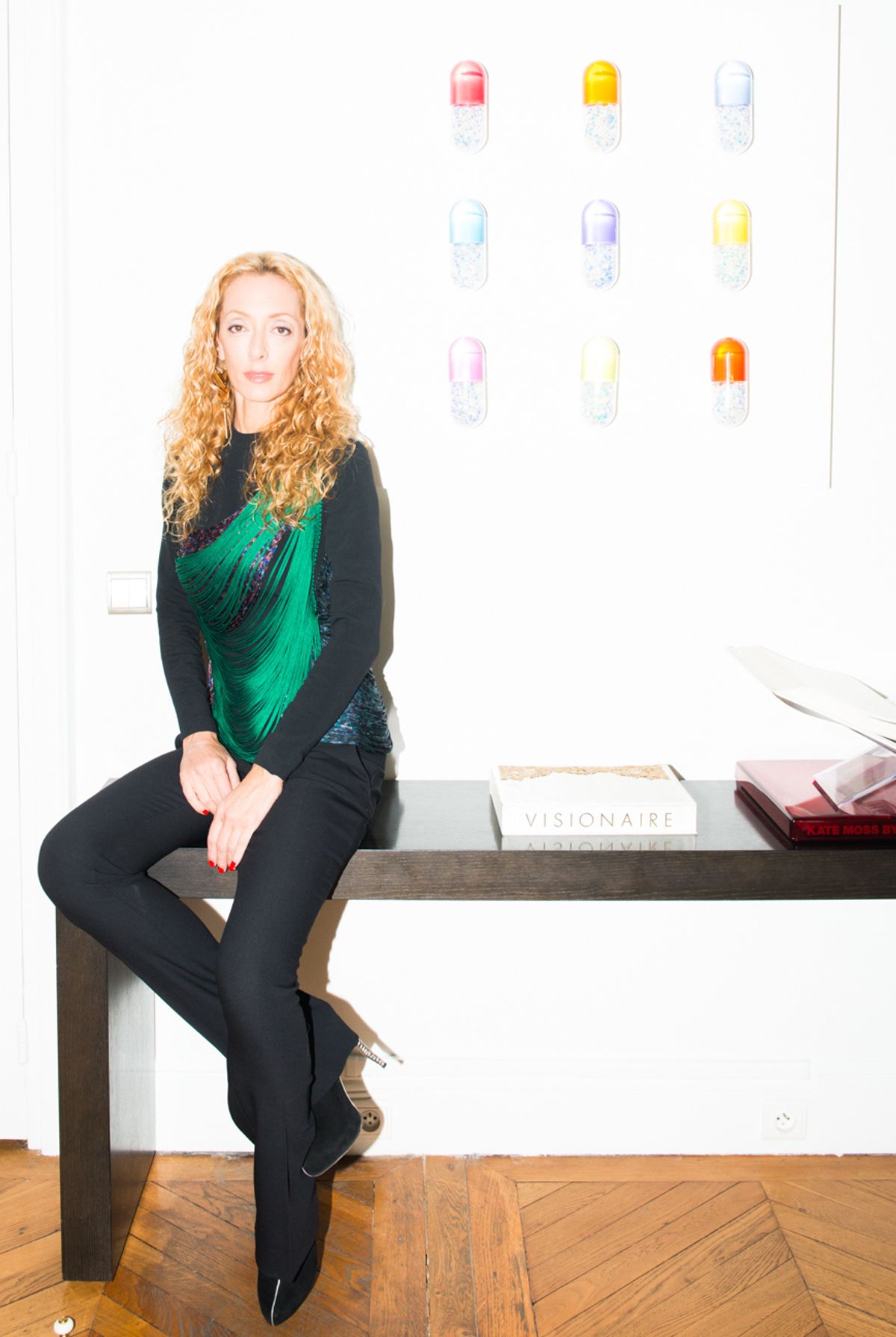 Closet
Art Director, Kabuki. Paris
Let us set the scene for a second, K?! Lets say you're in Paris (enter romantic rambling about the City of Lights here) strolling in the 1st arrondissement, just along the Right Bank, when suddenly, a little
Balenciaga
catches your eye. Y'know, as it's wont to do. Casting open its heavy doors, you enter the storefront of said Balenciaga's mothership only to be greeted by technicolor
Givenchy
,
Kenzo
and
Stella McCartney
dotting the sleek grey walls and displays. Before you know it, you've blown your trip's entire food budget (and then some) on a pair of
Phillip Lim booties
and are alternating between tears of joy and fear. That, friends, is the magic of
Kabuki Paris
, and its mastermind art director, Elina Halimi. If you haven't spotted her on approximately one million various
street style blogs
by now, we'll break it down: imagine a full, lion-like mane of blonde corkscrew curls, an amazing assembly of
Carven
,
Lanvin
and
Céline
pulled off with considerable aplomb and that whole
no-makeup makeup
Parisian thing, personified. Sounds familiar? Yeah, we thought so. With Halimi's shoot scheduled for the last day of Paris Fashion Week, we understandably had a lot to look forward to beyond the shows. We mean, dream subject or dream subject? Take a peek at her Damien Hirst and black and white Richard Dumas portraits, piles of Ghesquière-era Balenciaga, strappy jeweled
Pradas
and take a wild guess. Oh, and that
Vivienne Westwood
hat, pretty much stolen right off of
Pharrell Williams
' pretty little head, wasn't so bad either. In between balancing bags on books and hangers on expensive art just so (as one does), we got to sneak a peek at Halimi doing her thing in front of the camera, too, as she effortlessly went from fringed Stella McCartney and Givenchy with
Gucci
and Balenciaga trousers to a fire engine red Ossie Clark. Is it bad that we're ready to go back for round two?