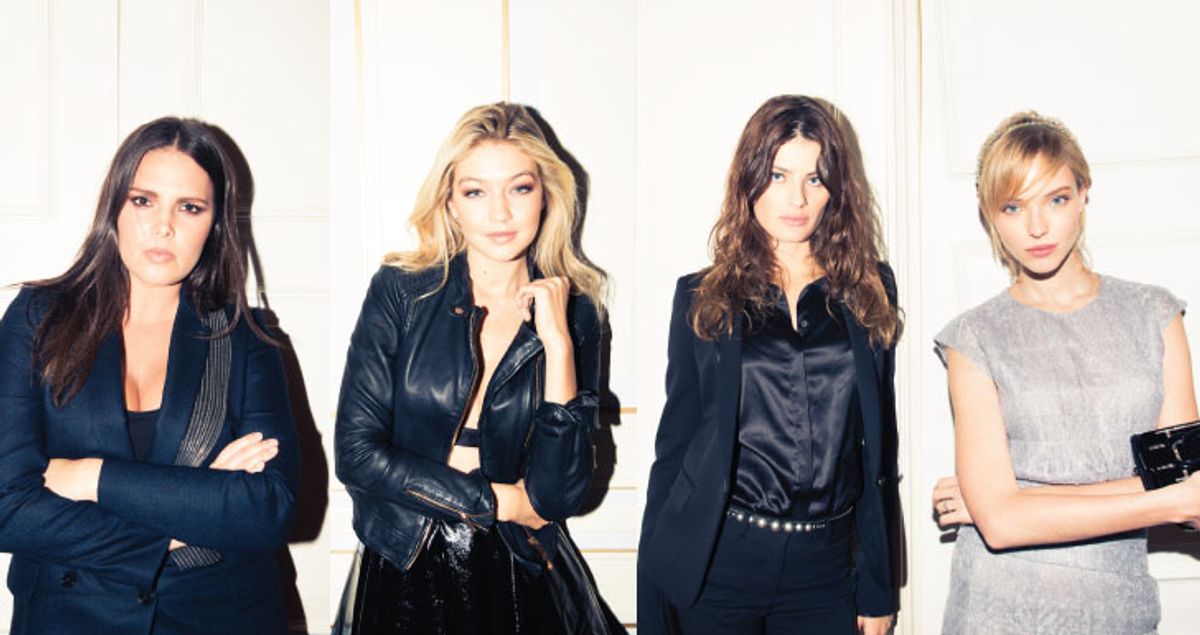 Models
Featuring Gigi Hadid, Joan Smalls, Isabeli Fontana & more. Milan
There are few fashion events as exclusive and glamorous (in that old school, idiosyncratic European sort of way) than the annual frenzied release of the Pirelli Calendar. Okay, so while in theory we are talking about a calendar, made by an Italian tire company for its most important clients; but the whole thing is just about as fashion world insider-y as it gets. And therefore, our favorite kind of fodder. We mean, you only need look at its past photographers (Herb Ritts, Bruce Weber, Annie Leibovitz, Karl Lagerfeld, Mario Testino) and featured models (Kate Moss,
Miranda Kerr
,
Alessandra Ambrosio
,
Karlie Kloss
, Christy Turlington, Cindy Crawford—the list goes on and on) to get an idea as to why exactly this might just be the very pinnacle of figurative (and occasionally, um, literal) fashion porn. This year, it's none other than Steven Meisel shooting what amounts to being one of the starriest group of models yet, and all styled by Carine Roitfeld herself. We said this was a fashion moment, right?
When we got the call a month or so ago that TC could tag along to the launch of the 2015 edition, it took us literally zero seconds to get our photographer Jake on that ticket. (He's a straight guy in fashion you guys—we throw him the occasional bone). In return, he agreed to interview our favorite models from this year's roster (which also includes Adriana Lima, Joan Smalls and Natalia Vodianova, so, like NBD) about everything from beauty routines to travel tips—all of which is, you guessed it, #comingsoontoaCoveteurnearyou. First up? Gigi Hadid, Isabeli Fontana, Anna Ewers and Candice Huffine dish on exactly why Pirelli is such a big deal to begin with. Our take-aways? Hadid considers Roitfeld to be her fashion "godmother;" Meisel sounds like the kindest, most generous photographer ever; and sometimes a good cry is in order.
---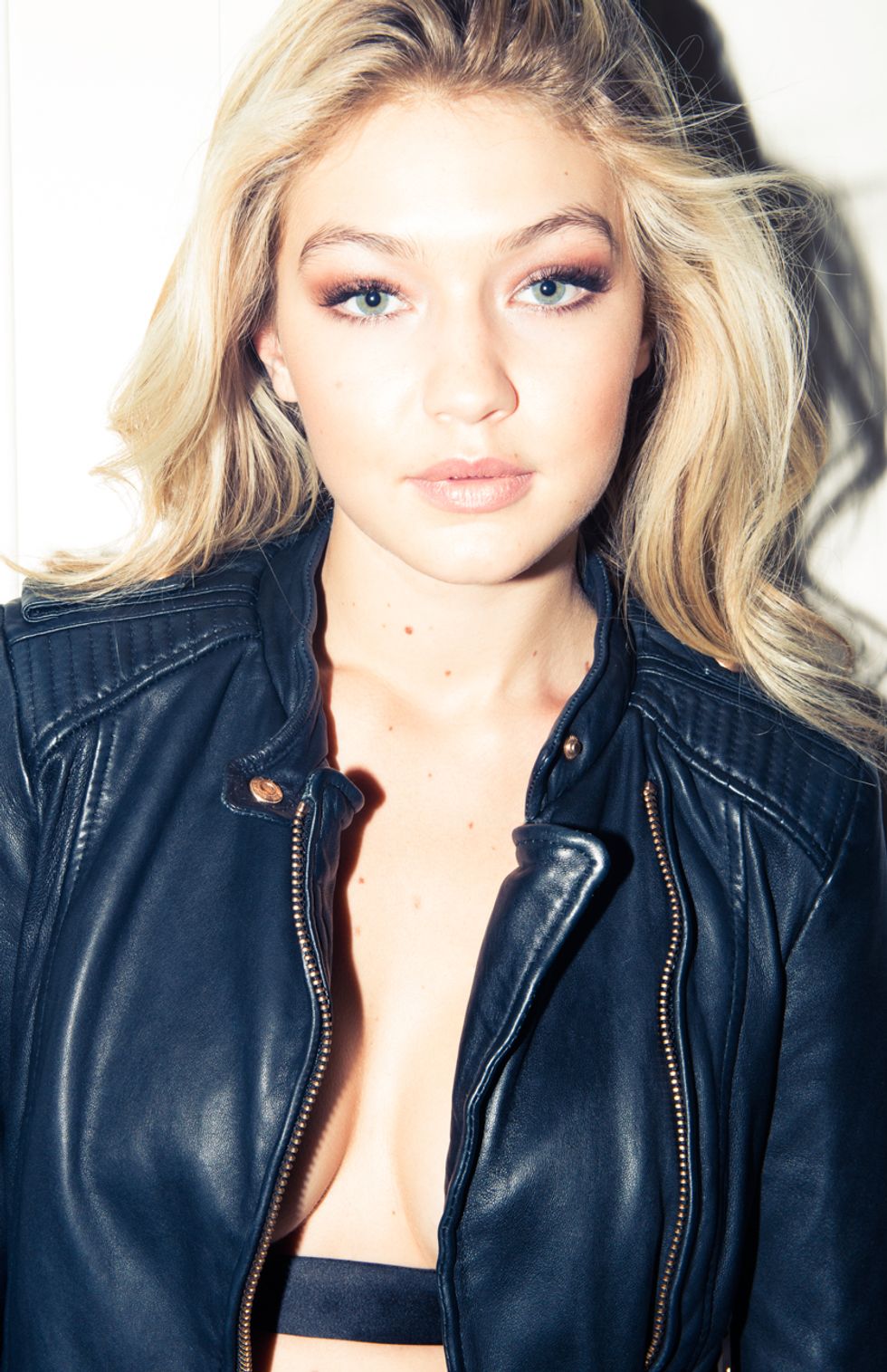 On working with Steven Meisel and Carine Roitfeld…

"It's funny—[Steven Meisel isn't] a person that everyone knows a lot about. He's very mysterious and kind of a myth and people still joke about whether he's even a real person or not, so I didn't really know what to expect. I just walked into a very calm environment, which is really nice when you're going to shoot something as prestigious as this—it would have been tough had it been more up tight. He was very gracious and cared about how comfortable I was. After a couple shots he'd ask 'Do you want a snack, water, do you want to rest?" And I'm like, we've shot five pictures, it's fine, but it shows why he's able to do such great photos of each person because he makes sure that everyone's comfortable. That's really important and I think that's what makes him great.
Obviously, Pirelli on it's own is incredible and I think that's because of the past and how many iconic people have worked on it previously. When I found out who I got to work with… You know, Carine [Roitfeld] and Steven was incredible because it was such a 50/50 mix of a dream come true: my first time working with Steven Meisel who's such an iconic human and then the other 50 just working with Carine, someone I work with all the time, someone I call my godmother in fashion and someone that I'm really comfortable with. I think those two things really just made me feel confident in the fact that I could make a good image. So, I was ecstatic."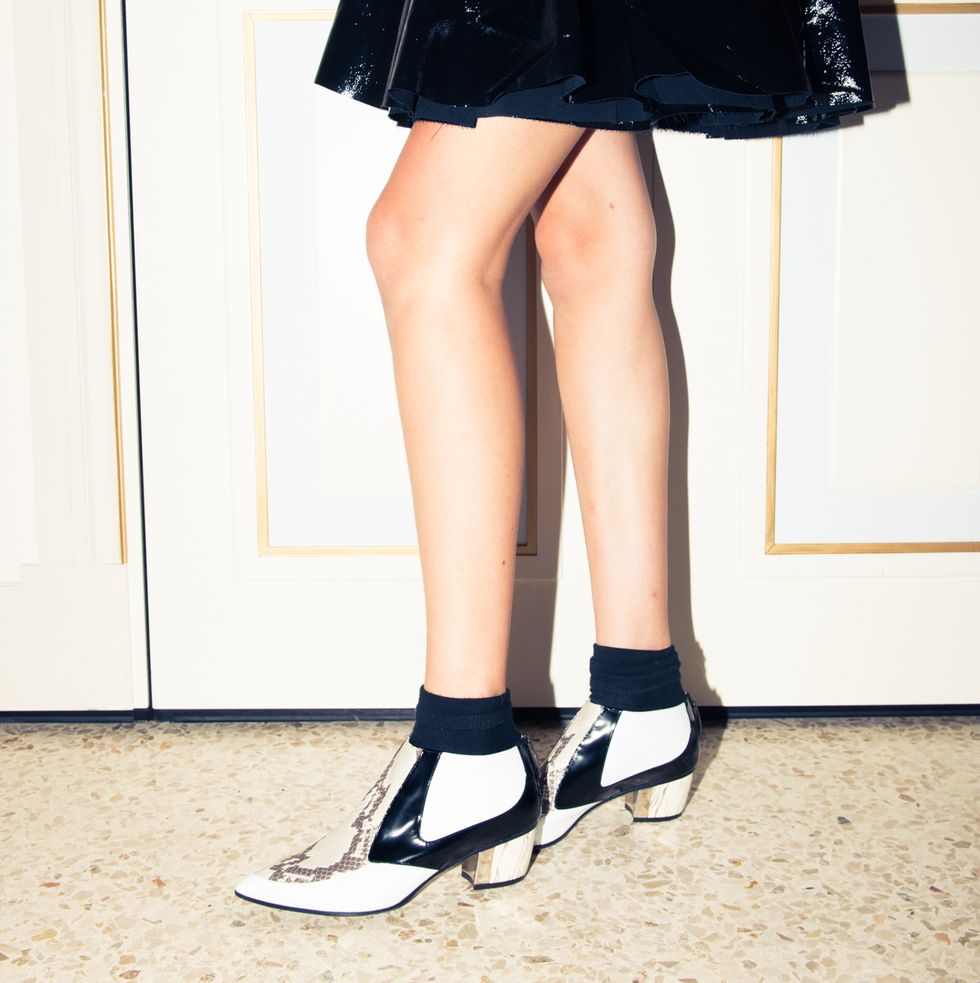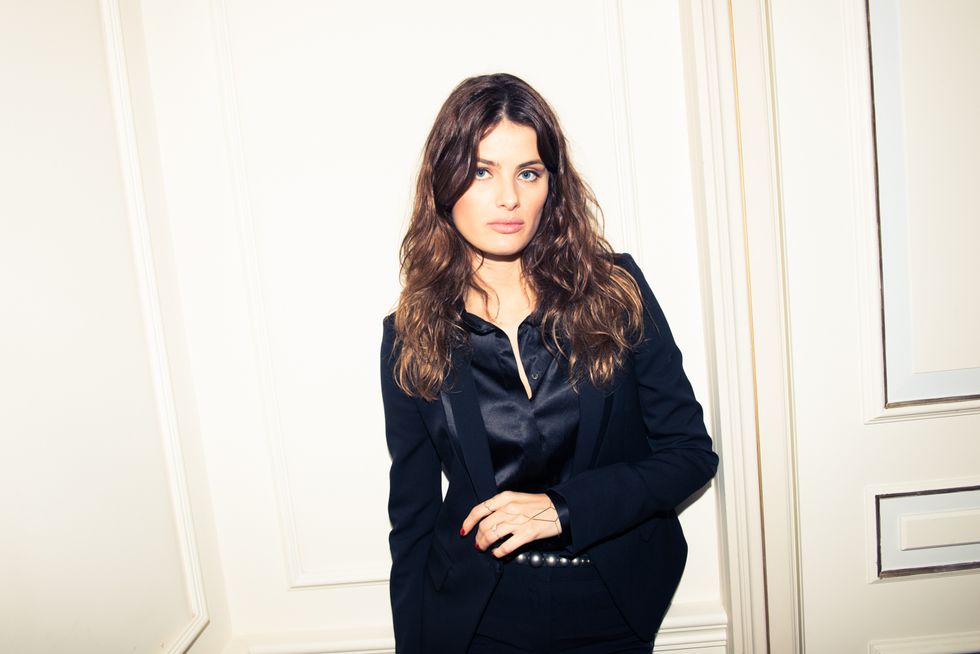 On why this year's calendar is different…

"[I've been featured in the calendar] seven times. It's always a new everything: a new atmosphere, a new look, a new girl—there's always a new person. For me to be part of the group from Steven's [calendar], I'm very honored. It's an amazing thing. I've worked with Steven a few times before and it's very important for me to work with him, because he's a legend. He's an artist, [he] makes art. I'm very proud to be part of his art."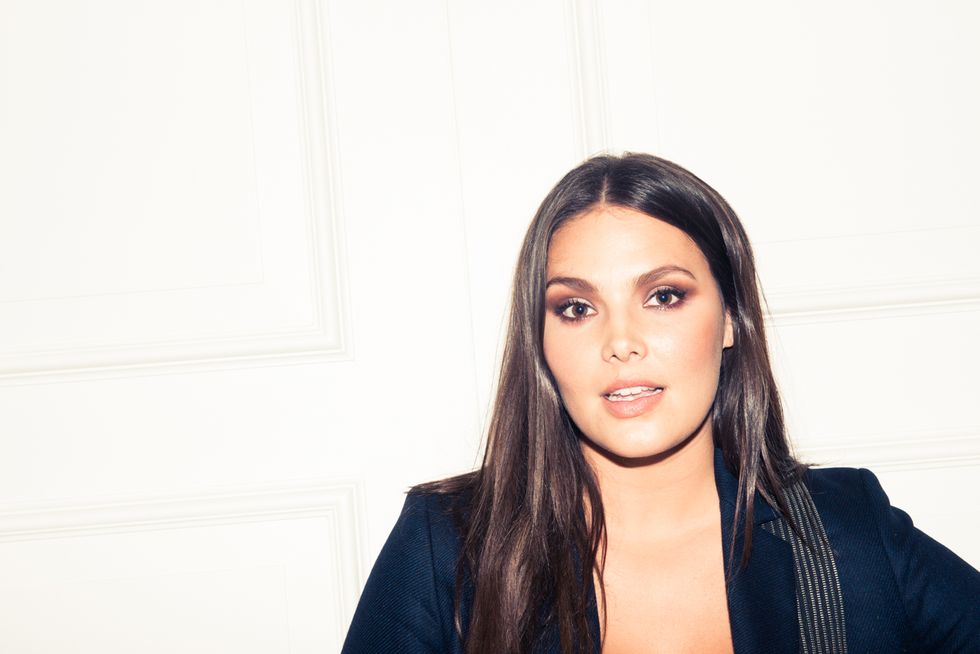 On the excitement of being part of something so iconic…

"The whole thing is amazing. Part of me needs to find, probably, a new word for it, but it was quite a surreal experience. I'm not sure when this will really hit me—the gravity of all of it—but it was really just shocking in the best of ways. When it comes to shooting with Carine and Steven—it wasn't my first time with either one of them—and there isn't anybody else I can imagine doing my first Pirelli shoot with. They just make me feel so good and they are amazing. They're for diversity and different things in fashion. They're having a lot of fun with fashion right now and they're 'game on' for trying new things and they always do it. They always push it. Now, look at our outcome! It's really exciting to be a part of.
[Leading up to the shoot,] mentally, I was a bit of a wreck, physically was the easy part. I really take care of myself before shoots: I don't go out or anything and this was a whole week of preparation because I knew, actually, in advance. So I didn't do anything abnormal. I work out a lot anyways so it was getting some runs in. But mentally, I don't know… I brought myself to tears before the shoot just thinking about how big it was going to be, what it was going to mean, that I was the face of that. It's going to be that pioneer in a way and I was thinking "Whooaaa." I was running while I was thinking that and then I just started crying, so I had to make an emergency stop. Then I was all, that's enough of that."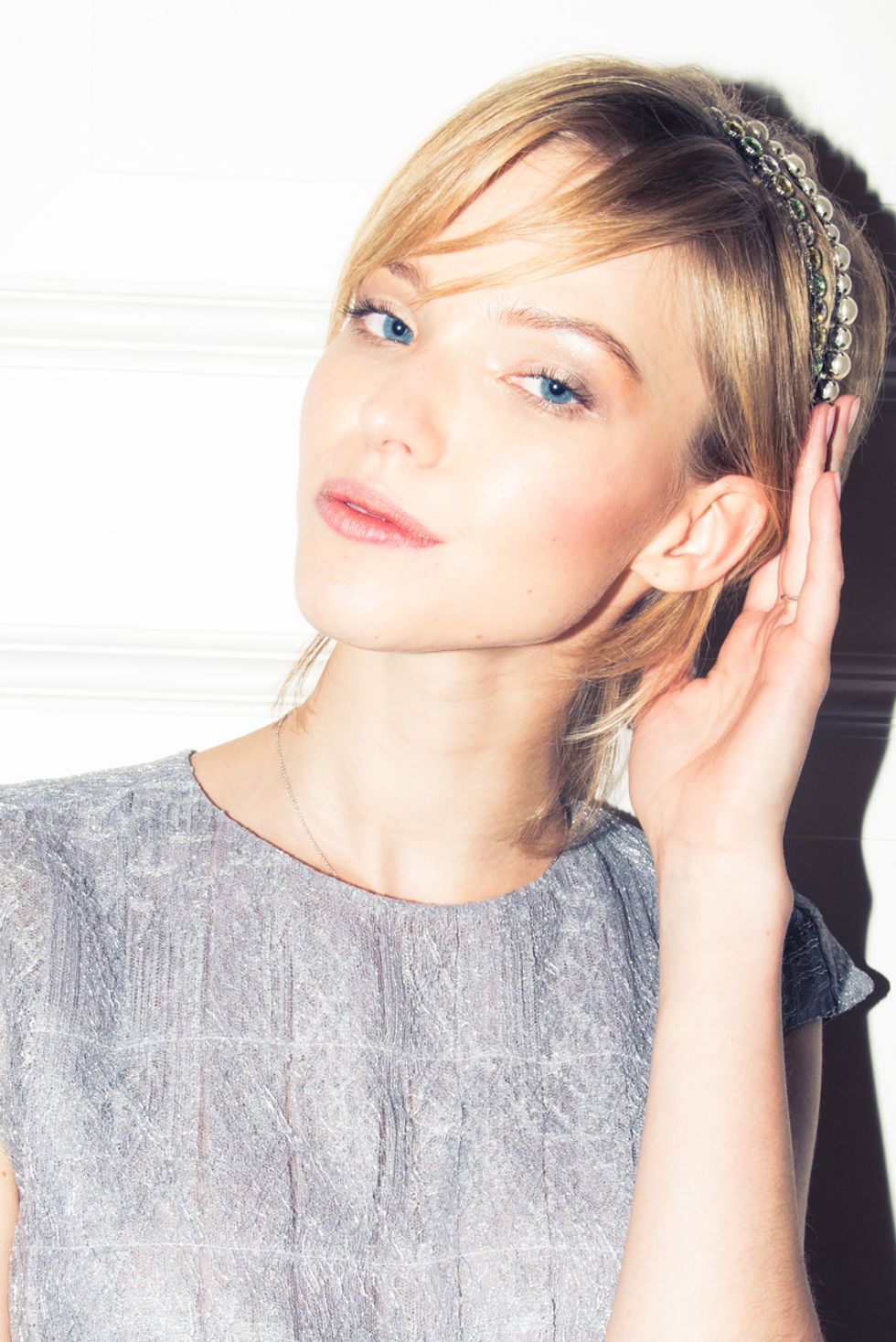 On finding out about the job and the process of working with Meisel…

"I was on a plane, a 10 hour flight from Moscow. It was depressingly raining in New York and I was all tired and I just looked at my emails to see what was happening and I saw huge letters: 'You're confirmed for Pirelli.' I then thought life is amazing [and] I can live through all my tiredness and greyness. It was a good moment because I knew that it might happen, but not for sure, so as soon as it got confirmed I was just exploding on the plane.
[The shoot] was very fun! It was a lot of creative moments about how it is going to look and what the outfit would be. We knew that I would be a peanut girl, so we wanted to choose the right hairstyle to make it just like that time, but still have a little touch of the 21st century. Steven—my heart belongs to him. He's such an amazing person. He is incredibly talented and working with him is incredibly easy because he has a lot of experience and he knows how to direct you, how to help you open yourself, find your angle, everything. And it's Pirelli—that's legend, so it was just 'the moment.'"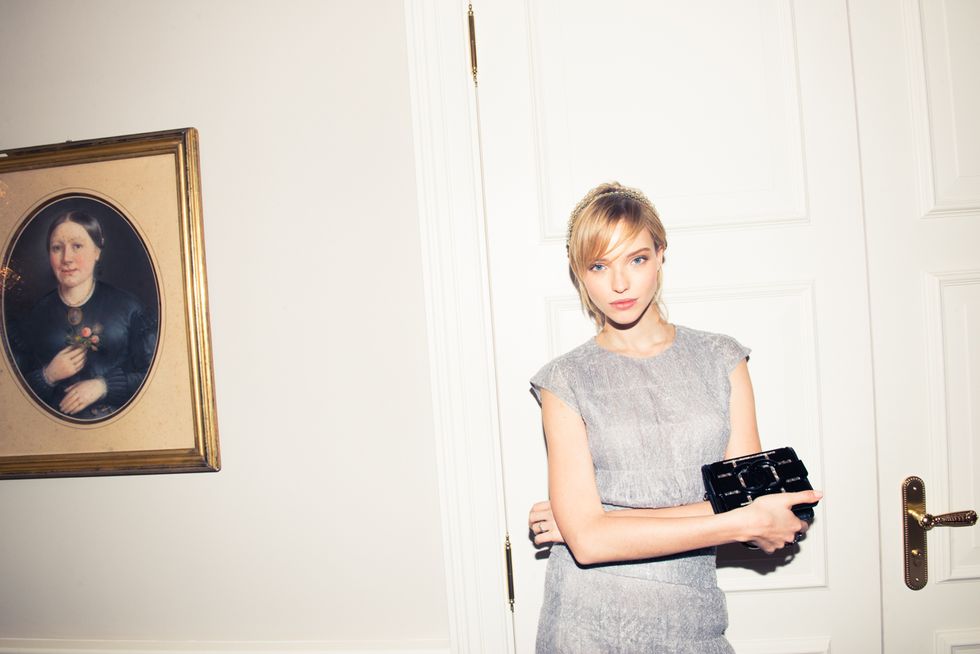 A preview at Steven Meisel's
2015 Pirelli Calendar
Miss March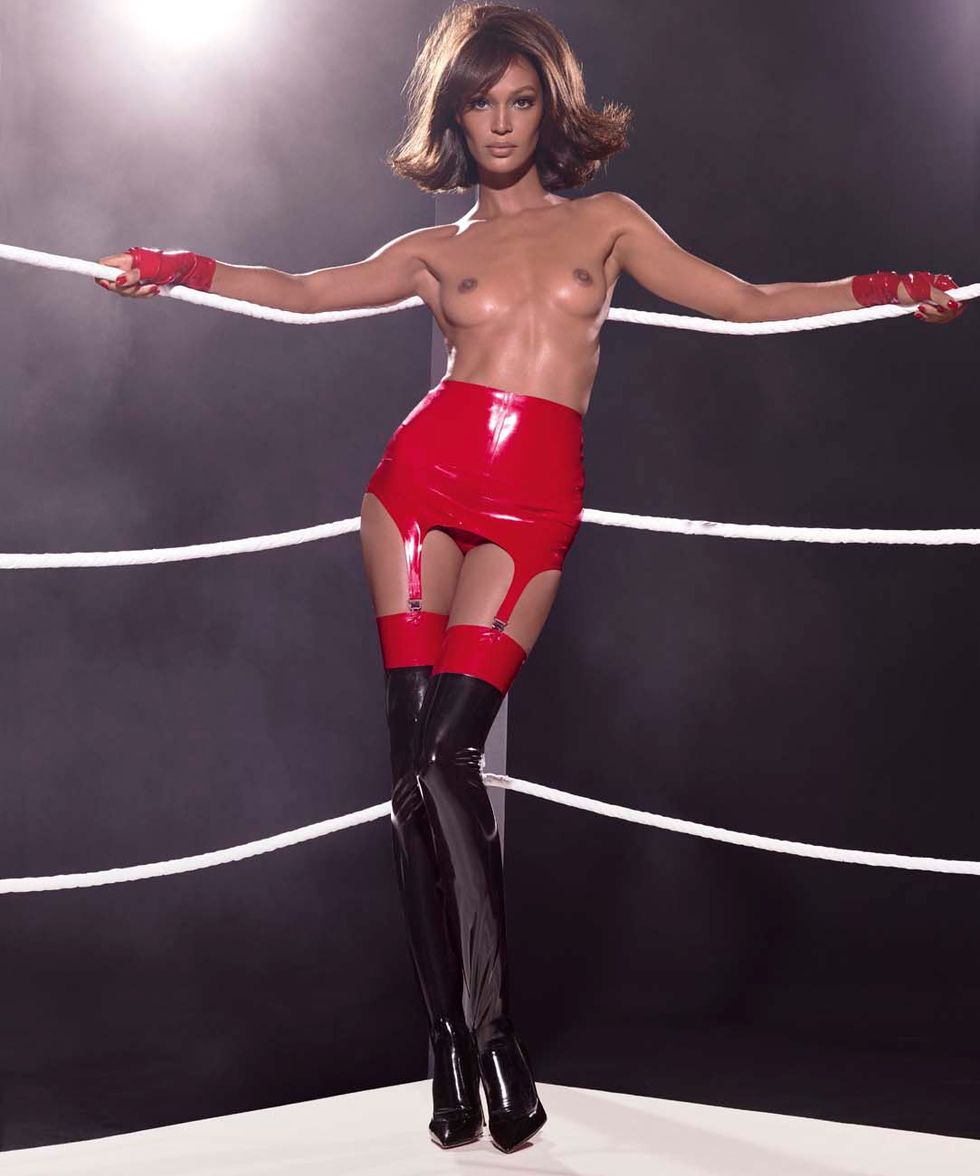 Miss April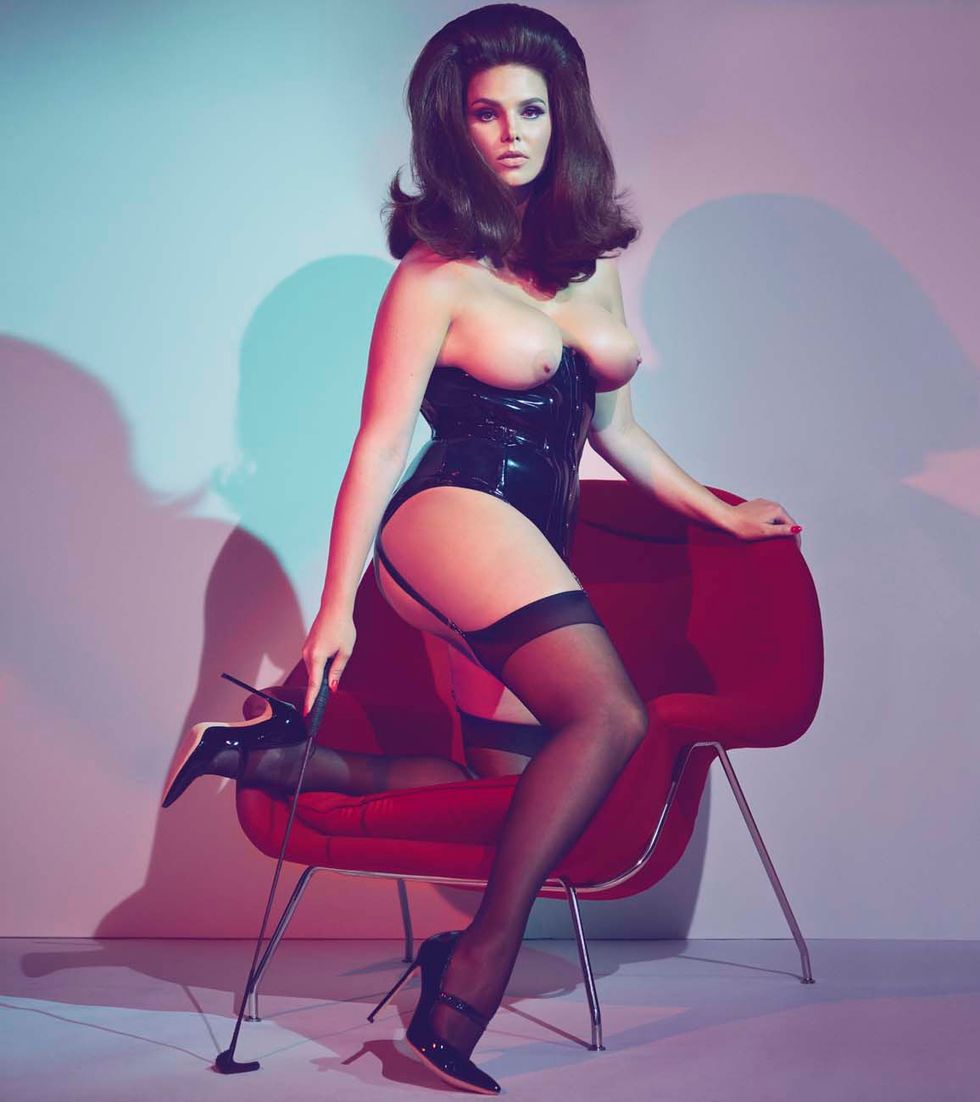 Miss June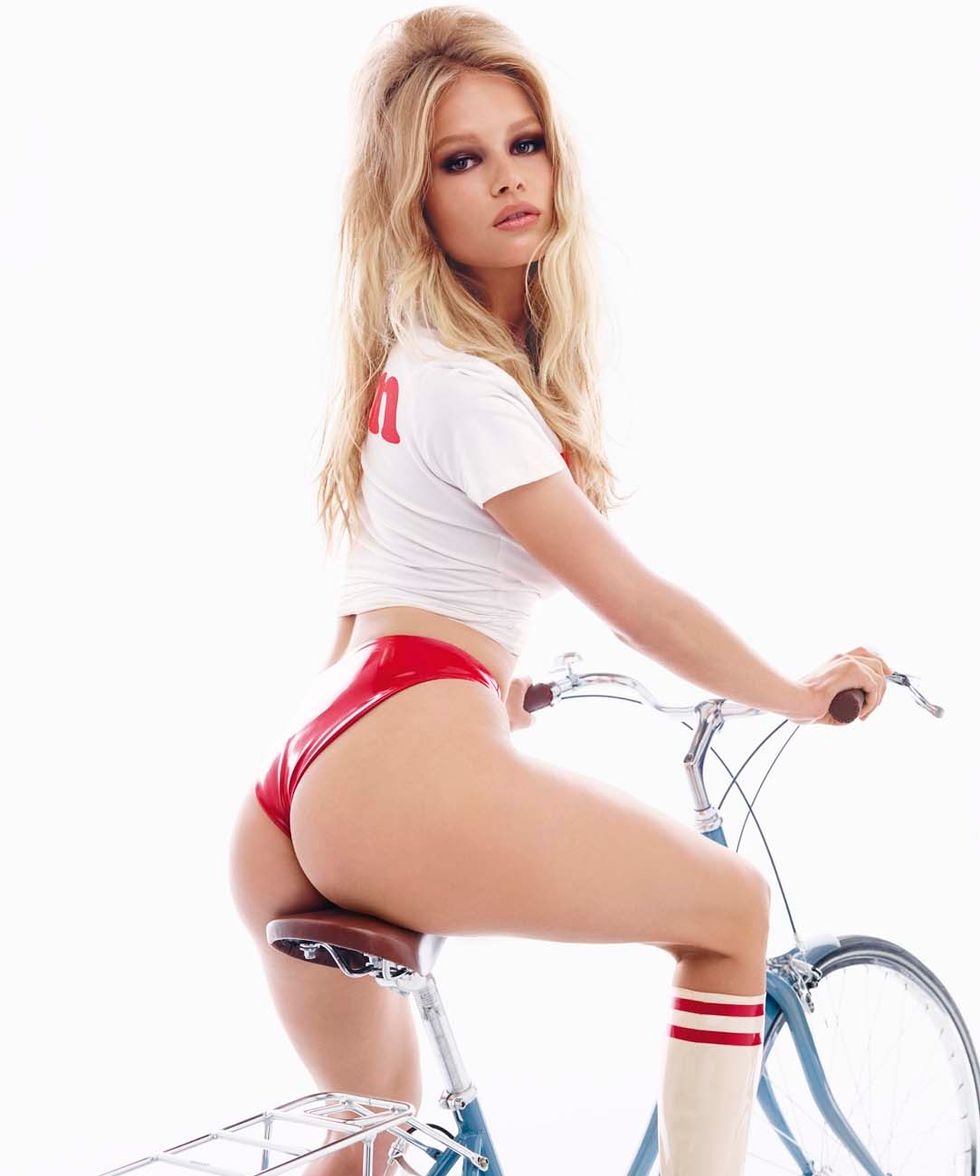 Miss August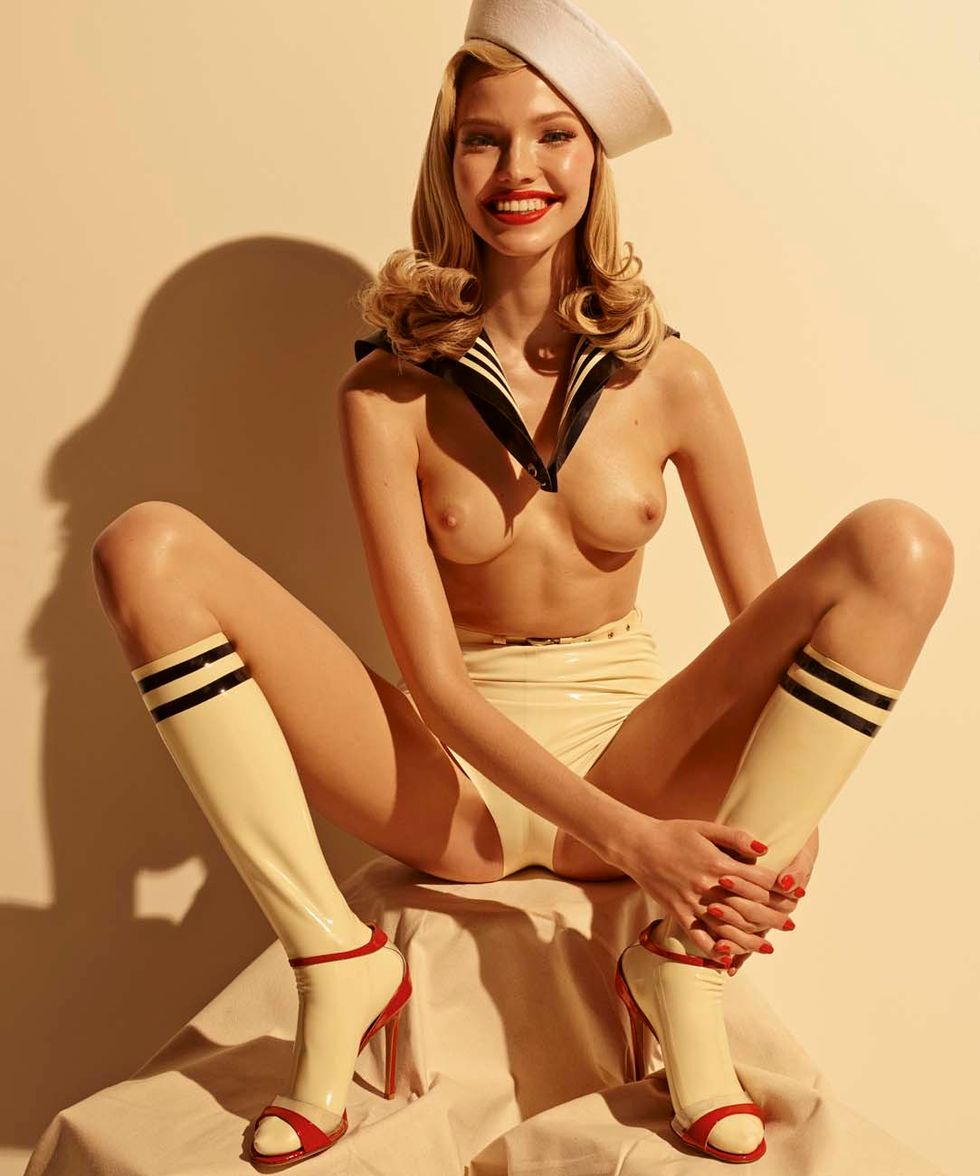 Miss October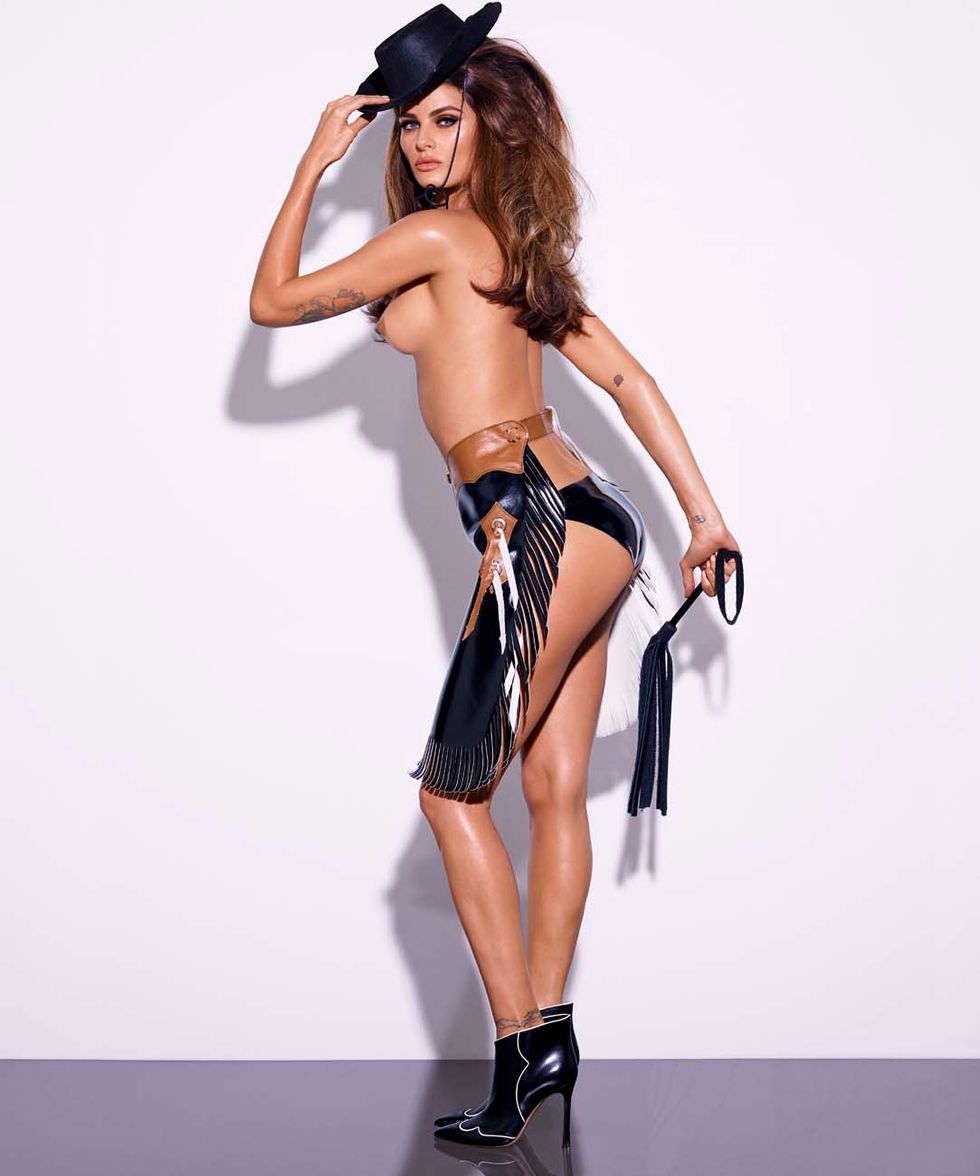 Miss November