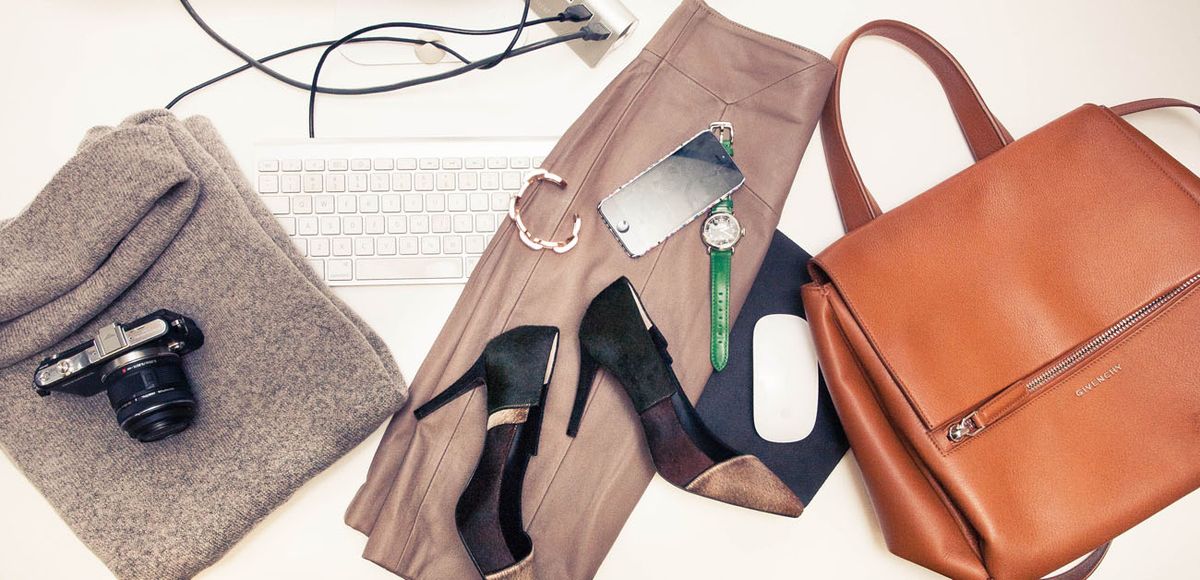 Fashion
Whether you're going for a big bank job or something a little more creative, consider this your checklist.
There's nothing that cause's what-do-I-wear anxiety quite like the prospect of a job interview. Remember when
we asked some of the biggest bosses in the fashion industry
? Yeah. It matters. This is one situation when the first impression is definitely the most important, and important in the sense where you probably don't want what you're wearing to take center stage (as, ugh, dull as that sounds). So, like, keep furry handbags and neon accents to a minimum.
With that in mind, we sought out
Reiss
, the English label with expertise in the whole subtle-yet-stylish thing.
Slim-cut trousers
? Yep.
Sophisticated sweaters
? Got that too. And because you shouldn't really wear a
leather skirt
to a corporate law firm, or a
full-on suit
to interview at a brand new startup, we've decided to get detail oriented. Herein, your interview outfit checklist for a corporate, creative or startup position. Get your notebooks out.
---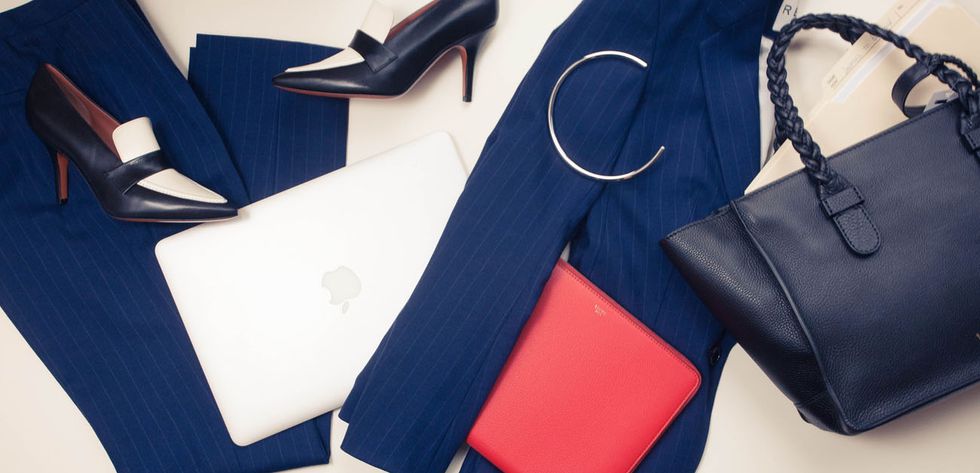 Corporate
:heavy_check_mark: 
A suit
(yes, it's necessary). We like a
fitted navy pinstripe from Reiss
instead of basic black. You're allowed to show some personality, right?
:heavy_check_mark: 
A white blouse
—best to keep it simple in that area.
:heavy_check_mark: Middy-heel, loafer-style pumps. Not so high that you can't stride down the hall with confidence. This Céline pair will do nicely.
:heavy_check_mark: A straight-laced black bag. We prefer this Valentino to a typical briefcase—and it will still carry all your files.
:heavy_check_mark: A pop of color—in the form of a bright red Céline tablet case.
:heavy_check_mark: Silver jewelry. It's classic and classy. As in, it's not loud.
Creative
:heavy_check_mark: They're likely looking for personality here, so go for something a little more fun and, well, you. Like this
printed jumpsuit
. (See
Ray Siegel's story about interviewing with Carine Roitfeld if you don't believe us.
)
:heavy_check_mark: 
A navy blazer
. To break up the one-piece (and sober it up just a tad, too).
:heavy_check_mark: A silk scarf. From Kenzo—you can mix prints like a pro, right?
:heavy_check_mark: A structured bag. With a look like this, you want accessories that are refined and simple. Céline wins at this every time.
:heavy_check_mark: Chunky jewelry. To anchor the florals.
:heavy_check_mark: Lace-up kitten heels. (Also, because we can't get over these Aquazzuras.)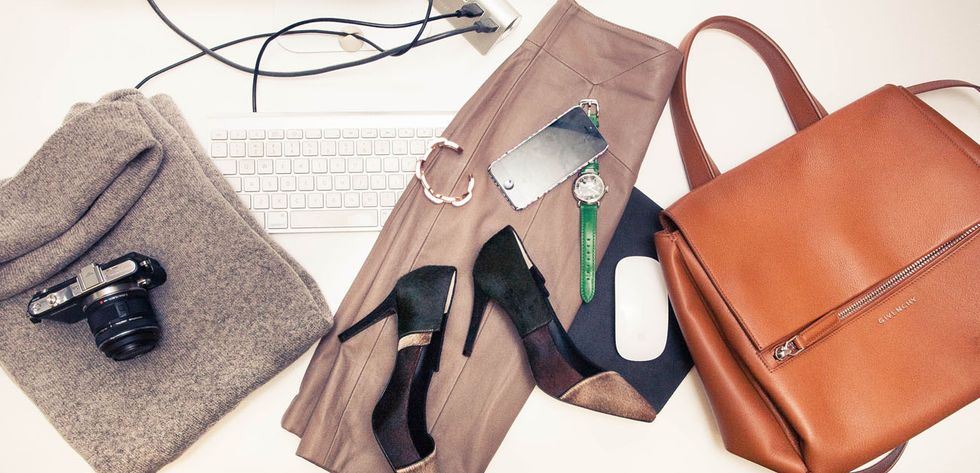 Startup
:heavy_check_mark:
A neutral, fitted sweater
. For this interview, best to tone down the fashion with a capital F and remind everyone you're here because of what's in your head, not on your shirt.
:heavy_check_mark: 
A leather pencil skirt
. Texture play courtesy Reiss, you guys.
:heavy_check_mark: Textured pumps. Okay, we'll give you a touch of fur here.
:heavy_check_mark: A supersized tote to carry your tablet, computer, hard drive and two phones. It helps if it's reminiscent of a school bag—youth is key here, kids. It also helps if it's Givenchy.
:heavy_check_mark: ONE rose gold piece of jewelry. Keep it tonal and subtle.
:heavy_check_mark: An analogue watch. Because it's good to have some OG influence in there, too.