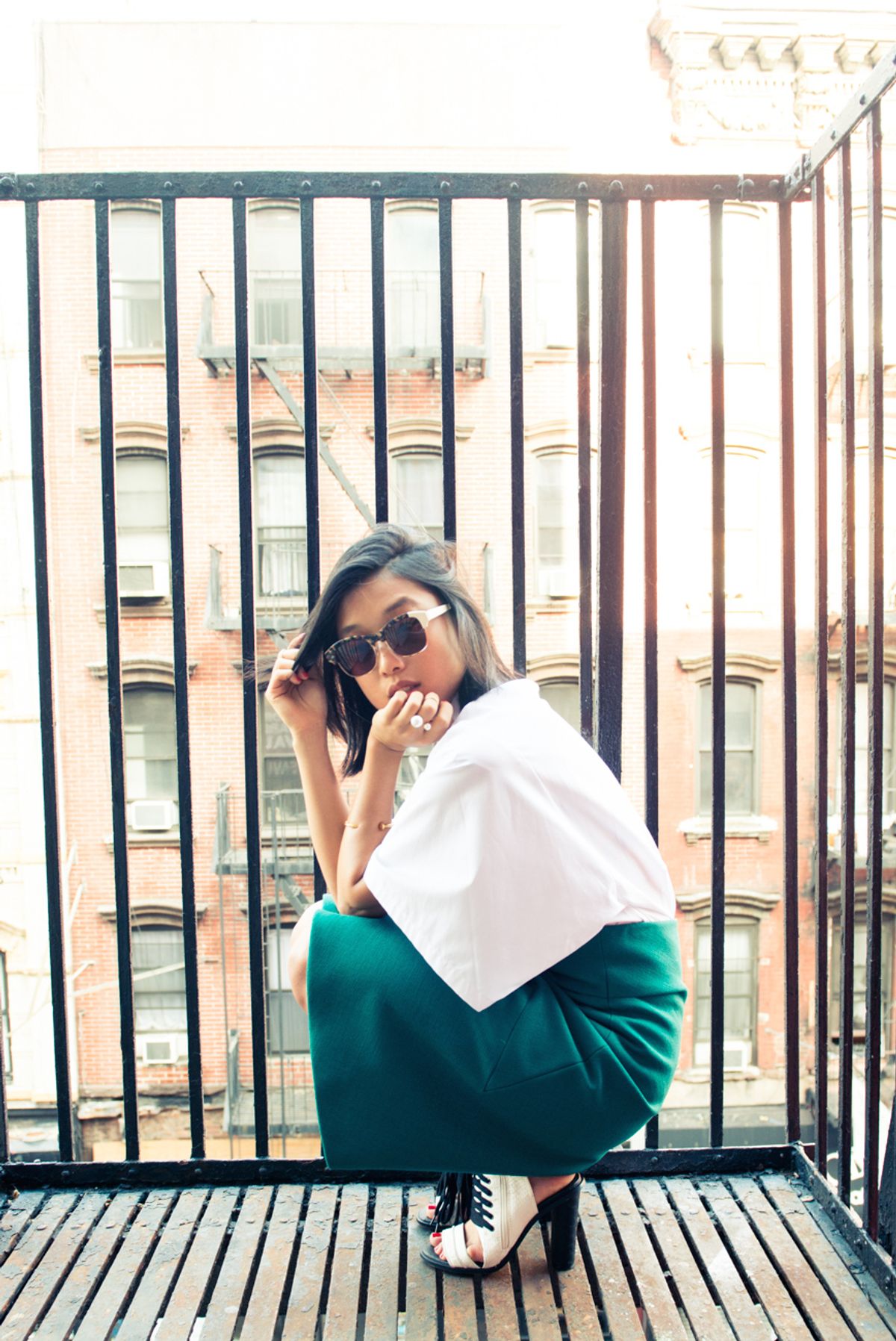 Closet
Photographer; Stylist; Writer; Law Student; Creator, Shinebythree.com. New York
Stephanie Mark
Nowadays,
a big Instagram following
is major currency. We mean, forget actual blogging or
Tumblr
-ing or even anything longer than 140 characters: take a good picture and watch the likes escalate
(we know, because it's true for us, too—just saying)
. If you have good Insta-game (it's a thing), you're pretty much golden in the whole winning at social media thing. And let's be serious, no one does it better than
Margaret Zhang
, the Australian multi-hyphenate (yeah, she's also a law student—not what you were expecting, right?), who won a very significant place in collective Coveteur staffer hearts with her seriously amazing Insta-skills. If you don't know what we're talking about, shame on you (
go to @margaret__zhang
, like, right now). But it's true that while we discovered Zhang through this magical social media app (can you tell we spend a LOT of our spare and not-so-spare time scrolling through the thing?), the platform is really just one of the many ways in which Zhang showcases her (actually) fabulous life—think a finely-tuned, minimalist sense of personal style, impeccable beauty (she's perfected the whole no-makeup makeup look), delicious (or, in the very least, beautiful) food and jet setting all over the world. And you know, all of this, while simultaneously studying (in only the most aesthetically pleasing way, of course). When we finally connected with Zhang at New York Fashion Week (as much as we'd love to, we have yet to cross the globe to Sydney—it'll happen soon, guys, swearsies!), it was an instance of everything we hoped for but more, IRL. The girl is a
Kenzo
-clad ball of energy—while she literally pranced down the street for our photographer's lens, she coached us on, yes, composing the perfect Instagram flats. The whole early morning shoot was just about the best few hours we spent during the whole week. And that's not even considering her
Carven
,
Chloé
and
Balenciaga
-stuffed Louis Vuitton duffle. We mean, it was all so much better than Instagram. But then, you probably already knew that.