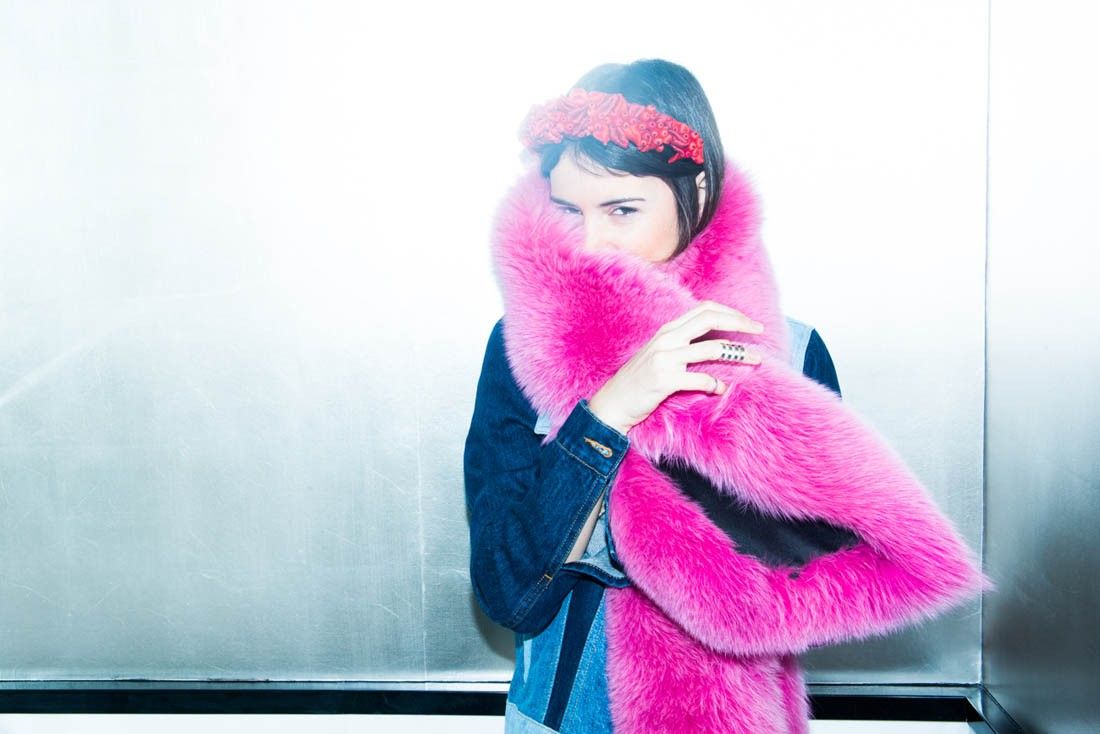 Shopping
No, seriously. Designer Charlotte Simone schools us all.
Like most good things, our preoccupation with the brightly-colored, perfectly fluffy fur stole began with Miuccia Prada. After all, girl's been championing them for a second: need we take you back to her epic Spring 2011 banana-rama collection? And while they've long been on our radar (we partly blame Natasha Goldenberg, Kelly Wearstler and Luisa Fernanda Espinosa on this one, too), this season, we've noticed both real and faux options cropping up with a renewed vigor.
---
Given that a host of furry stoles make up the majority of our wish lists this season and might just be the perfect topper for everything from olive military jackets to leather bikers, we decided to hit up London-based designer Charlotte Beecham of
Charlotte Simone
to school us in pulling off the whole Big-Bird-wrapped-around-your-shoulders thing. (Beecham's line of faux furry, pastel and neon-colored scarves makes her somewhat of an expert on the subject.) Let's just say the Olsen twins better watch their
Prada
fur-covered backs.
...on the key to pulling off chunky, brightly-hued fur (excuse us, um, fluff):

"I love wearing fluff with a simple tee and jeans. Charlotte Simone is meant to inject a furry, fun and warm addition to any look."
...on how she got mixed up in the whole fur thing in the first place:

"I felt there was a real gap in the market for scarves that could be seen as more then just an item or practicality. I want women to invest in Charlotte Simone as they do a shoe or handbag––a luxe item that can rejuvenate any look. I like to experiment with chunky knits, furry fabrics and bold colors."
...on the one color we should all be reaching for right about now:

"Lots of pink!"