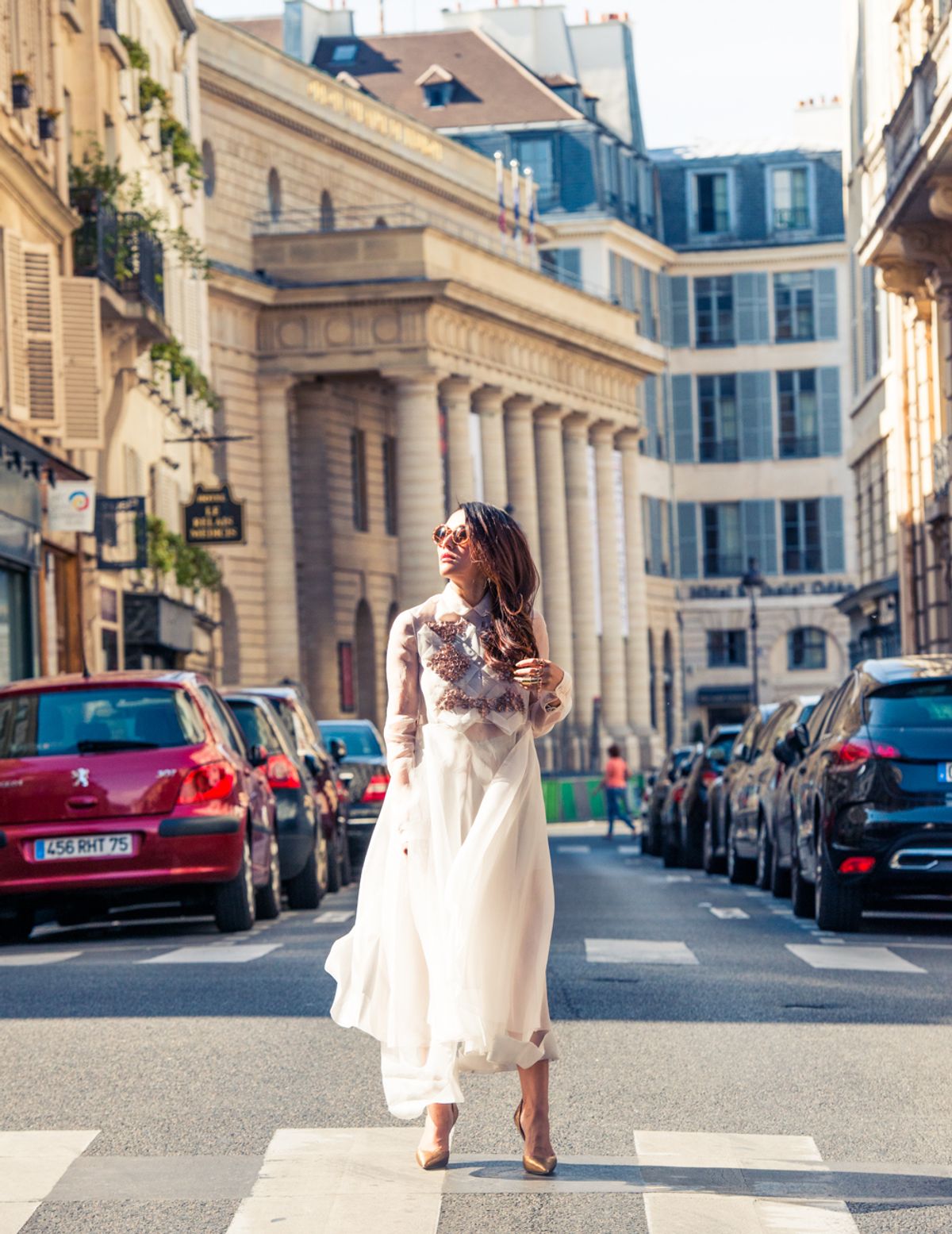 Closet
In collaboration with Amazon Europe.
Not going to lie: we've contemplated shaving our heads on more than one occasion. And not just, like, out of frustration regarding the general state of our hair (okay, that too, but we digress), but for that whole insouciant, badass thing that comes with a side shave. You know, more or less, to exactly emulate Tina Leung, the stylist who just so happens to be a Hong Kong-native and occasional Paris dweller—which, yes, makes it pretty much impossible for her to be anything but painfully, well, cool. That said, when your wardrobe is chock-full of biker Rodarte jackets and sweeping
Roberto Cavalli
gowns, it kind of goes without saying that you're just the type to pull it off. You're also probably just the type to get street style snapped by Scott Schuman over a decade ago (!) during NYFW. As it turns out, the key is all in having the aplomb wearing patent
YSL
booties in the rain. When we met Leung during Paris Fashion Week and styled her envy-inducing travel wardrobe around Leung's hotel suite (you know, as we do), we thought we'd better take the opportunity to ask about everything from the best holiday gift she's ever received to the actual genesis of that haircut—and it's subsequent maintenance. Turns out that the upkeep is not as easy a DIY as we would have imagined, "In Hong Kong, I have my hairstylist cut it every two weeks. I tried to shave it myself and ended up knicking off to much, so the hair line is now all wonky. Never again!" Oh, and as for her actual traveling closet (the trips between Paris, New York and hair-trimming trips to Hong Kong add up to one hell of a suitcase)? It consists of a rainbow (and embellished!) Valentino Rockstud bag with a sweeping lace gown to match, and a pair of gold, strappy
Casadei pumps that she scored off of Amazon
. "I love metallics and am particularly obsessed with gold. Super sexy shape and strong lines. What's not to love?" Touché, Tina.