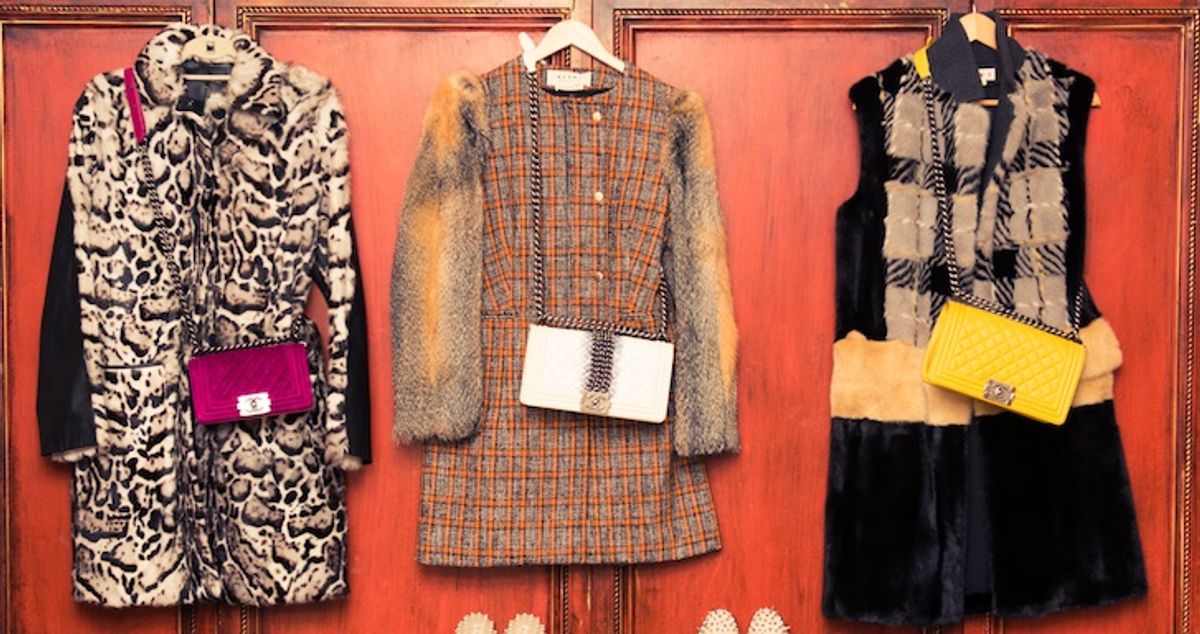 Fashion
Our favorite fashion folk on the coats they're coveting this season.
Hailing from The Great White North (a.k.a. Canada), there are certain moments that occur while exploring the homes and closets of our Coveteurs that inevitably induce Clueless-decibel squeals—including but not limited to spotting HBC striped blankets and rustic wood finishes and hearing that ever-so-infrequent "eh" slipped at the end of a sentence.
---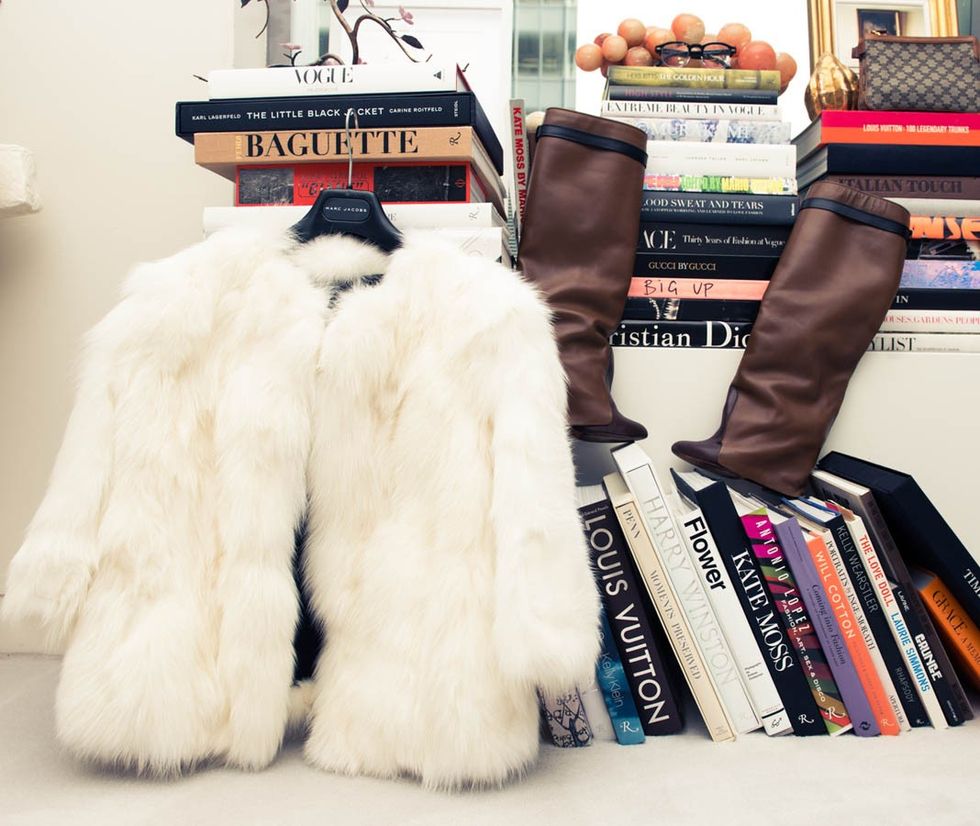 But the one staple We The North (Drizzy, anyone?) consider the most critical in our closets? The coat. Unpredictable Canuck climates mean rarely have the luxury of leaving the house without one, meaning about 75% of our outfits are concealed underneath layers of pebbled leather, merino wool and toggle clasps.
Basically, we've gotta make it good.

We grilled a few of our fashion-folk crushes on the coats they've been lusting after this fall, from blanket capes to trench shapes. You know, just doing our homework…
—Chelsey Burnside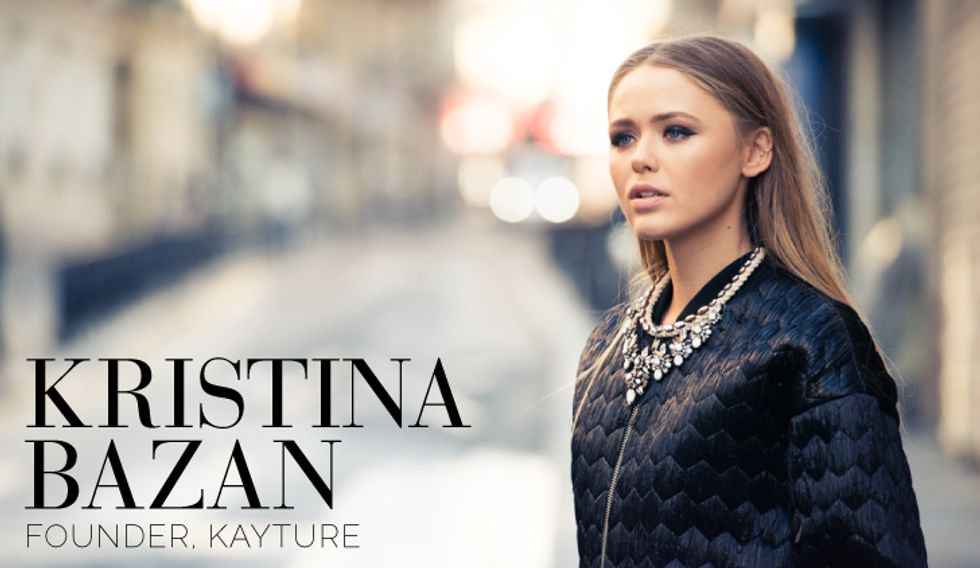 "Now I'm starting to [look for] some interesting coats for fall and winter. I've seen so many amazing pieces. I shop a lot online and I've seen some really great ones on
Net-a-Porter
. There's one that's
Victoria Beckham
; it's all white and it comes with a little chain that comes out of the pocket and closes the coat, it's absolutely gorgeous—I am dying, it's so beautiful. There's also another one from
Rocha
; it's blue and it's huge. It goes below the knee. It's like a huge blanket that's absolutely gorgeous."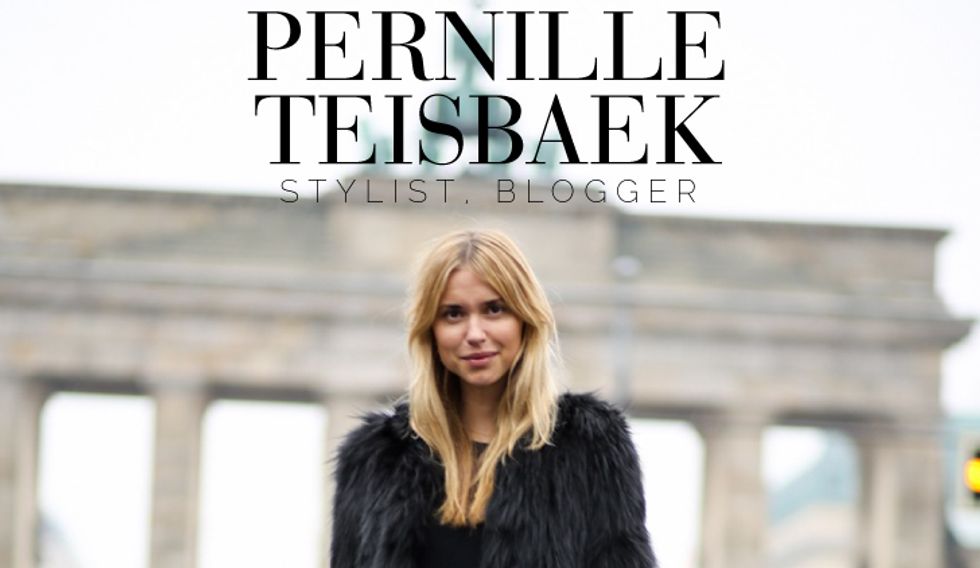 "I really like this
long military-inspired coat
, because of its perfectly tailored fit. It is a classic choice, but the soft oatmeal color makes it current and the details more visible. The cashmere and wool material is thick, which is something I think is very important when choosing the perfect winter coat. The belt gives the coat a feminine definition, even when wearing many layers underneath."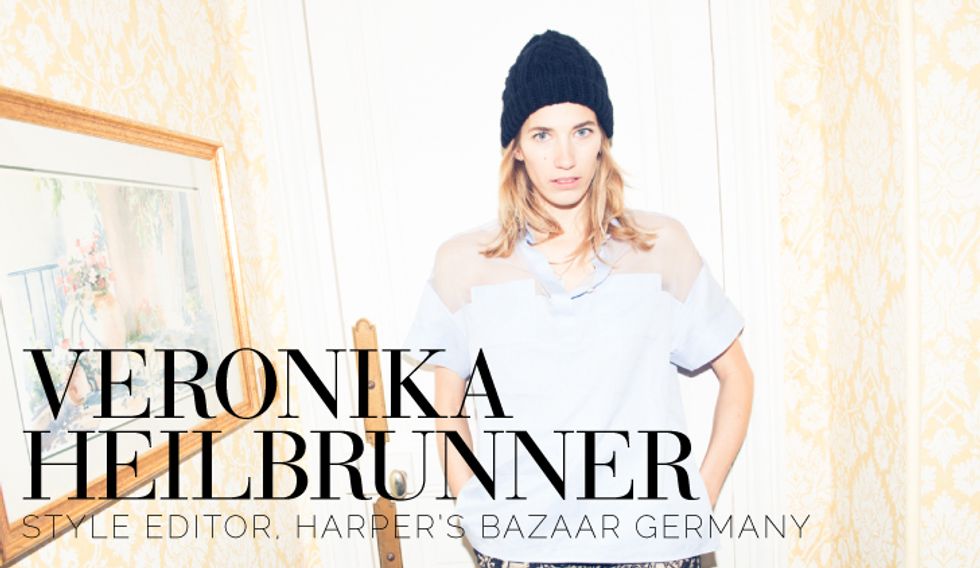 "My coat of choice is from
Prada
—
look 9 to be precise
! Even though I pretend to have a check-list, I basically just want to buy it without thinking twice. When I saw it on the runway last February I knew instantly that this is what I need! Even though I was still confused by which of the many coat options should be mine, I do now, thanks to my check-list, a) Is it flattering? Yes!! Especially with my height I need minimum knee-length proportions—it just looks better, when tall people wear clothes that are slightly big. b) Is it comfy and practical—as in possible to actually wear a sweater under the coat (this is a serious question)? Yes!!! The oversize shape is all that I could wish for: enough room in daytime for my layers and a cool slouchy look in the evening when worn only over a dress. c) Is it me? Yes (of course—funny how everything I want is me). I love the classic menswear material, grey colour and shape of a very masculine coat. The shaggy fur piping plays with a super-cool '70s rockstar vibe, which I love and it makes the coat less serious. Plus the colour of fall leaves is my favorite right now. My casual-cool daywear second choice favorite is this workwear-inspired Miu Miu coat. It's perfect for my daily routine in Berlin!"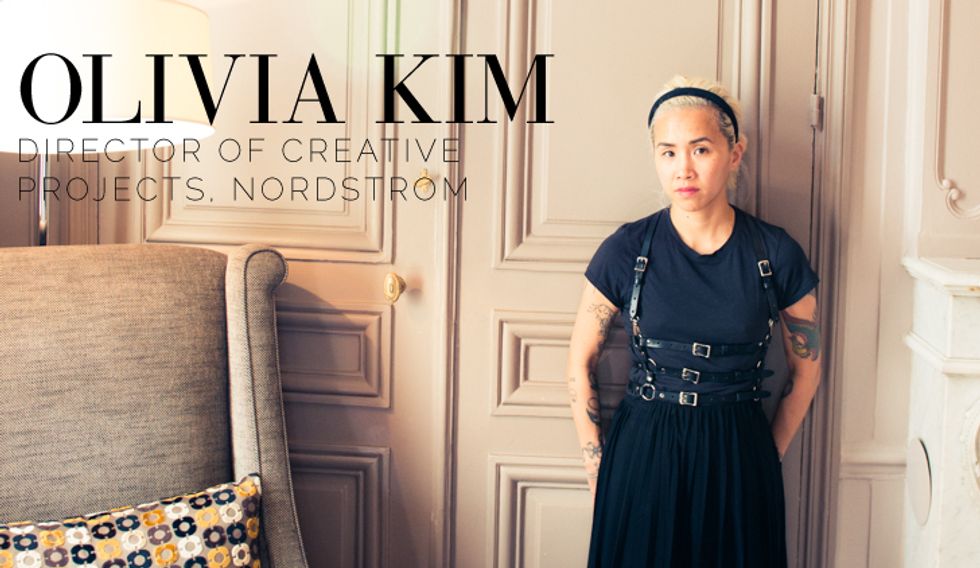 "Nothing beats a great moto jacket! It's always one of my go-to styles for cool-ifying jeans and a sweatshirt (staples in my wardrobe). I [also] love the hard edge it lends a super girly, poofy skirt (more staples in my wardrobe). This P
roenza Schouler
one is slightly oversized and slouchy, and in this super gorgeous aubergine it's a perfect addition to my fall wardrobe! Now hurry up and get cold already!"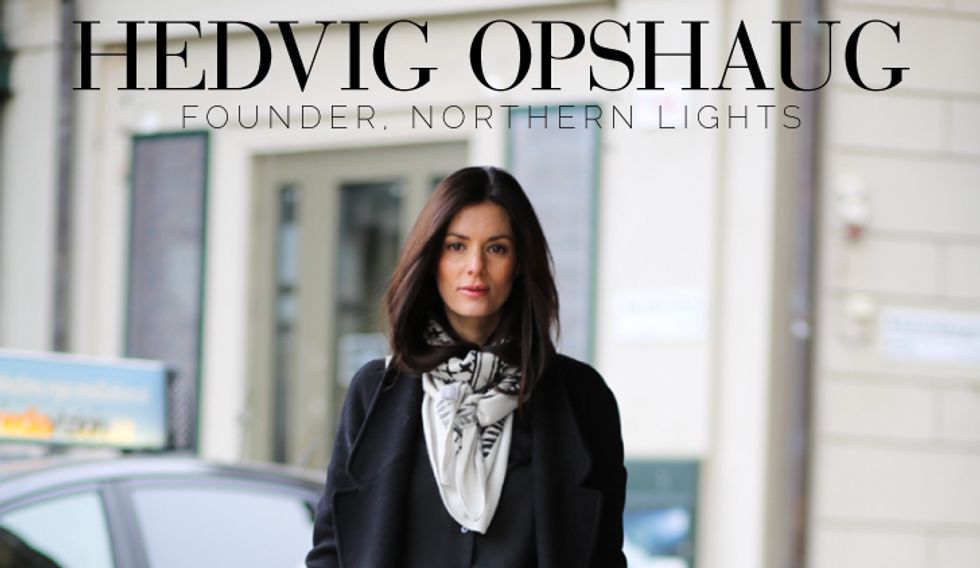 "For the cooler months coats are my favourites—I use them everyday, hence my ever growing selection and my desperate need for more wardrobe space. My personal style is quite minimal so I like to complete a look with a coat in a timeless style that has that little extra. My favourites tend to be longer cuts, preferably a voluminous style that can be worn open without a belt or tied up for a more contrasting silhouette. I do, however, have a weakness for more masculine structured coats too, on days you just want to look sharp and uncomplicated. I would never invest in a screamy statement coat as I would easily tire of it and would feel limited in styling—I like versatility in clothing. I like playing around with a coat: closed or open, belted or unbelted, as I see it completing a total outfit, not totally dominating it, hence I like to have options. My favourites this season are the ever classic
Manuela coat by Max Mara
 and
Acne's Midnight blue Era coat
—the latter might be my next buy."