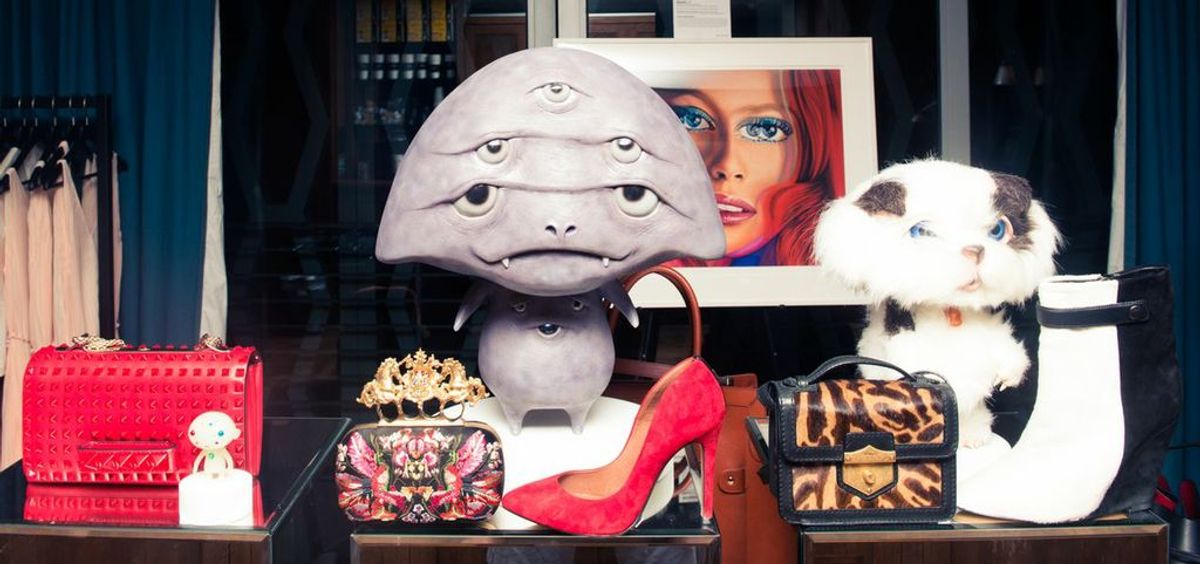 Fashion
Or, How to not hate your Halloween costume (or yourself!) this year.
Let's all take a moment to drift back the timeline and through Facebook albums past. If you're anything like us, you'll notice a distinct annual spike in cringe-worthiness and self-hatred right around the November first mark—the day all the photos from Halloweekend get mass-uploaded, forever leaving a Scary Spice wig stain on your online persona.
Like that time you dressed as a slutty Despicable Me minion and everyone thought you were a slutty Bob the Builder. Or that time during the first penniless year of college, when you deemed it appropriate to spend no less than $112 on a skintight "race car driver" unitard from a bag (Pros: foolproof! Cons: frostbitten legs, the 13 other race car drivers you ran into that night, and having to audibly peel yourself out of it just in time for class on Monday morning.)
Suffice to say, not the best track record. This year, we've committed to the happiest medium—dressing up for Halloween, without going full-on Walking Dead and without having to look outside of our own closets (or, you know, using it as an excuse to pick up that little something-something we've been eyeing).
---