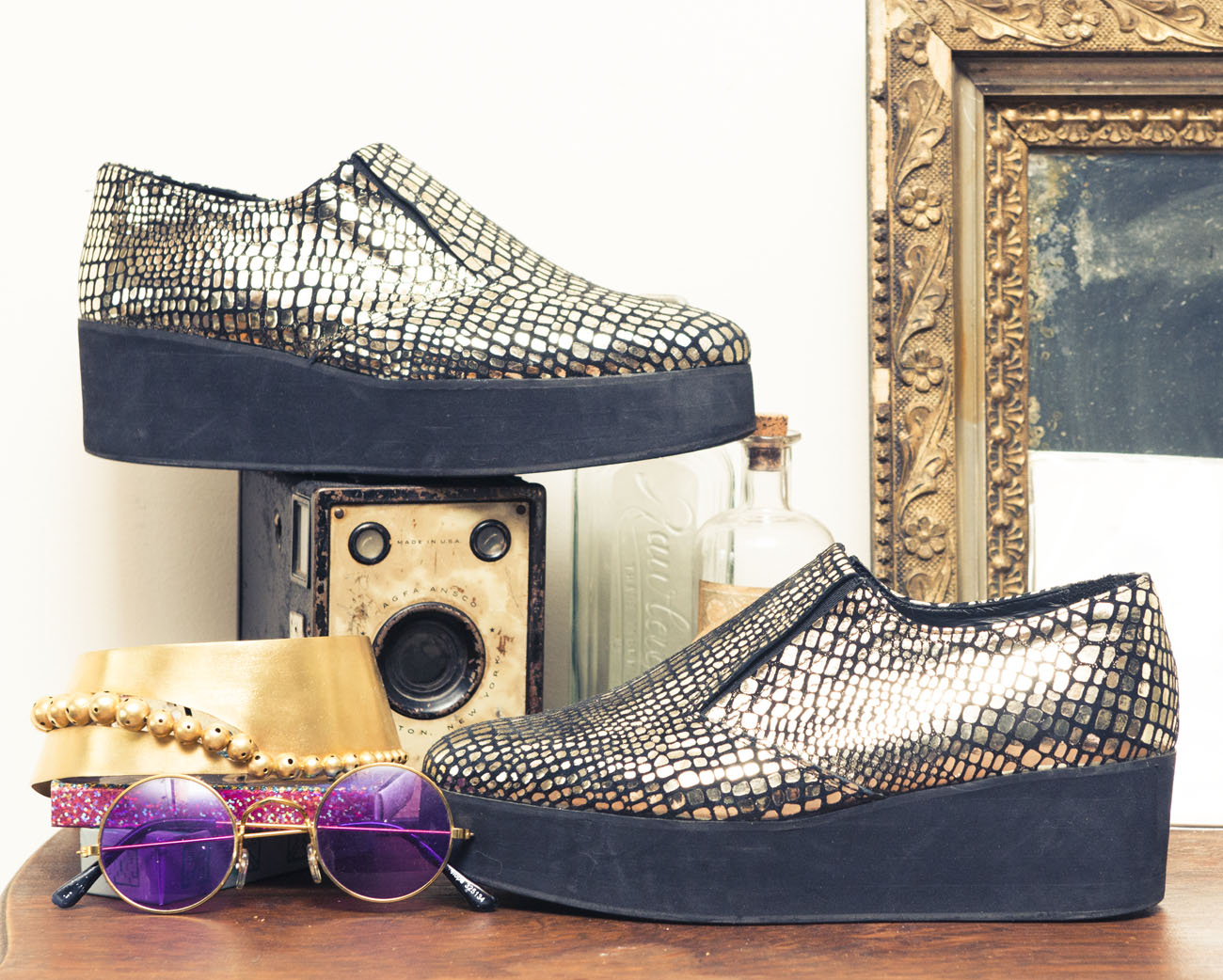 5 Halloween Costumes You'll Actually Want to Wear
Or, How to not hate your Halloween costume (or yourself!) this year.
Let's all take a moment to drift back the timeline and through Facebook albums past. If you're anything like us, you'll notice a distinct annual spike in cringe-worthiness and self-hatred right around the November first mark—the day all the photos from Halloweekend get mass-uploaded, forever leaving a Scary Spice wig stain on your online persona.
Like that time you dressed as a slutty Despicable Me minion and everyone thought you were a slutty Bob the Builder. Or that time during the first penniless year of college, when you deemed it appropriate to spend no less than $112 on a skintight "race car driver" unitard from a bag (Pros: foolproof! Cons: frostbitten legs, the 13 other race car drivers you ran into that night, and having to audibly peel yourself out of it just in time for class on Monday morning.)
Suffice to say, not the best track record. This year, we've committed to the happiest medium—dressing up for Halloween, without going full-on Walking Dead and without having to look outside of our own closets (or, you know, using it as an excuse to pick up that little something-something we've been eyeing).
We've said it once, we'll say it again—if there were one person we could trade places with for a day, it's Olivia Pope. So when it came to choosing a costume that would make for the classiest walk of shame ever (kidding), our first thought was the warrior in white. Tailored trench? Check. White blazer? Yup. White pencil skirt? Got it. Prada purse? Done. An excuse to buy that stunning Ferragamo jacket from Season 2? Don't mind if we do...
After debating whether NW's Givenchy front-row look would be too obscure a reference, we've settled on a dusty-rose flower headband, a black tee boasting something along the lines of "Ballin, Paris" or "I eat diamonds for breakfast", and a single forehead curl. Add Kanye glasses, a soother and a pained expression at your leisure. And if anyone needs help catching on, we're pretty sure a little compass bling will do the trick.
Even if you don't have a full-zip pepperoni pizza onesie hanging in your closet (and you call yourself a millennial!), the Cara D costume may be the best last-minute option we've got. A Brian Lichtenberg toque (or a hat on which you've affixed with a tongue-in-cheek saying yourself), a crop top ("twerking is not a crime!), flannel and a cross-eyed, tongue-out expression. The pièce de resistance? Liberally applied brow pencil in a shade or seven darker than your usual.
She may be the reigning queen of wild Halloween costumery, but Ellen's day-to-day uniform is easily emulated (and guaranteed recognizable). Chances are you won't have to dig too deep to find a sweater vest, chambray button-up, blazer and Converse. Maybe some plaid if you're feeling feisty. The only thing you may need to buy is the wig—unless you want to go all Kaley Cuoco for the cause. Your call.
Silky PJs, slippers, maybe a mug of tea (read: G &Tea) paired with a full face of stage makeup and a Yoncé-worthy blowout—minus the bangs, please and thanks. Some things just weren't meant to be propagated.
—Chelsey Burnside