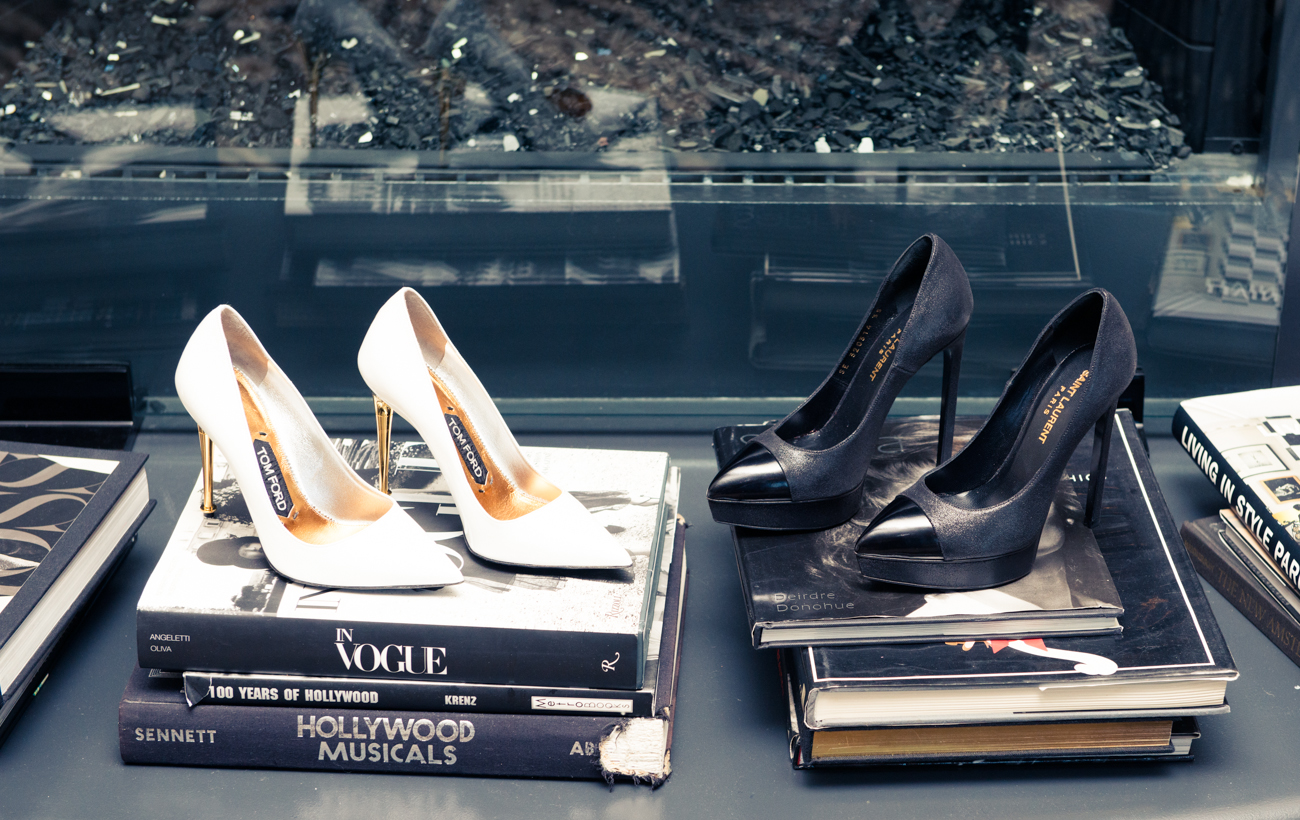 October's Most Coveted
Everything we want right now.
Now that you've burnt every candle down to a centimeter of cinnamon-scented wax, overdosed on all-pumpkin-everything, and taken enough #fromwhereistand shots of boots in leaves to drive every one of your male follower to the brink of insanity, here it comes—the real fall. Fashion week is over. Your blood sugar levels have spiked dramatically courtesy of twice-daily PSLs ('but the whipped cream makes it!'). You still don't have a Halloween costume. And it's really, really cold.
But all fall is not lost! No matter which '90s TV ingénue you'll be channeling come Hallow's Eve, here are some things to wish-list for the rest of the season (which, not so coincidentally, could also be misconstrued as a '90s TV ingénue costume. Multipurpose, really).
Designer Spotlight: Laurence Dacade
We love a Chelsea boot as much as the next Alexa Chung, but certain occasions demand a little more than basic black. Enter, Laurence Dacade. We fell head over polished wooden heel for Dacade's elevated takes on our shoe-closet go-tos—think spike-embellished Chelseas and buckle-bound burgundy suede.
There's something about woodsy, tomboy colognes that we actually find sexier than their more feminine counterparts. We've spent this month stocking up on eaux redolent of worn-in plaid shirts, log cabins and Blundstone-clad hikes, and cleaning out those that call to mind tugging down mini-dresses in club bathrooms (can you blame us?). With tantalizing titles like Tuscan Leather and Wonderwood, we can't help but think our Princess-Flowerbomb-Daisy days are numbered.
This one may or may not have something to do with the recent re-ignition (remix to ignition?) of our Gossip Girl obsession—we blame Netflix. Whether they're classic cognac, decked out in tassels or topped with felt, we've found ourselves eschewing the ankle boot in favor of the Blair Waldorf-worthy loafer this month. Grandmotherly? A little. Seeped in prep-school androgyny? Definitely. But hey, if Chuck Bass can get behind them, that's a stamp of approval in our books.
We're all for a trend that won't make us freeze, fall or get stopped by airplane security. This month, that's meant enrobing ourselves in cozy curls of shearling—and trust us, the stuff is so damn practical, you'll find yourself second-guessing ('are you sure I like Suki Waterhouse and not a Golden Doodle?'). But with runway endorsements à la Alexander Wang, Altuzarra and Acne, shearling is officially fashion week approved. And also, like, Ikea Monkey, alpaca and World War II approved, if you're counting.
Not your mom's turtleneck
Is it just us, or did the nineties give the turtleneck a bad rap? The unfortunately titled neckline has come back with a wooly vengeance this season, this time swapping fold-over polyester in various shades of Lisa Frank for neutral knits, tasteful embellishments and elegant mohair. Pair with a topknot for ultimate model-off-duty semblance.