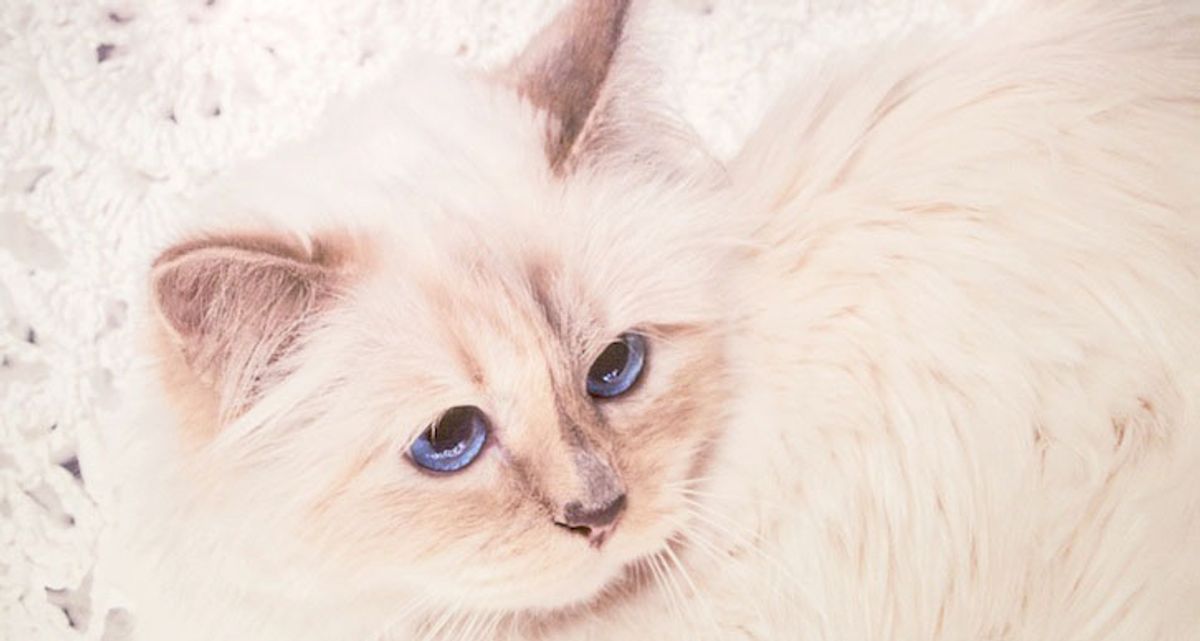 Video
Karl Lagerfeld's Kitty Condo. Paris
We won't even preface this with a humblebrag hashtag: there are a few perks to working at Coveteur HQ. One, of course being, that it has all of the fashion world perks of playing with bags and shoes as a day job, but also the lax, occasionally sweatpants-friendly (albeit usually leather and from Alexander Wang) dress code of working on the Internet. And that there are also ample snacks virtually all the time.


---


Oh, and the fact that daily email correspondence can range from de rigeur press releases to ones containing cutesy iPad Mini videos of Choupette, as shot by Karl Lagerfeld (!). Take the time to process that one last time: videos from Karl's iPad. With the little 'sent from my iPad' signature and everything. Well, kind of.
Allow us to rewind and explain for a second: it was right before Paris fashion week when we received an invitation to swing by Chez Choupette (that alliteration gives us way too much satisfaction, guys) for an impromptu photo shoot, and, um, "interview," courtesy the cat's very own interpreter. (We'll interject here: the irony of all of this fuss over a cat is not quite lost on us and, yes, we are very much aware of the existence of larger-scale issues than a feline's security detail).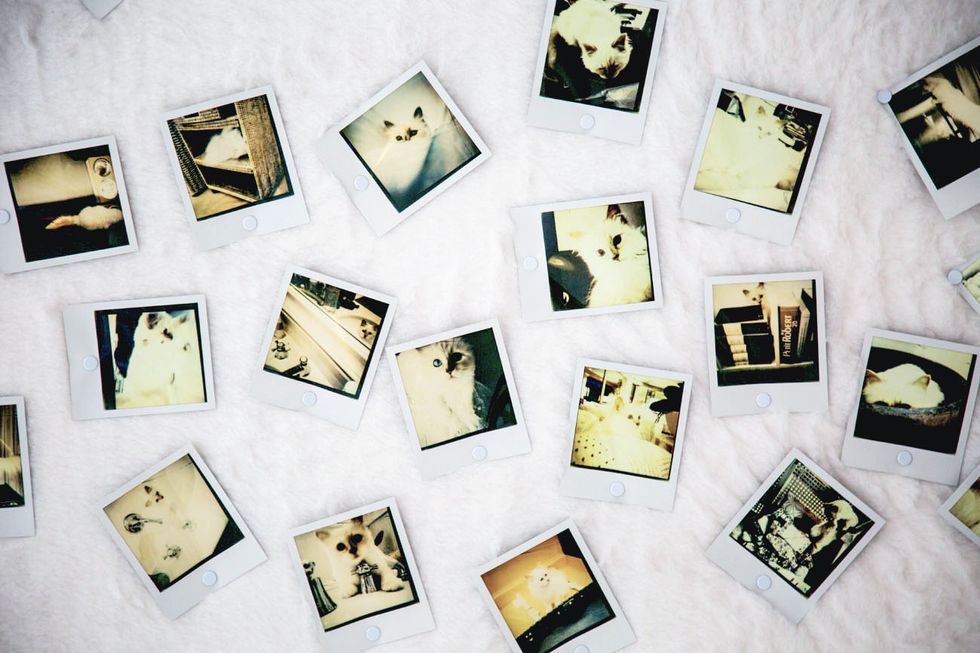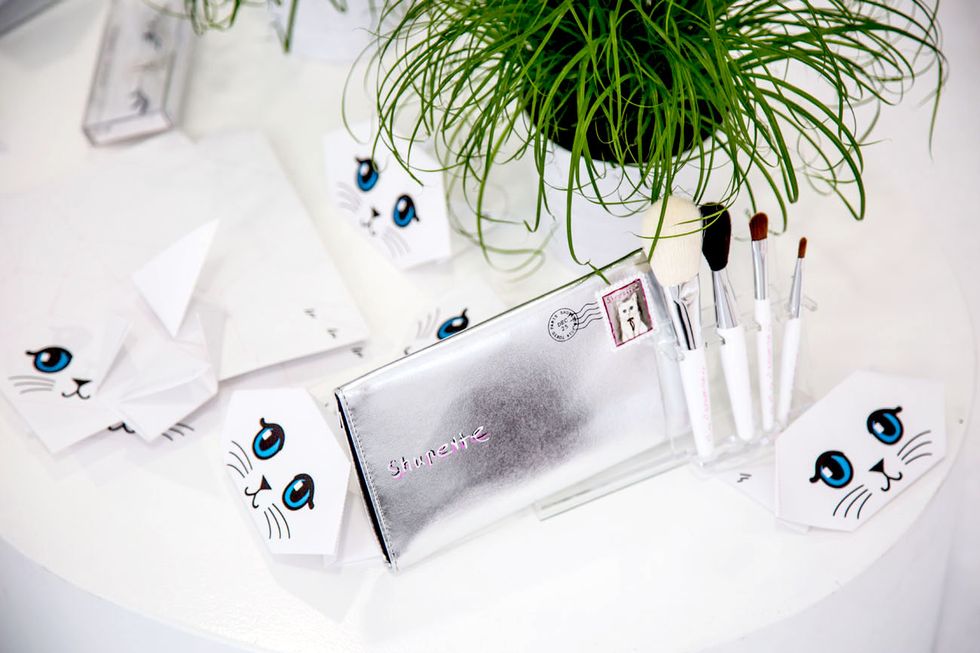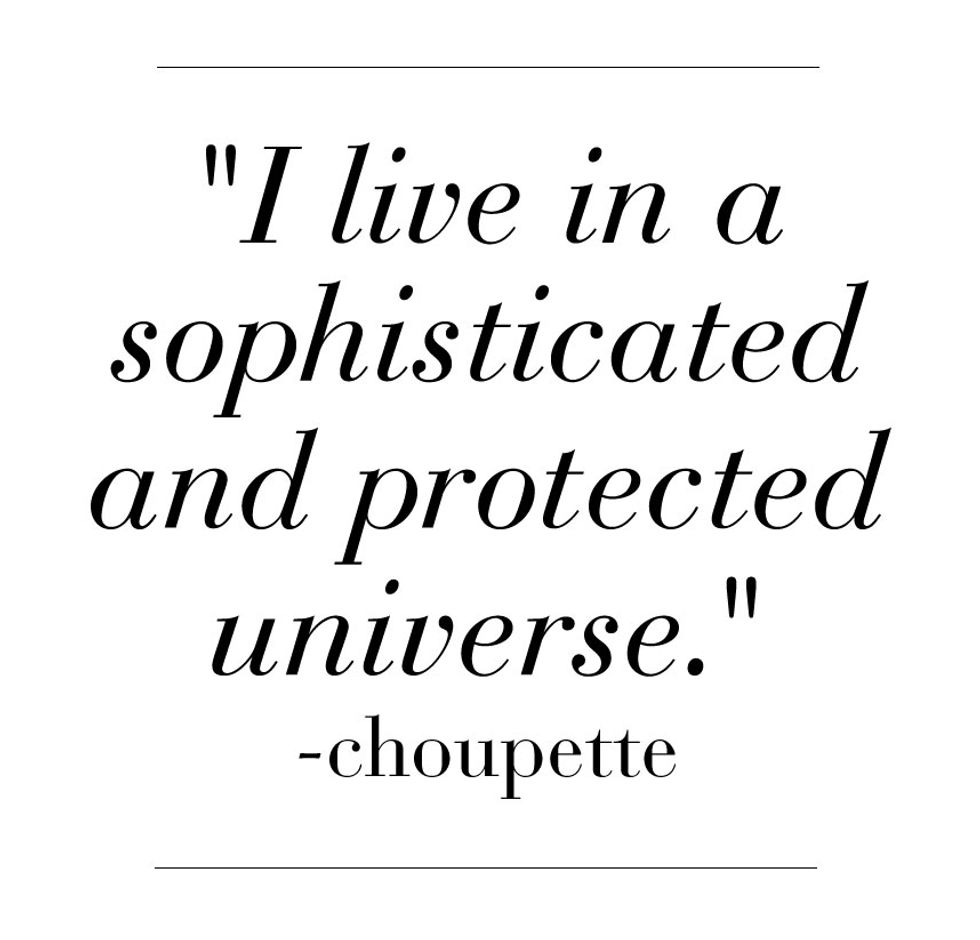 While the elusive cat herself was off being groomed (that and let's face it—do you really think Choupette approves of those aforementioned sweatpants?) somewhere in Paris, we had free reign of her room. How, exactly, does a cat take it upon herself to decorate? So glad you asked, because we finally have a purpose for our copious mental notes. In one corner, we found a full vanity, flush with her
Shu Uemura makeup collection
(right down to her own branded black eyeshadow applicators)
and an ivory Phillippe Starck chair.
There was an entire spread of sepia-toned Polaroids (Ch-elfies?) littered across the wall overseeing her massive, decidedly human-sized bed, with portraits of herself and Karl flanking each side. Must be nice, right? A mammoth couch and mirroring coffee tables, (all-white-everything, because duh) covered in a spread of cat grass and
more makeup
filled out the rest of Choupette's HQ, along with an animated gallery wall of iPads. Featuring pictures of, yes, herself. Again. Let's just say Kanye West has nothing on Choupette.
Photography courtesy of Rémi Guenaire