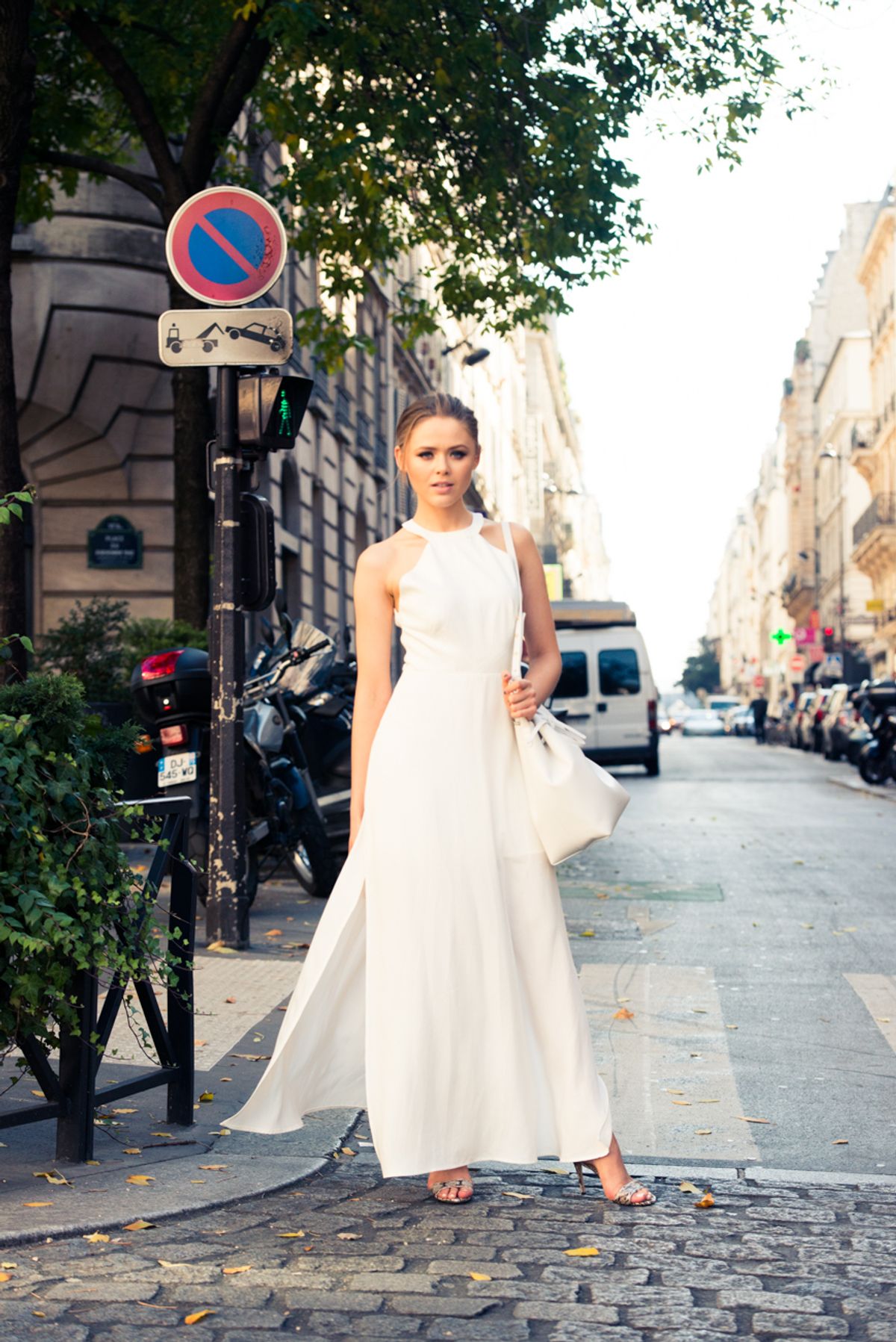 Closet
Founder, Kayture. Paris
Every Paris Fashion Week, it seems an entirely new set of models, bloggers, DJs and, well, slashers, descend on the scene. We're willing to bet that at one point or another during the fashion month circuit, you've found yourself clicking through party coverage and wondering, 'who?' as you squint at your Macbook's screen, attempting to place the face of a Kenzo-clad newcomer. And while Kristina Bazan, the Geneva-born blogger behind Kayture, has certainly been making the rounds for a few seasons now (her legion of devoted followers can attest to that), this past fashion month, we saw more of her than ever—and we're willing to bet that her chameleon-like ability to transition from slinky all-over print Margiela jumpsuits to ladylike scarlet red Louis Vuitton might have something to do with it.
We met up with Bazan at her hotel bright and early the morning before the Acne and Comme des Garçons shows. Coffee in hand, Bazan surveyed the room as we began to root through her suitcase, pulling out shoes by everyone from Gianvito Rossi to Alexander Wang and twinsie Hermès Constance bags. Filling us in on everything from her recent travels (think only the most far flung destinations across the globe, ranging from Mexico to India to Shanghai, and then some) to her impending move to L.A. (watch this space for that, #comingsoontoaCoveteurnearyou), we watched as Bazan changed between a flurry of outfits, each one more Phil Oh-ready than the next.
That's not to say our shoot was all play, though. Bazan also seriously schooled us in everything from the art of packing (as passed onto her by the team at Louis Vuitton: roll your t-shirts, people!) to the best all-natural-everything, top secret moisturizers and balms for sensitive skin. And yes, we had a very hard time leaving her Shrimps faux fur clutch behind, thank you for asking. Oh, and her Dior sunglasses. And Laurence Dacade boots. And that nude-hued Chloé bag...