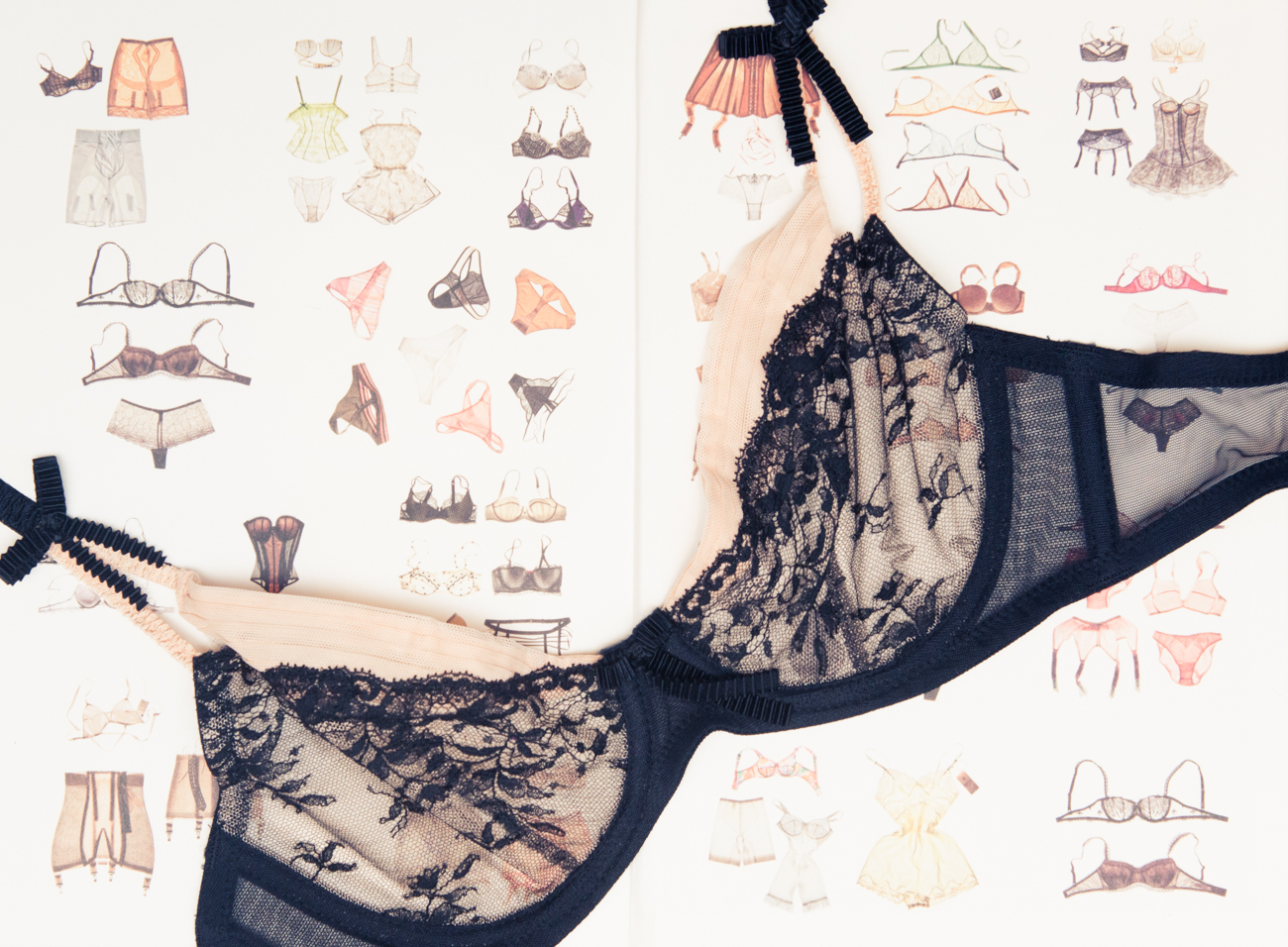 12 Need-To-Know Lingerie Terms
And when to wear them. You know, for those who aren't fluent in longline bras and bondage panties.
Remember the days when piecing together the perfect outfit for any occasion was just a YM quiz away? (Answer: You're the life of the party! Go for a glittery mini, cap-sleeved crop top, and don't forget to load on the butterfly clips). We may have since grown out of fashion advice learned by following a flow chart, but if there's one thing we find ourselves wishing came equipped with a glossary and multiple-choice solution, it's lingerie.
Cut to us with arms stuck at inexplicable angles and protruding from cutouts, wondering what on earth was actually supposed to be peeping out of this peephole. Sexy.
So, we enlisted the help of Fleur du Mal designer Jennifer Zuccarini to explain the definition of a tap short, the difference between a balconette and a bullet—plus a cheat sheet on how and when to wear them.
Ladies (and gentlemen!)—you're so welcome.
—Chelsey Burnside
Demi-Bra
Best to wear for...
"Everyday hotness. A demi-bra lifts up along the sides of the cup and pushes everything toward the center to create cleavage."
Balconette Bra
Best to wear for...
"When you know someone is going to be taking your top off later. A balconette bra is cut very straight across the bust—it's my favorite style of bra. It lifts everything up like a shelf and is perfect under something fitted or with an open neckline. [It's] also an everyday style."
Peephole Bra
Best to wear for...
"Late night adventures. There's something incredibly sexy about wearing something for no good reason other than to be enjoyed."
Longline Bra
Best to wear for...
"Going to a party where—oops, I didn't know you were going to be here? A longline is perfect under a sheer top or with high-waisted pants or shorts. It's provocative but not as bare as wearing just a bra."
Bullet Bra
Best to wear for...
"Working it at the office. A bullet bra is a great office look under a sweater or a shirt, when everyone else is wearing a t-shirt bra. It lets people know you mean business."
Hipster & Cheeky
Best to wear for...
"Prancing around in a short skirt. A cheeky hipster makes your butt look amazing—it usually cuts mid cheek and works well under a skirt or dress. No one likes to wear pants at our office so we wear these a lot."
Bondage Panty
Best to wear for...
"Answering the door to greet a lover. A bondage panty is bare and strappy and suggests how you might look tied up."
Garter
Best to wear for...
"A garter is probably the sexiest thing you could put on—men always pick this as their favorite lingerie piece. You can wear a garter belt with any thigh high stocking—even something with an elastic on top. It can be worn around your natural waist or right above your panty waistband on your hips—see what looks best on you. Of course, sheer seamed stockings are a classic choice, but I also like opaque thigh highs with a garter, it's easier to wear during the day under a skirt, dress or shorts. The best thing about a garter is creating an occasion to have someone catch a glimpse of it, say getting into a taxi, sitting at dinner, or just lifting your skirt a bit 'by accident.'"
Ruffle Back Panty
Best to wear for...
"Getting out of bed to fetch some water. A ruffle back panty is something playful happening in the back like a bow or a ruffle."
Babydoll
Best to wear for...
"Bedtime stories. When it's time to put the sweatpants away and jump into bed like a stone cold fox. A baby doll is shorter than a slip and has a swingy silhouette."
Tap Short
Best to wear for...
"Lounging around the house waiting for that special someone to make you breakfast. Wear a tap short with a t-shirt at home or even under a sheer dress instead of a slip. A tap short is usually silk and curves up at the sides—a.k.a. a french knicker.
Applique Slip
Best to wear for...
"Running around town with your girlfriends. Wear this layered under a sheer dress, peeking out of an oversized sweater or solo under a big fur coat."