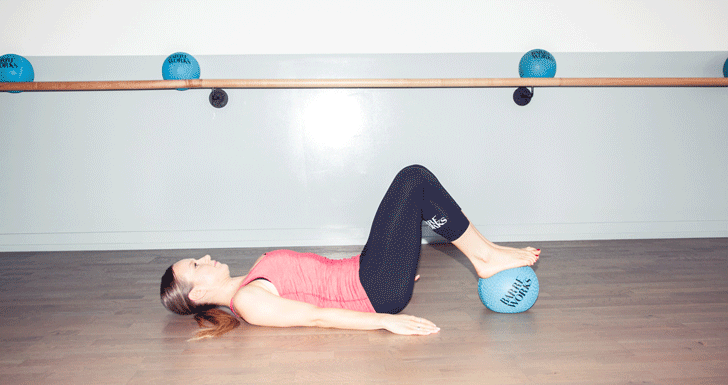 Fitness
Who needs a barre and a dance studio when you have the back of your sofa and a GIF workout?
If you can't tell by now, yes, we're still harboring a not-so-secret (at least anymore) dream of being a
prima ballerina
—you know, just in case all of our recent fawning over
Mary Helen Bowers
and
Simone De La Rue
didn't quite tip you off. So when we had the chance to step up to the actual barre—which, yes, can stand in for the proverbial plate in this metaphor's instance—you better believe we were slipping into a leotard faster than you can command us to plié in a menacing Eastern European accent. The girls at
Barreworks
, our local lean-ing, lengthening and strengthening mecca, filled us in on the five basic moves requisite at virtually any class that you can also replicate with the back of your sofa or a kitchen table. We totally won't tell if you wear a tutu to do them, either.
---