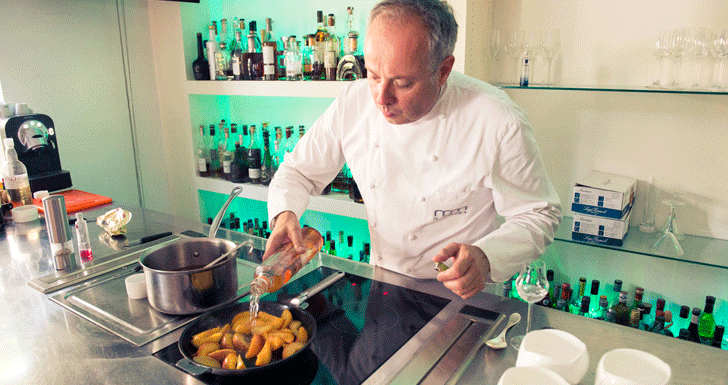 Living
Our favorite libation is now the most useful ingredient in our pantry.
When you find yourself in the middle of French wine country, apparently anything can happen. Or so we discovered on a recent trip to Cognac, where we were visiting the ancestral home of Jean-Sebastian Robicquet, the owner of Cîroc vodka. The home, which now serves as his company's headquarters, has been in Robicquet's family for centuries (no joke, there are medieval swords hanging around the place with the same casualness as most people display their kids' artwork on the fridge), is spectacular in itself, but it has nothing on the countryside, which is made up of fields of sunflowers and grape vines as far as the eye can see.
---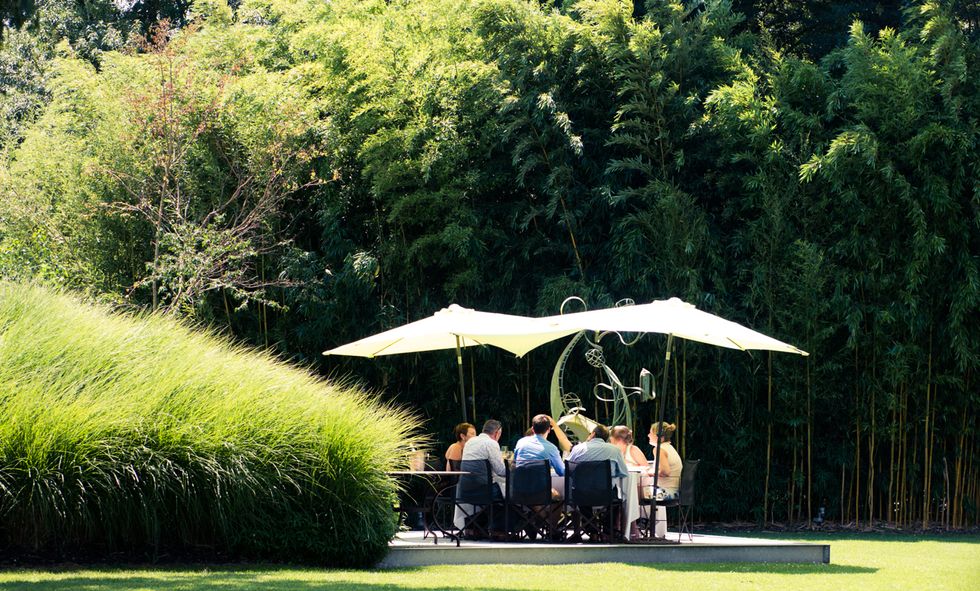 But it's not until we arrive at La Ribaudière, in nearby village Bourg-Charente, that the festivities really get underway. And by get underway, we mean, gorging ourselves on some truly, well, very French food. But surprise, surprise, it wasn't wine that was the priority pairing, but vodka. As it turns out, Cîroc, which is made from grapes, too (but you know, with the, ahem, positive effects of a much higher alcohol content), is Chef Thierry Verrat's favorite ingredient after butter. What can we say, we're pretty down with both. And guess what, guys? We've finally discovered an acceptable (as in totally civilized) use for coconut vodka. According to Verrat (he has Michelin Stars, so we guess we can trust him), sprinkling the stuff in a sauce for scampi tartare seriously boosts flavor and increases the complexity of the dish. We'll break it down for you: it might just be the most delicious way we've ever consumed vodka. And without any of those nasty, following-day side effects, either.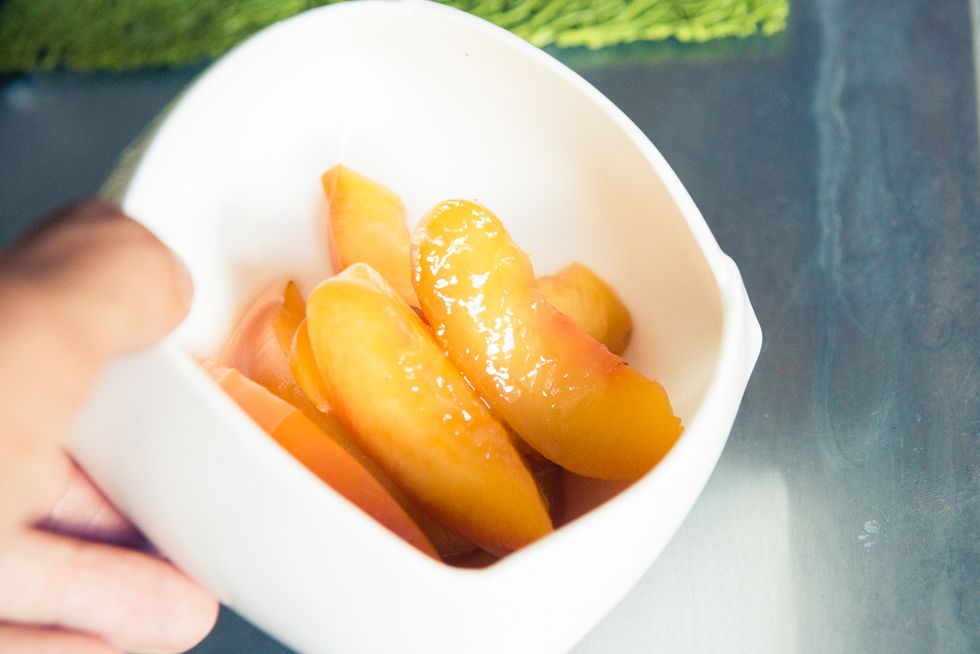 Ingredients:
CÎROC Peach, 1.5 ounces
Melon, 1 small
White & yellow peaches, 1 of each
Salt & pepper
Hazelnut oil
You will need...
A blender
A scoop
Verrines (to serve)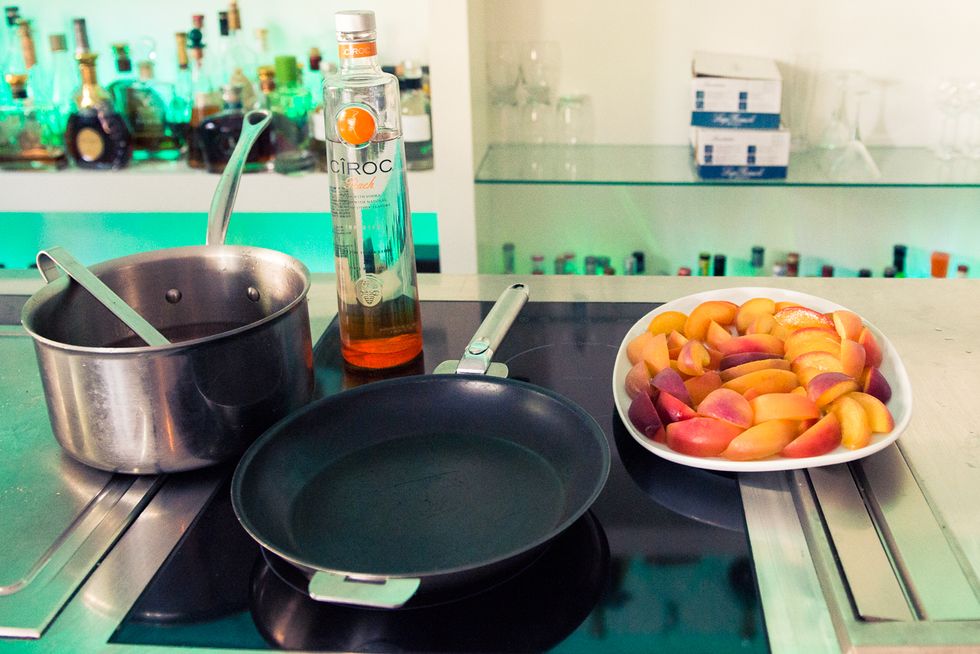 1. Peel the peaches and cut them into pieces.
2. Scoop the melon into balls, leaving enough flesh on the skin. Put the melon balls aside and remove the flesh.
3. In a blender, blend together the peaches and melon skin, then sieve the mixture.
4. Pour in CÎROC Peach.
5. Add salt and pepper.
6. Spread the melon balls into verrines, pour from the blender and add a dash of hazelnut oil.
Serve!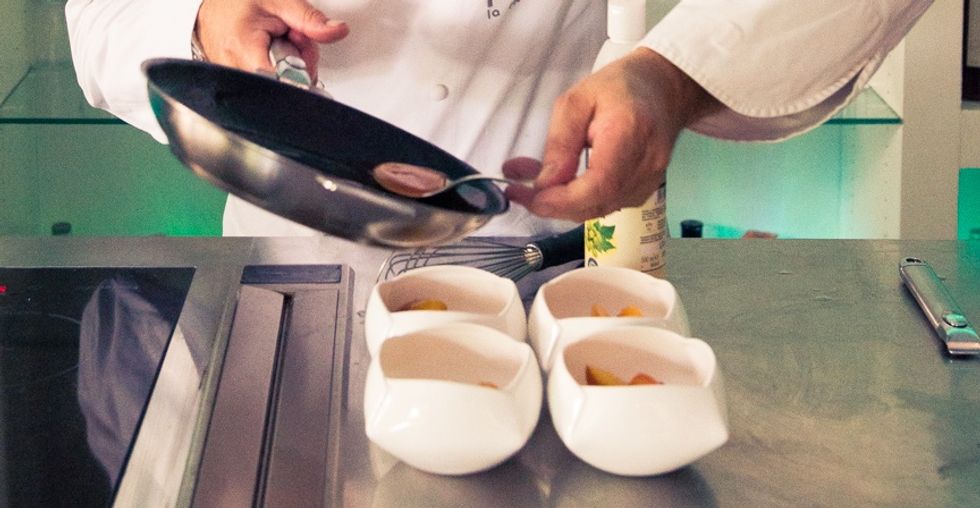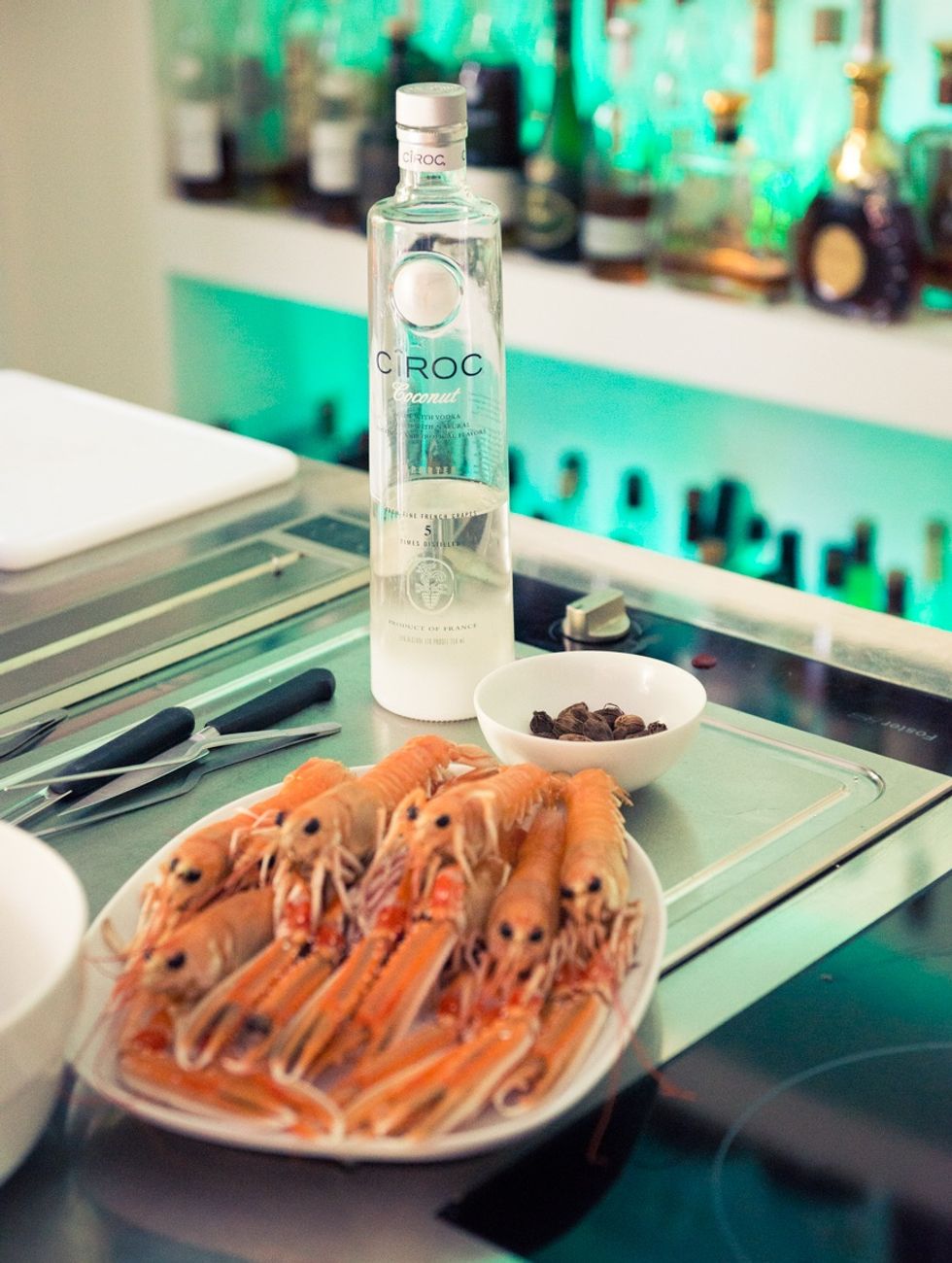 Ingredients
CÎROC Coconut
Fresh scampi, 3 per person
Fresh coconut, 1 small
Lime & Kaffir lime, 1 of each
Chives
Vanilla oil, 3 tablespoons
Salt & pepper
You will need...
A sharp knife
A grater
1. Shell the scampi, removing their heads and intestines. Roughly chop them.
2. Grate the coconut, lime and Kaffir skin.
3. Mix with skins in with the scampi, chives, vanilla oil, salt and pepper.
4. Mould with a spoon on a plate and serve cold with a glass of chilled CÎROC Coconut.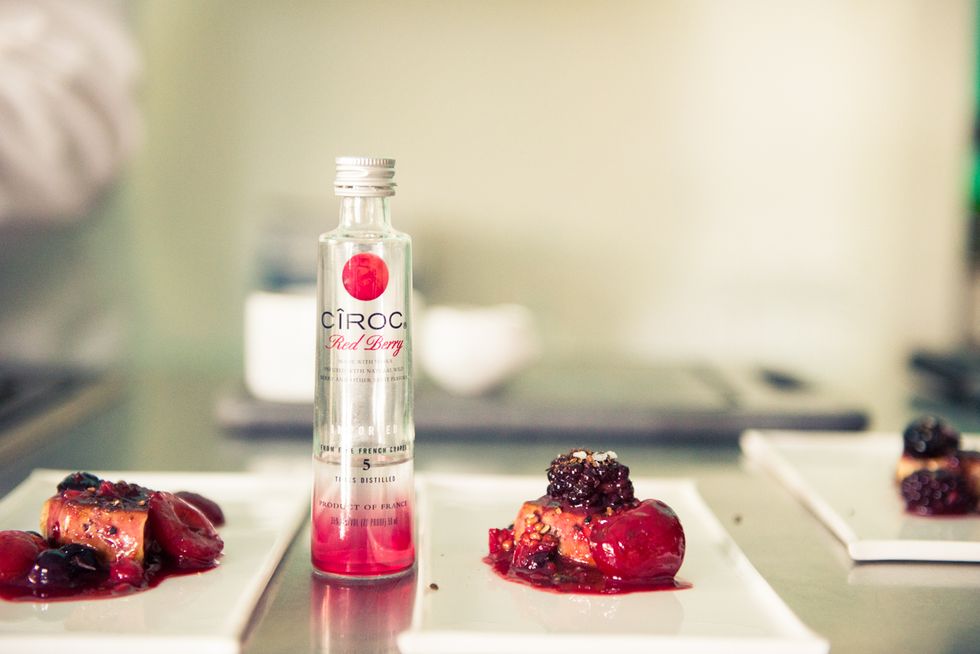 Roasted Foie Gras with Redberries
Ingredients:
CÎROC Red Berry
Fresh duck liver
Fresh red berries: raspberries, redcurrant, blackcurrant, cranberries, blackberries, 2 cups
Raspberry vinegar, 2 tablespoons
Honey, 1 tablespoon
Butter, 3.5 tablespoons
Salt & pepper
You will need...
1 nonstick frying pan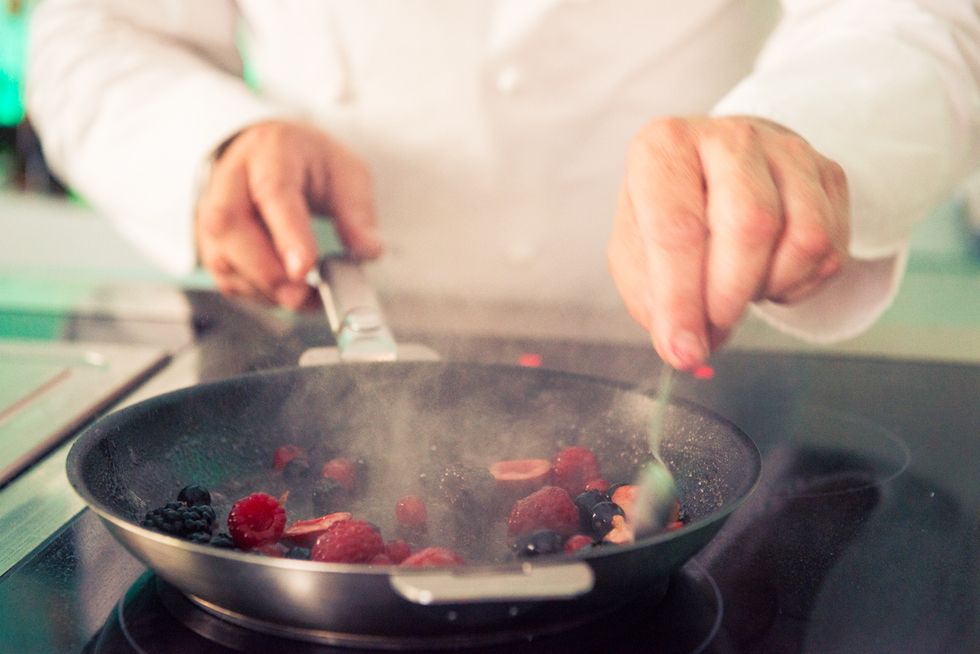 1. Cut the duck liver into slices.
2. Heat the pan without any grease.
3. Pan the slices quickly over high heat, add salt & pepper. Keep warm on a plate in slow oven.
4. Meanwhile, remove the fat from the frying pan.
5. Add honey, deglaze with raspberry vinegar on the fire.
6. Cook the berries over high heat for a few minutes and whisk with butter.
7. Place the foie on the plates and add the fruit preparation.
Serve with a flute of chilled CÎROC Red Berry!