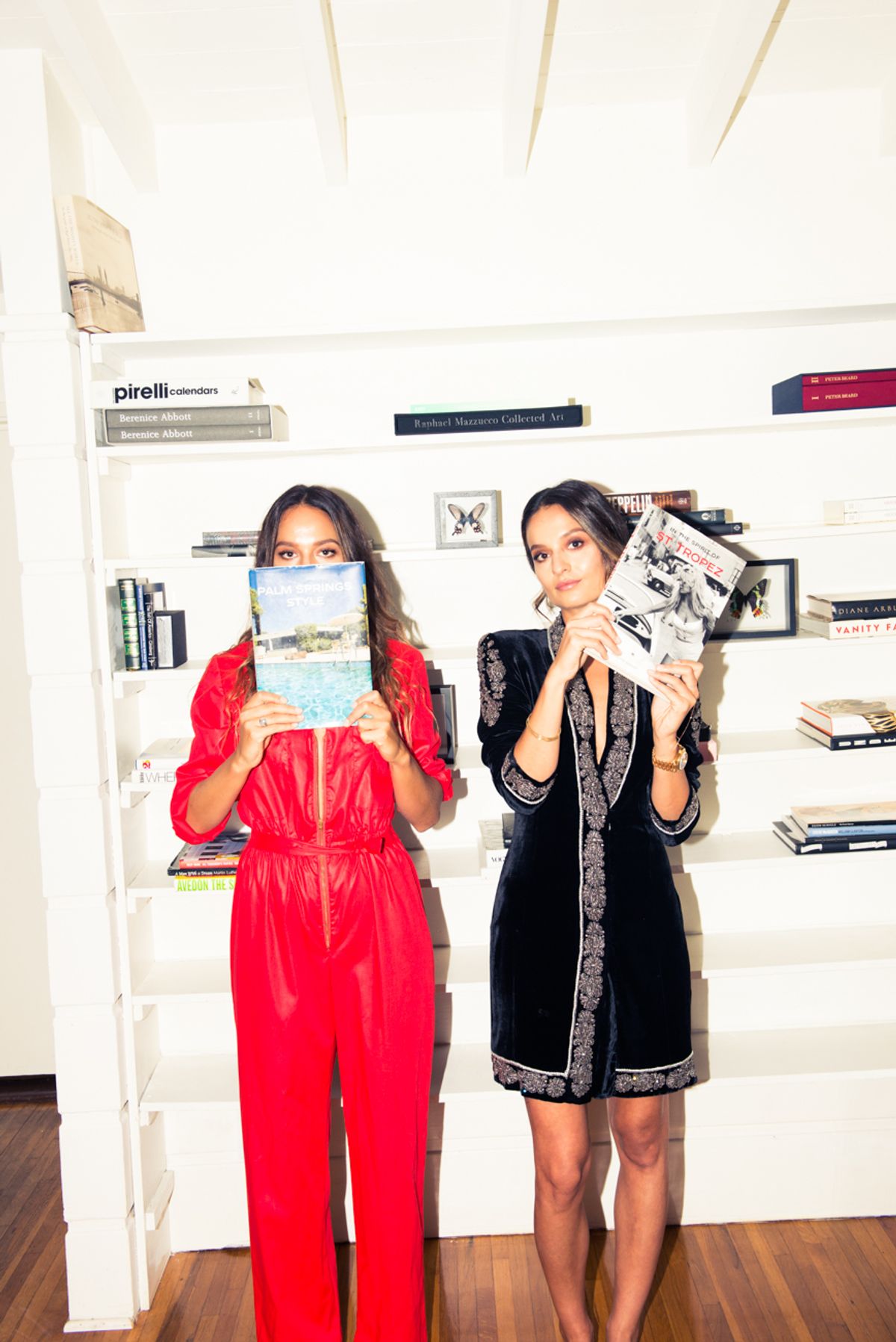 Closet
Stylists; Designers. Los Angeles
Emily Ramshaw
Okay, guys: let us paint a picture in your mind. Imagine an adorable bungalow cottage deep in Beverly Glen. It's a perfect Los Angeles day—and by that we mean blue sky, palm trees everywhere you look and warm sun. The backyard, with its sunken brickwork hot tub and wrought iron patio furniture is sun dappled as twins Chloé and Marielou Bartoli mug for our photog Jake's camera in vintage denim and well-worn tees. Doesn't that sound so completely idyllic and, well, utterly L.A? That's because it kind of is. We mean, to start things off, the Bartolis—who live together in the aforementioned bucolic cottage, along with working together as stylists and designers—are born and raised Angelenos, in Laurel Canyon to be exact, so it kind of makes sense that they have the whole natural-beauty-and-whiff-of-adventure mystique down pat. And while the two speak French to each other (their parents are Parisian,
bien sûr
), the fact that they count the likes of Poppy Delevingne,
Miranda Kerr
,
Alessandra Ambrosio
, Selena Gomez and
Nicole Richie
as styling clients and friends (along with a pony-tailed and very handsome Jared Leto, if Instagram is any evidence), quickly lead us to believe that they lead nothing less than our L.A. dream life. (Can you tell we're a bit jealous?) And along with their healthy roster of stylish celeb clients, the twins have also launched a genius new venture called
Redun
, which sells limited runs of reworked vintage Levi's. (Trust us when we say they are literally the perfect jeans.) But back to that perfect little house, which, of course, is packed full of bags, shoes, clothes, jewelry and everything else that Coveteur dreams are made of. And okay, so the twins are united in their extreme cool factors, but as they each started pulling from their respective (multiple) closets (along with the fact that they, uh, look pretty similar), but they keep pretty distinct wardrobes. Where Marielou counts
Gianvito Rossi mules
,
Fendi bags
and Prada silk shirts as staples, Chloé has
Haider Ackermann boots
, vintage
Oscar de la Renta
and clear-lensed Céline aviators. The commonality? The fact that you'd want to wear every single piece.