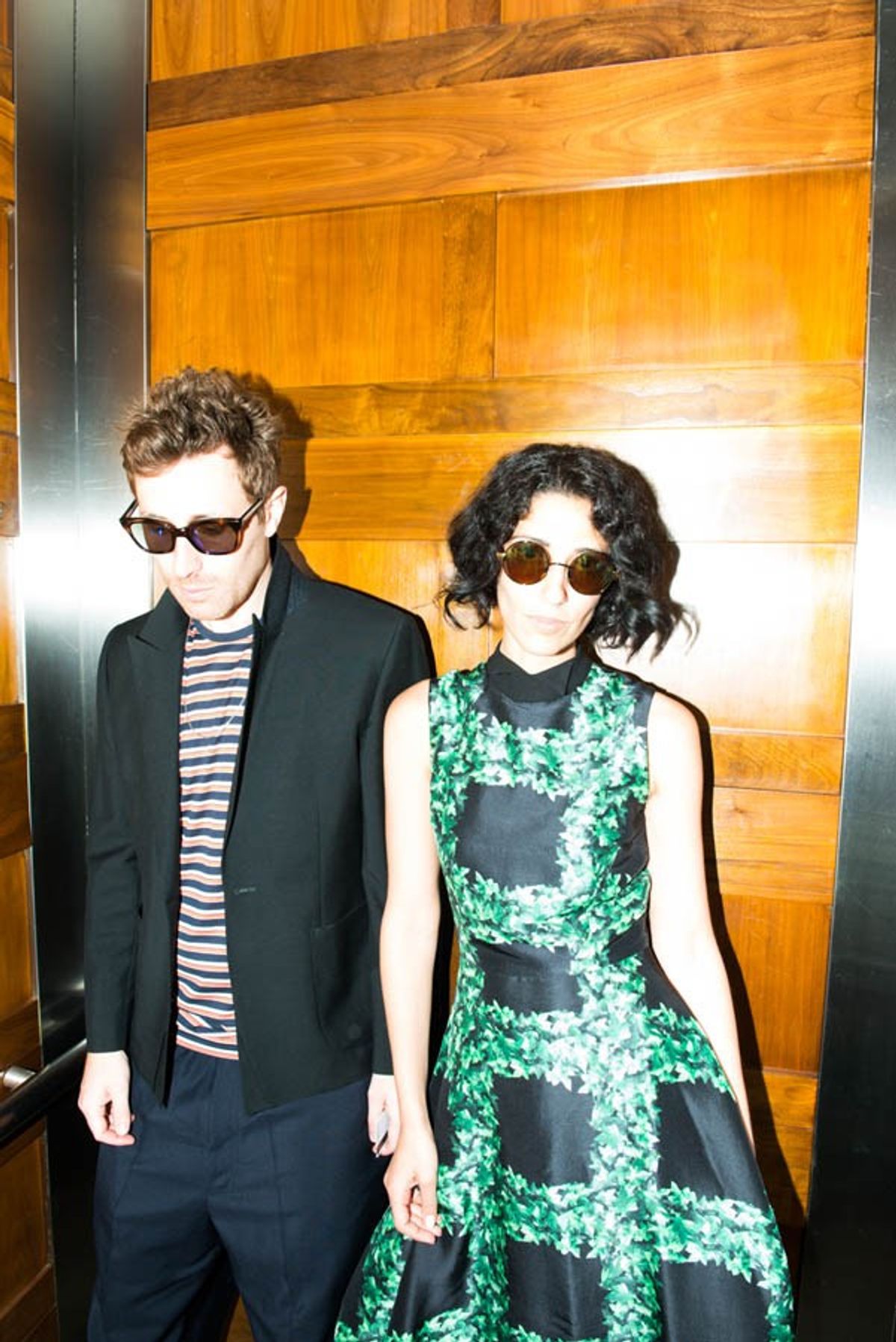 Celebrity
Fashion & Retail Consultant; Director, Paper Mache Tiger New York
Because the anointed street style stars are at their very best during Paris Fashion Week (it must be something about the light in the Tuileries), this week we're celebrating the clique's crème de la crème by revisiting the closets of some favorite Coveteurs who always make Tommy Ton's shots.
"You know there was never a secret to all that," fashion and retail consultant-turned-streetstyle icon,
Yasmin Sewell
told us of being photographed. "It was just something that happened in the time frame that people were hungry to see; now it's a little different and more calculated for a lot of people." And though she admits she's "not totally comfortable in front of the camera" and finds it "quite nerve-wracking having to pose for 200 photographers before [going] into the Chloé show," Sewell confessed that it's certainly helping boost her business, awareness and profile in some way. "There are a few outfits that I just think are really boring that I've seen pictures of myself in. I haven't ever hated anything or felt embarrassed as my style is pretty understated, but it's more like, 'How dull was I that day?'" Allow us to be the ones to interject here, though. Sewell's style is far from dull… unless, of course, you consider Rodarte, Céline, Peter Pilotto of the blasé type. And her husband,
Kyle Robinson
is every bit as dapper in Jil Sander and Margiela, bien sûr. We caught up with the London-based couple (and their adorable son, Knox) just after they arrived in the concrete jungle of NYC at their temporary homestead of 60 Thompson. While we browsed their suitcases (they definitely have their PhD in packing), we quickly got to chatting about the duos latest project,
Beach in the East
. What do you get when a bunch of Londoners feel FOMO about a lack of that summer sun? Oh, you know, just a Lords of Dogtown-inspired pop-up shop in London's cool East End that showcases the work Acne, House of Holland and Thomas Tait. Raise your hand if you want that Reece Hudson floral gun motif clutch? Yeah, that's what we thought. Sewell and Robinson have always had an eye for the new and now. Apparently she's the person responsible for J.W. Anderson's forray into womenswear – thank god for that; and leave it to them to get us hooked on a fresh sunglasses line, Sheriff and Cherry and In Fiore skincare. These are clearly the tastemakers of our generation, people.