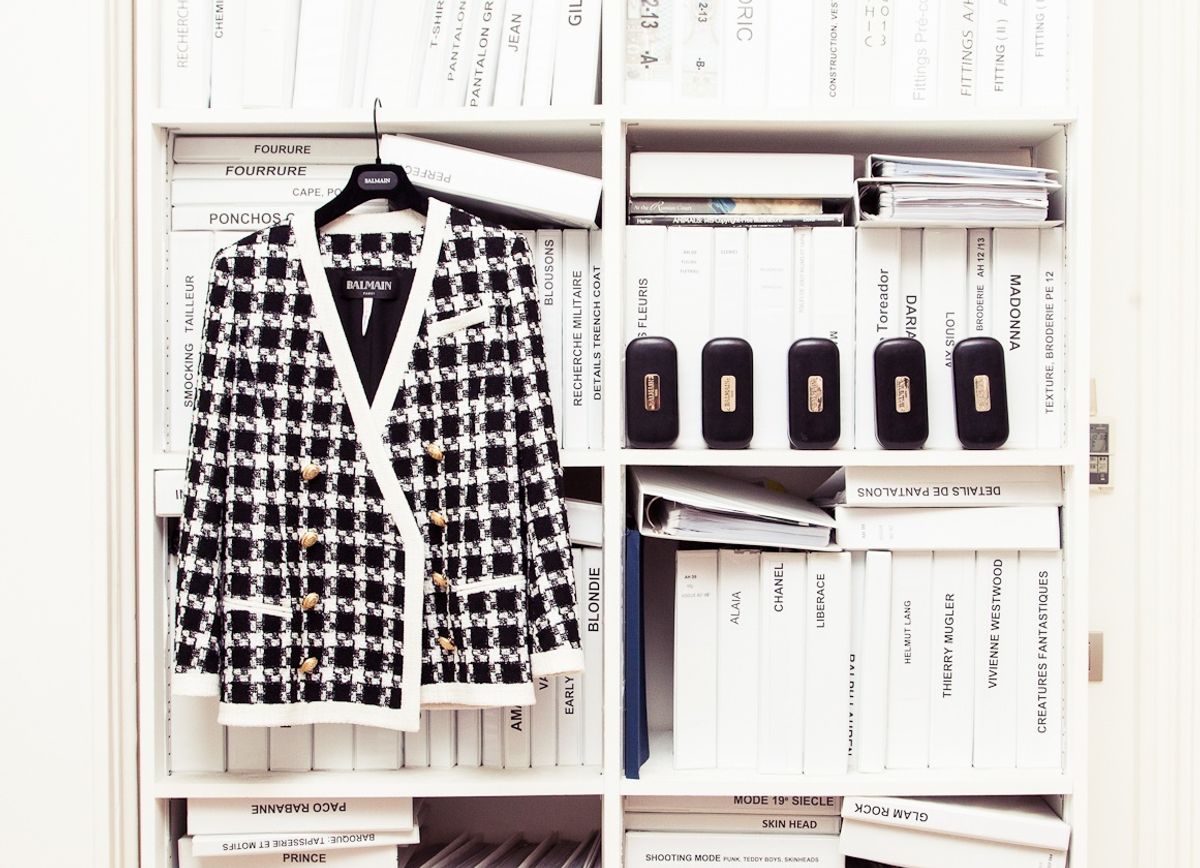 Fashion
We just made Mary Katrantzou cheaper than your last ASOS order. You're welcome.
We might have just about failed high school math, but there's nothing to inspire a late-onset interest in arithmetic quite like, well, shopping. It's almost uncanny how when faced by a sudden math problem in real life, like, say, manually dividing the bill at brunch, we're stumped, but when it comes to perfectly dividing and subtracting our paycheck to calculate exactly how we can get our hands on a pair of Saint Laurent booties, we're suddenly Archimedes' second coming. It's an entirely unique phenomenon that we've started to refer to as fashion math—you know, that numerical, slippery slope of a dance we all start doing with ourselves the moment we spy something that suddenly and without question needs to be ours.
Given that we've become seriously adept authorities at the fine art of, um, budgeting (we feel better when we frame it like that. Don't judge.), we figured it would only be responsible for us to take a more formal approach to mapping out exactly how and where we're spending and saving, cost-per-wear wise. Like a spreadsheet, only less confusing and with pretty things to look at.
Allow us to illustrate: that Repossi ear cuff on your shopping bucket list (we all have one, let's be real), suddenly seems a lot more rational when you realize that when worn a little more than every other day, it rivals the price of a pair you'd pick up from ASOS (and—bonus!—won't dye your ears green). Ditto a Mary Katrantzou frock that, at first glance, exceeds the cost of your rent, is actually the exact same cost as a dress you'd impulse buy from Zara and wear once. The Balenciaga bag that made you realize you could have sexual feelings towards an inanimate object? It's basically free. Oh, and that Acne leather jacket that has had you dying to pull the trigger? When you really think about it, it's actually cheaper than the salad you ate half of before promptly tossing at lunch yesterday. We could go one step further and tell you that you're actually losing money by not buying it, but we know our limits.
---