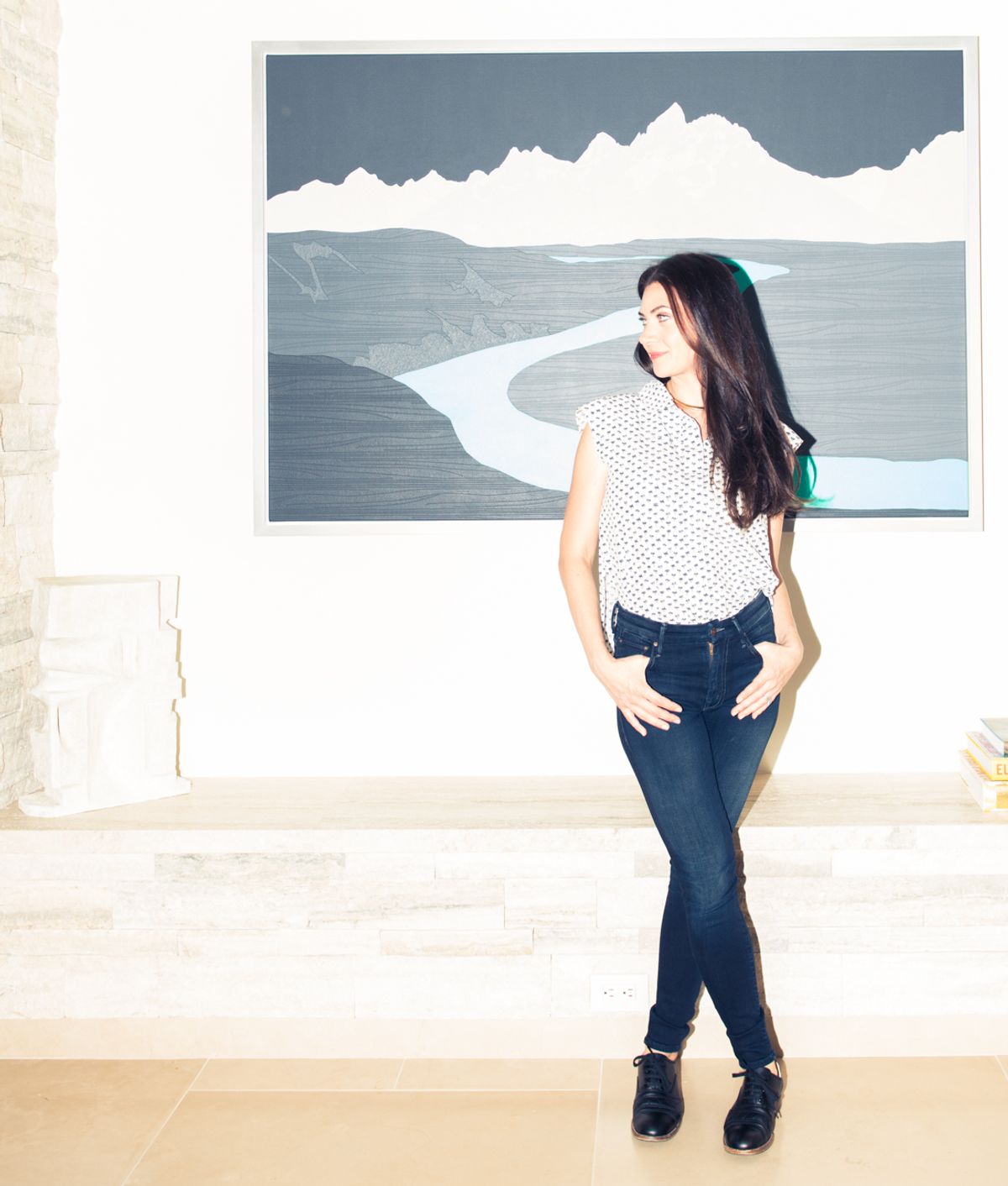 Closet
Philanthropist. Los Angeles
Emily Ramshaw
Dear Loyal Coveteur Readers: We solemnly swear, no matter how excited we get about
the trainer behind Naomi Watts's outrageously sculpted shoulders
and
Jin Soon's DIY manis
, we will always forever and ever be in search of the very best closets out there and serve them up, in all of their unadulterated glory, right here. Okay?! We good? Because this time, we've just about unearthed the motherload. We see it as something straight from the OG Coveteur archives—except, well, it's brand spanking new. So that's the first thing to note, we guess. Because, guys, the super modern, just built Beverly Hills home of Rochelle Gores Fredston is one to behold: think sky-high ceilings, plenty of modern art and a glass-enclosed, fully stocked wine cellar greeting you right when you walk in the front door. Our first thought? Girl knows what she's doing. As it turns out, the high-end boutique owner-turned-major philanthropic force has living in BH down pat. In case you're still in the dark, the raven-haired mother of two is the founder of the Philanthropic Society of Los Angeles (PSLA), which fundraises for Children's Institute Inc., most notably by marrying charitable giving and fashion. Got that? It all comes together at Gores Fredston's annual Autumn Party, which celebrates its fifth year this October with (thanks to shopping temple Saks Fifth Avenue) a show by Donna Karan and an award given to the designer herself.
Hey Donna
! Lets just say Gores Fredston has a closet to match her gala-hosting self and leave it at that. Her fully catalogued closet was kind of like the mini department store of our dreams: from the color coordinated shoe shelves and her fur, um, area to, yes, racks on racks of black tie-worthy gowns courtesy
Dior
, CHANEL and
J. Mendel
, among many others. And guys, her
Birkin
collection is one that should be seen to be believed—seriously, there is rare color blocking involved (on crocodile, no less). Oh, and she
also
has a thing for a good monogram, from bedazzled
Judith Leiber
minaudières to custom black leather
Nikes
. And here we were thinking it was all sweeping ball gowns and rare CHANEL—not that we were complaining, of course.