How to Get Olsen Hair
Forget the fur coats and oversized sunnies for a second. We talk hair with the twins' go-to guy.
Hair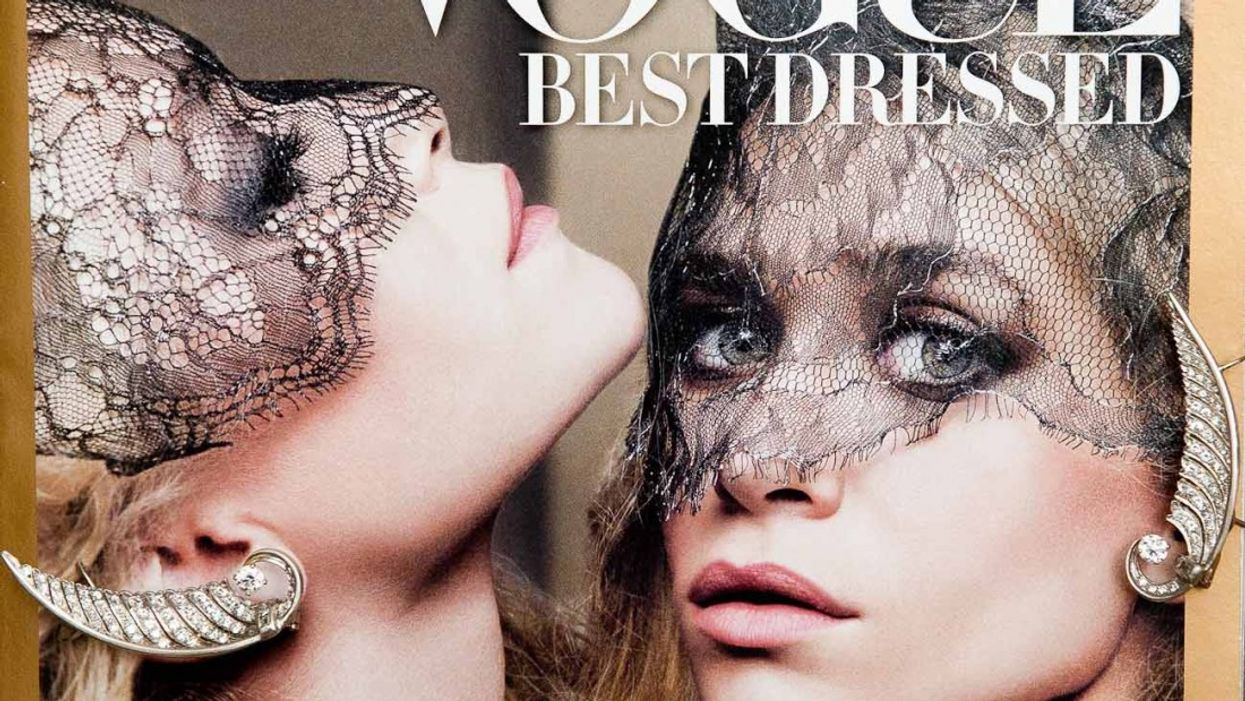 Let's throw it back (it's Thursday after all) to what might have been the best hair advice we've ever received—if only because it related to just how we can get that perfectly imperfect MK&A hair. You see kids, some style obsessions just never go away. Think:
those Balenciaga boots
, the
Fendi Baguette
(in all its incarnations),
leather skinnies
... oh yeah, and the Olsens. Seriously. We've pretty much been fixated since the girls first made their break away from the whole
It Takes Two
comedy caper thing around 2008. Actually make that since
Full House
—they've grown
with
us, guys. Don't get it twisted, we've seen every MK&A flick the mystery adventures to
Billboard Dad
(we may even have an old
Holiday in the Sun
DVD still on hand for particularly hard sick days). And while we're resigned to the fact that nailing the whole signature "looks-vintage-but-is-really-next-season's-
Proenza
" slash "looks-off-the-runway-but-is-really-thrifted" mix is virtually impossible, we've been clinging to the idea that there is one facet of their look we can obtain for ourselves—that hair. And so who better to hit up than the man behind the manes: Mark Townsend? (He also styles the cuts of Jennifer Lawrence and Olsen sis Elizabeth, so he's kind of got dream hair on lock.)
---
On first meeting the girls...
"I met Ashley and Mary-Kate on a Teen Vogue photo shoot in 2002 when they were 16. I was so incredibly nervous that I barely said a word while we were working, but by the end of the day I agreed to go on a three month film shoot with them in Toronto."
on getting MK's go-to look (you're welcome)...
"Lately Mary-Kate has been into wearing her hair up in a top knot or in a low ponytail which I couldn't love more on her, and we keep as much of her natural texture and wave as possible. I usually add a few drops of Dove Nourishing Oils Anti-Frizz Serum to her hair and let it dry naturally. [I then] spray dry shampoo on the roots for volume and texture and I'll use a one-inch curler to touch up any waves that aren't falling into place. Her biggest rule: no more than 5 hairpins ever and I MOSTLY stick to that!"
More of an Ashley? Townsend filled us in her on her look, too...
"Ashley has been letting her hair grow for a couple of years now. I just 'dust' off the ends every eight months or so, but I do it while blowdrying her hair so she doesn't see the scissors! Ashley has been into wearing her hair down lately, which thrills me because it's so long and beautiful. Ashley really takes great care of her hair so I don't need to use a lot of products in it.
On their personal style...
"They have such amazing style, it is so inspiring. And it's so personal. They don't follow trends (they are usually setting them), so they do what works best for them and what looks best on them. It's the same with their hair."
On that signature 'I-slept-in-and-just-woke-up-wearing-a-Fendi-fur-chubby-and-hair-like-this' texture...
"Everything I know about hair texture I learned from Mary-Kate and Ashley, or, more appropriately, I have such an incredible appreciation of hair texture because of them. They are blessed with having great texture and natural wave in their hair so we don't have to spend a lot of time to get that perfectly tousled look. The biggest secret is the dry shampoo—it gives hair such amazing texture."
On the DIY product they can't live without...
"They have been going to Lorri Godard-Clarke for hair color for years! I think since they were 13 or 14 years old. She takes great care of their hair. I recently made up a conditioner for the girls to take with them on their vacations and told them to put it in their hair before swimming and while in the sun; it was coconut oil, almond oil, jojoba oil and vitamin E. All things I picked up at the health food store! When they got back, they both asked me for more and I could feel a huge difference in their hair. They use it a couple times a week and leave it in for up to an hour."