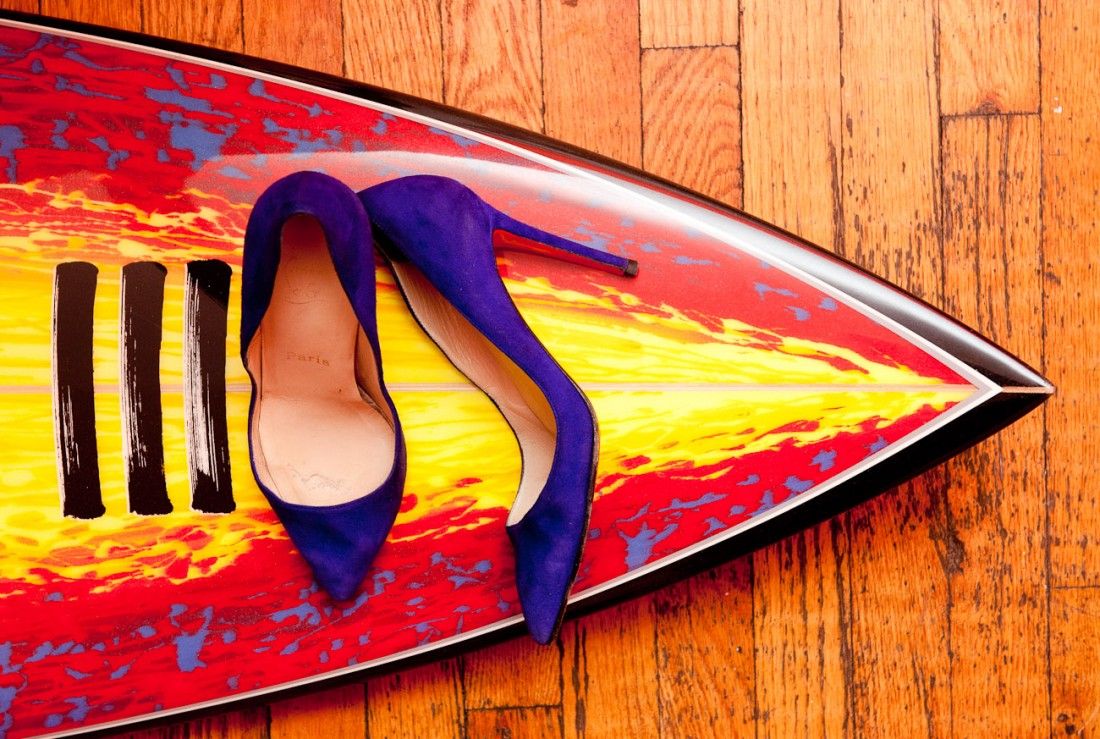 Fitness
Any excuse to say #surfboardt, right? 4 of NY's finest fill us in on the best spots to catch waves this summer.
While our days at the beach are primarily devoted to doing our very best
Brigitte Bardot
and sneaking rosé (
see also: "summer water"
) out of Starbucks cups, and our knowledge of surfing is limited to bookmarking
neoprene bikinis
, that doesn't mean we haven't at least thought of, you know, early mornings riding the waves. Actual surf hair from the ocean over a
Bumble & Bumble bottle
, killer (and very tanned) legs and super cute accessories in the form of
printed wetsuits
and
CHANEL
surfboards? We can't exactly refuse. That said, we are equally sympathetic to the fact that something like surfing takes time, persistence and more than a little skill. So while we get to work on readying our sea legs (thats what they're called, right?), we thought we'd reach out to a handful of surfer babes and boys for their favorite spots to catch a wave this side of the LIRR.
---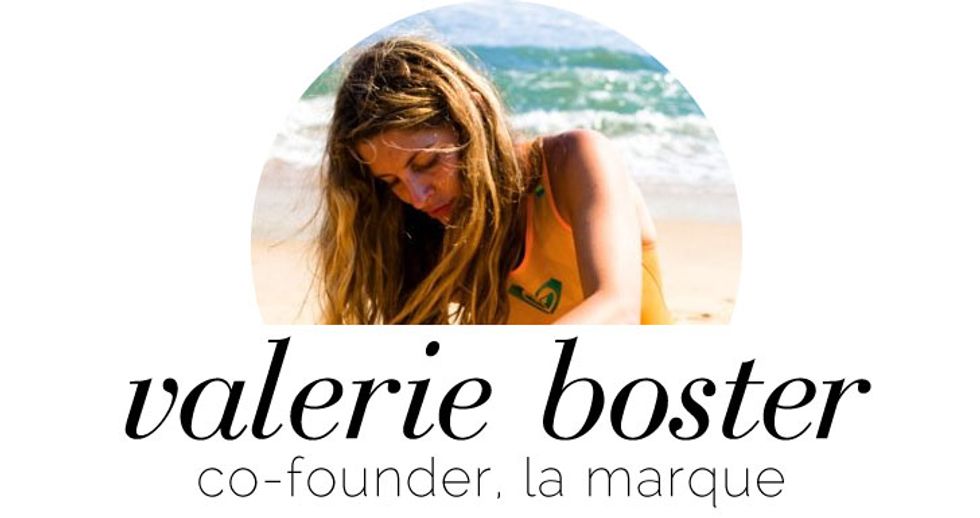 Ditch Plains, Montauk
"I really have surfed the most out in Montauk, starting in 2007 at Ditch Plains. It was not nearly as crowded as it now. I would just bring my board and towel, set up on the beach and surf and hang out with friends all day."
Lido Beach, Long Island
"I have only surfed this beach a handful of times, but every time I go I am reminded that I should come more often. It feels like something out of a different time—quiet streets, cute beach houses and a wide boardwalk all an hour away."
Rockaway, Queens
"I have always had this fantasy of waking up at 5 A.M. and heading out to Rockaway to surf before work... Sadly, I have only done it once but it was one of the nicest surf sessions I have had, and there was something about having sand in my ear while sitting at my desk that made me smile all day."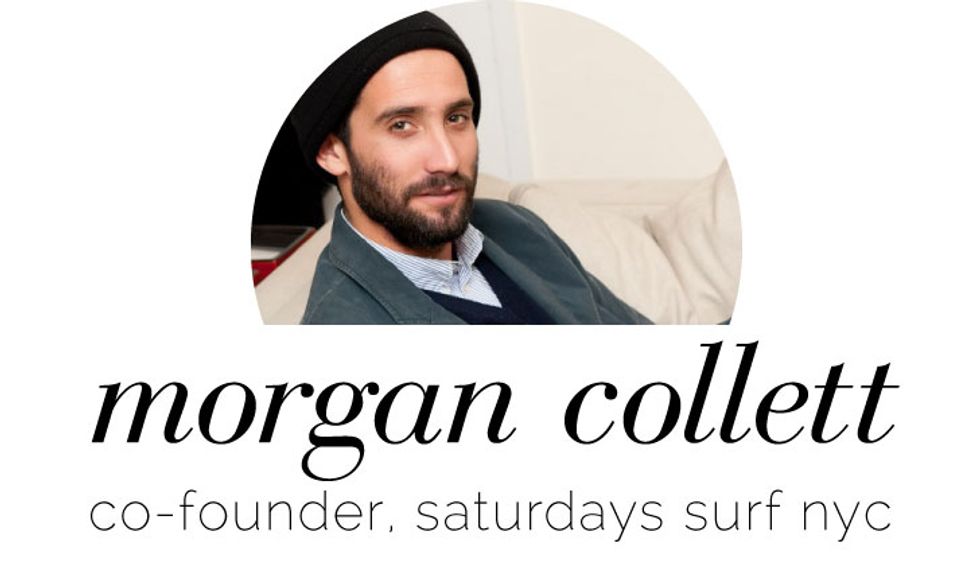 Rockaway, Queens
"I love the Rockaways. It is one of the closest beaches to NYC, 50 minutes in a car and about an hour on the A train. Separated by jetties for a few miles—it's a perfect little beach break with so many options. There's a lot of development happening each summer with hotels and a few restaurants opening up. Rockaway Taco is one of my favorite spots to get a coffee and some food."
Lido Beach, Long Island
"Lido is another beach break just a few miles east of Rockaway. It's a bit quieter here, which makes it a perfect place for a day getaway. Even though this spot gets a bit crowded when the waves are good, it still feels like you can find a few empty areas to yourself. Winter is the best because it's usually empty."
Ditch Plains, Montauk
"This is your quintessential Montauk surf spot. Most of the summer it's between one and two feet and perfect for beginners. Even though it's overwhelmingly crowded most of the summer (which can be dangerous sometimes), it's always a fun time in and out of the water. Longboarding for hours and hanging with friends is pretty much how you spend your days at Ditch. The Ditch Witch is located right on the sand and they make the best food for all the beach rats. If you're lucky enough to get swell in the summertime, Ditch is fantastic."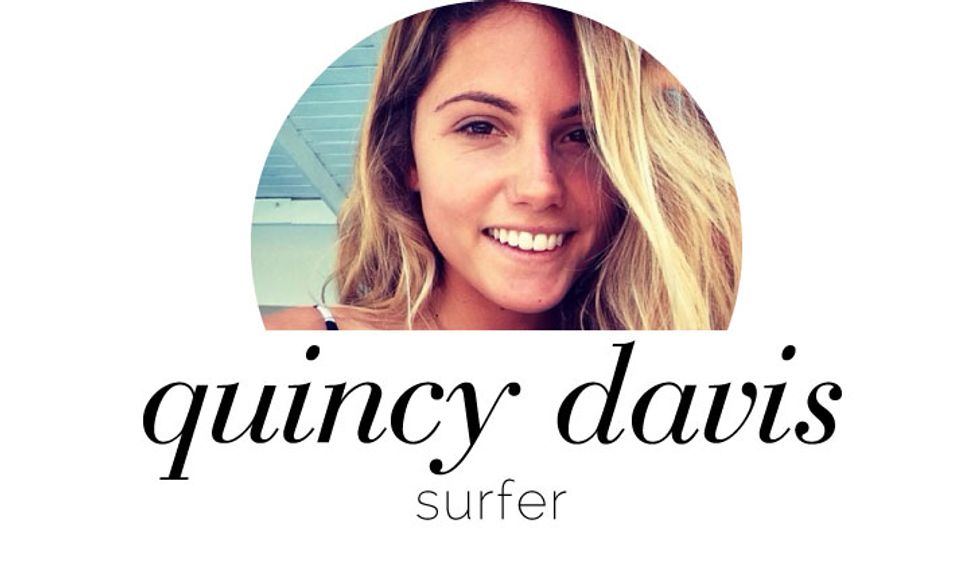 Ditch Plains, Montauk
"Ditch Plains is my one of my favorite spots; you can drive right down on to the sand. It's a beach break with a few fun little peaks but I definitely like surfing here before or after the crowded season.
Terrace is one of the town beaches I grew up surfing at—it's more of a local spot. When the sandbar is doing its thing it's one of my favorite waves because it has a fun peak with rights and lefts. I spent pretty much my whole childhood hanging out on this beach surfing all day."
Trailer Park, Montauk
"This is a rock bottom wave, usually a longboard wave, but when it has some more size it's super fun. The wave is a bit softer than the usual beach breaks I'm at and when good you can do five or six turns on the lefts because its far out from shore.
When the forecast gets a bit bigger I sneak off to some secret places—they need to stay secret as my friends at home would be bummed if I named!"
Long Beach, Long Island
"There aren't any jetties out in Montauk so it's fun to go up and get some waves in Long Beach. During the Quiksilver Pro a few years back I surfed another wave separate from the competition area. It was pretty perfect conditions that day: a bit of overhead, glassy and a barreling beach break. I loved it.
I surf around the world but I love surfing in New York because it's my home. Nothing's better than getting good waves with your closest friends and family!"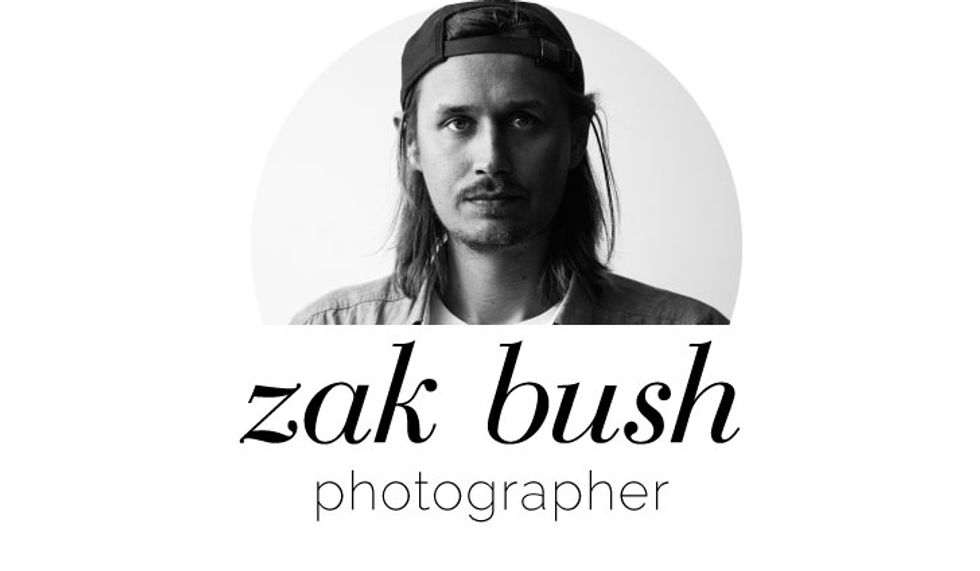 Rockaway, Queens
"A short ride on the A Train can get you to the beach at Rockaway in just 45 minutes from Lower Manhattan. If you wake up early on a weekday morning you can get to the beach for sunrise. Fast, short, left-hand waves break off jetties here. After catching a few waves, you can make it back to the city for a full work day."
Ditch Plains, Montauk
"For fun longboard waves or a weekend getaway, Ditch is it. Soft mellow lines seem to be available for the taking most days of the summer no matter how small the swell. Try to plan your trip out East accordingly: without traffic, the drive can be as short at two and a half hours. But, if you're thinking about leaving on a Friday afternoon plan for four."
Belmar, New Jersey
"Taking a road trip an hour south to New Jersey's Belmar can always make for a fun beach day. Its fast and steep right hand waves are perfect for riding a short board and for high performance surfing when the waves get a little bigger."