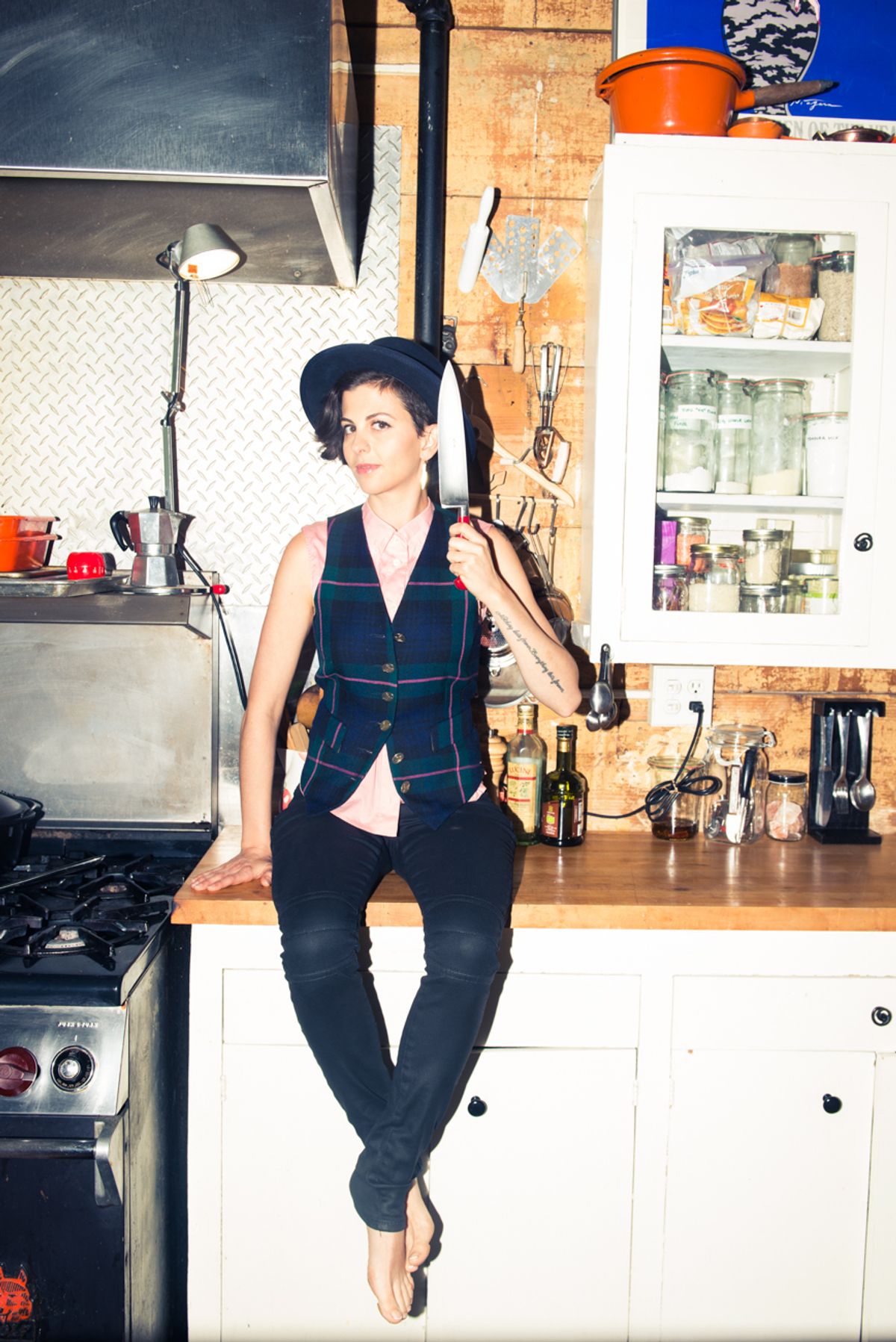 Closet
Chef. Los Angeles
Stephanie Mark
From the
Balmain
-filled closets to the
St. Barths villas
, we've more than alluded to the fact that we've privy to more than our fair share of pinch yourself moments here at The Cov—if you've been reading along, it's kind of in line with the whole fantasy life we seem to have a habit of ending up in. (Trust us, we're more than grateful.) But there have been equally surreal moments that no amount of  credit card swiping or island-hopping will get us—take walking into the Los Angeles home (or more specifically, kitchen) of Nina Clemente, for instance.
First thing to note: virtually the moment we crossed the threshold, our mouths pretty much started watering
—no joke
. After all, nothing
quite
welcomes you into a space like the scent of freshly baked cookies. Make that freshly baked cookies whipped up by a world-reknowned chef. In case you didn't know, the Nina Clemente in question is a chef and caterer of, well, the highest (and we do mean the highest) degree—and now she's taken the culinary reins at The Standard Hollywood as the hotel's executive chef. So like, next time you take a dip into their hand-cut, non-GMO russet fries, think of Clemente (we were quick to learn that GMO-free foods are kind of her calling card—we think the farmer's market faithful among you will probably agree).
Second thing: a quick scan of her living space brought us face-to-pop-art-rendered-face with not one, but, well, many, many, many masterpieces—and by masterpieces we mean the works of art you might see replicated on
Urban Outfitter posters
and
iPhone cases
. Except that she has the originals, casually hanging next to her admittedly impressive collections of pots and herbs. Wondering why Clemente's last name sounds somewhat, um, familiar (and if you're not, consider yourself obligated to get to some art world Googling ASAP)? It's because she's the daughter of the hugely influential artist, Francesco Clemente, and his costume designer wife, Alba. When she says plating is important to her (a.k.a. the visual component of laying out a meal for presentation, for those of us less gastronomically inclined), we kind of get where it all comes from. And as for all of those totally-NBD Keith Haring originals? He was one of her best friends as a kid—yes, she is 
the
 Nina in his book 
Nina's Book of Little Things
. He first made it as a gift for her seventh birthday. And that's saying nothing of her collection of
Manolo pumps
(she prefers to cook in heels) and her
Robert Lee Morris jewelry
-inspired, Mark Mahoney-designed "chef angel wings" tattoo. Oh, or the supermodel she calls her godmother—that would be none other than Lauren Hutton. We said it was surreal, right?
See more of Nina's envy-inducing West Hollywood kitchen over at Paper Mag.