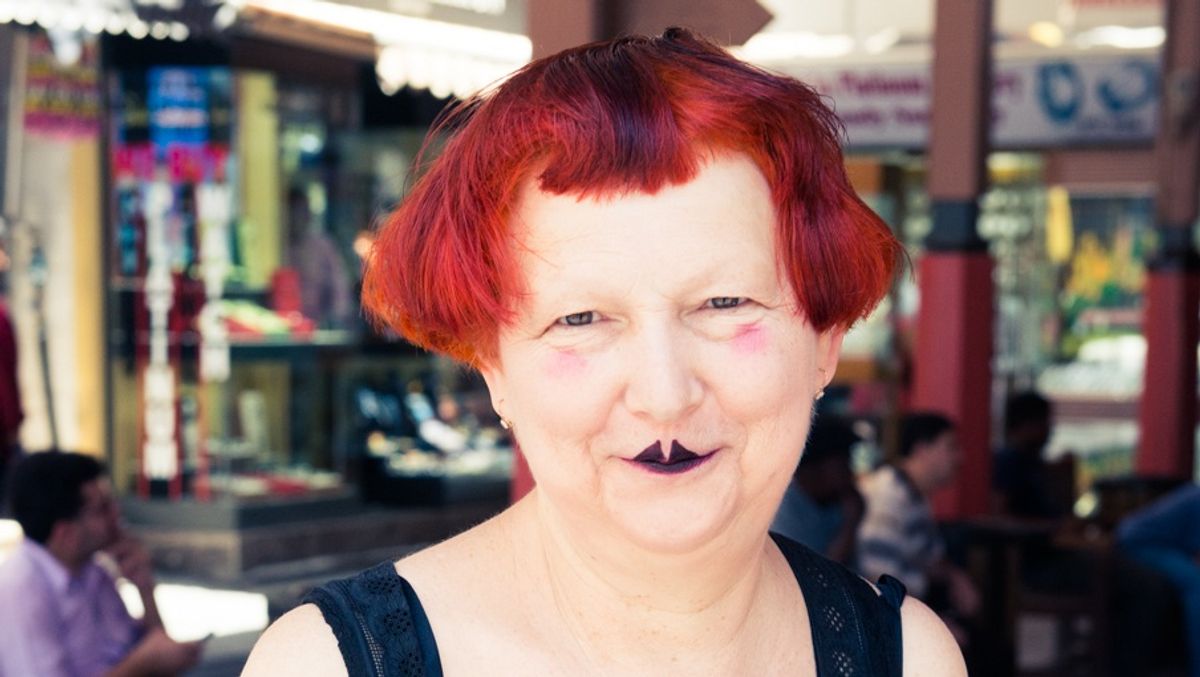 Living
A day shopping with the legendary fashion writer & Vogue.com editor.
While abroad, we swear that we aim to wholly immerse ourselves in the culture of wherever we happen to find ourselves upon touching down on the tarmac. Shouting 'Na zdorovye' as we down
Russian's finest (and our favorite), ahem, export in St. Petersburg? Done. Daily Urth Caffe runs and driving with the top down in Los Angeles? There are worse things. Donning a wardrobe of Spring Breakers neon (and Laure Heriard Dubreuil-approved Céline) in Miami? Sigh, but, like, this is the last time, okay?

---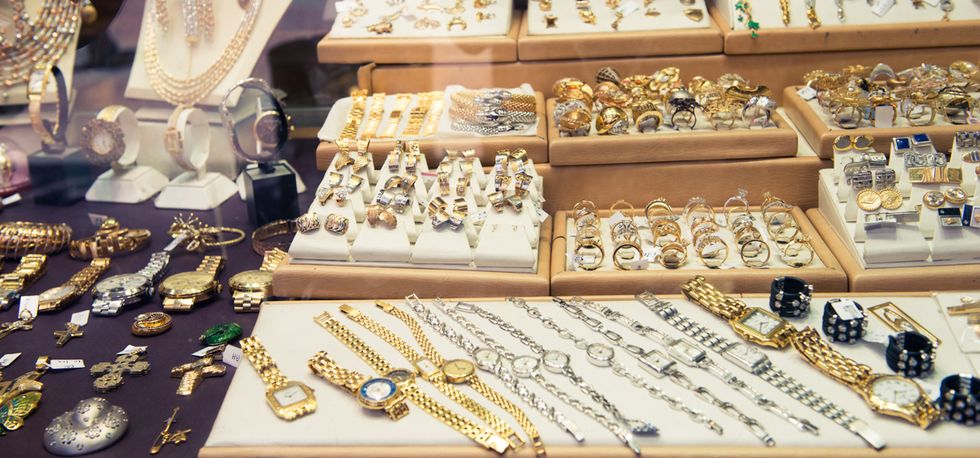 And while shopping might be a preferred past time the world over, during our travels, we've learned that there are some serious, seasoned shoppers that make even our habits look infinitesimally minor in comparison. There's
Lucky Magazine's Eva Chen, for one
(just take five to lurk her Instagram or her round-up of hidden treasures for further proof); but when it comes to throwing down serious skills on an international scale, leave it to none other than Lynn Yaeger to l
eave us in the Dubaian gold dust
. No, but seriously: what better place to spend a day in Dubai than with the storied editor than the Gold Souk?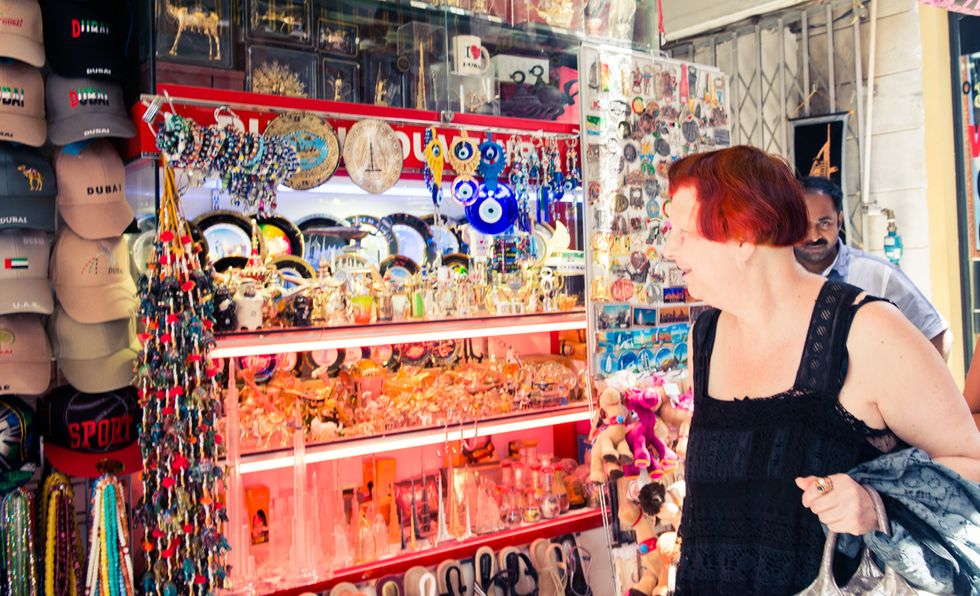 Here's a little perfunctory primer: the Souk is home to over 300 retailers who all deal in, well, gold. And silver. Oh, and diamonds and platinum. We weren't kidding
when we emphasized that Dubai kind of takes the proverbial cake in the excess department
, guys—it is called the City of Gold for a reason. Oh, and as for Yaeger? For those somehow in the dark, the veteran fashion writer is an institution of sorts—who, after 30 years at the
Village Voice
, is a contributing editor at Vogue.com. And yes, the angular Clara Bow lips, tiny circles of rouge and uniform of archival
Comme des Garçons
are constants.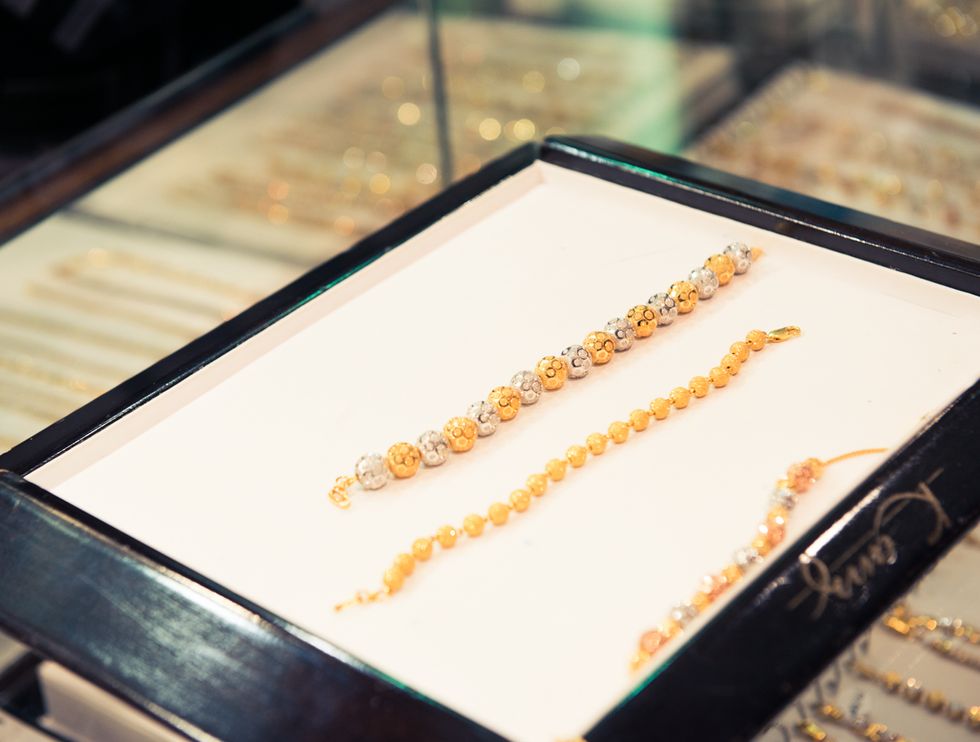 Leave it to Yaeger to be the contemplative, anti-impulse shopper to end all anti-impulse shoppers. Let us put it into perspective for you: after an initial trip to the Souk on her first day in Dubai and making mental notes of her favorite pieces, Yaeger went back the following day to haggle with the shopkeeper—and this all before making her final purchase with us (and our pals at
Front Row Mode
) on a third trip. Lesson learned: f you're going to bring anyone to the Souk with you, Yaeger is your dream shopping buddy. And it's not just her studied, slow-and-steady-wins-the-most-
Instagram-worthy
-find approach to shopping. The writer also possesses this particular brand of eagle-eyed precision that allowed her to walk out with two of the best pieces in the entire place: a ladybug charm and intricate, gilded chain. There's another check off that old bucket list.