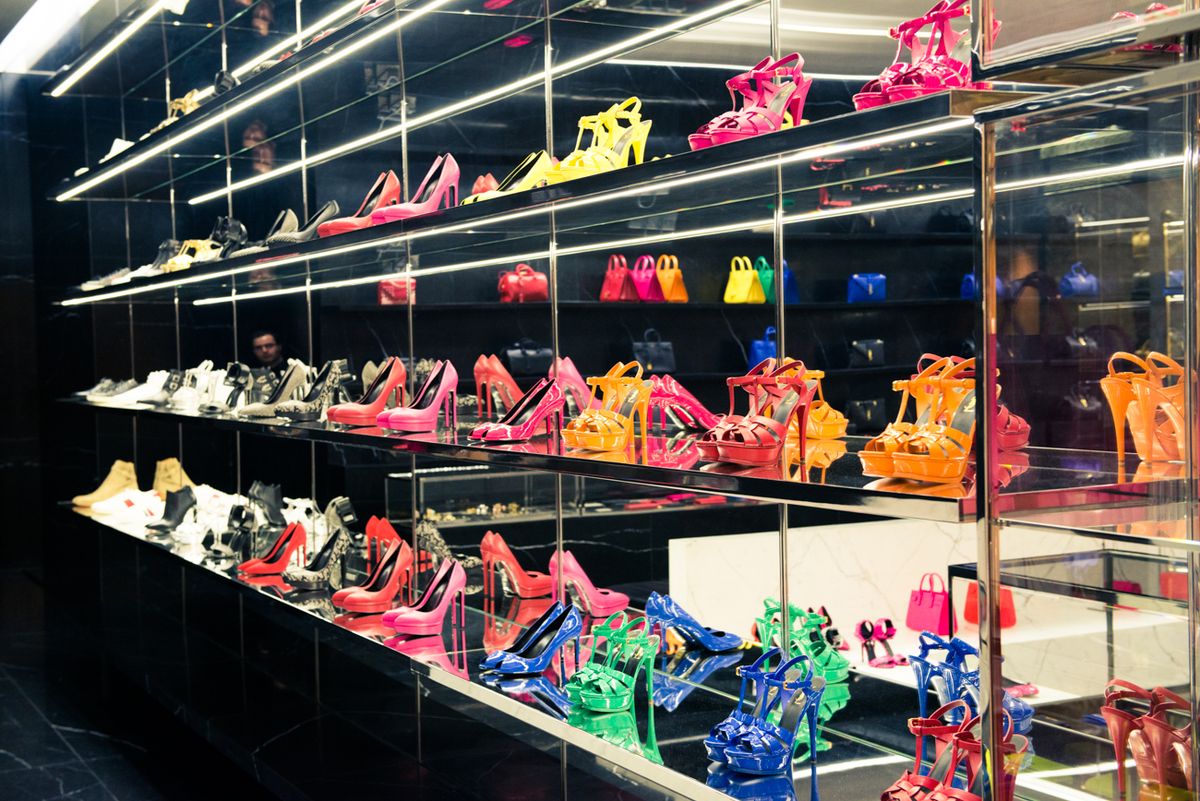 Living
Because Instagram doesn't quite do it justice (no, seriously).
If there's one thing that we lament in the post-Internet age of all-things-Instagram, it's the loss of the photo album. Okay, maybe we also miss being able to come home and make a simple, less-than-aesthetically-pleasing sandwich without feeling obliged to plate the damn thing like we're dining at Noma. Or go to the gym in, you know, actual ratty sweatpants and a mothball-eaten concert tee rather than immaculate-Nike everything.
Digressions aside, we really do miss the obligatory tactile photo album that came with each and every trip we took—even if it was only to the dentist. (Thanks, Mom!) And so to commemorate our trip to Dubai, we decided to the next best thing and document the highlights here. Oh, and here. You know, the important stuff—like when we swung by what could very well be the world's biggest shoe store. Say cheese!
---

How to best describe S*uce? Well, it's kind of like the Colette of the UAE. Picture quirky, offbeat tchotckes and accessories, ranging from everything from bejeweled clutches in the shape of a Fanta can to Bambi figurines and ball caps with plush dinosaurs on the brim. That, and, as the brainchild of
Zayan Ghandour
, the boutiques also carry a healthy helping of
Isabel Marant
,
Shourouk
,
Mawi
,
Isa Arfen
,
Sacai
and
Ek Thongprasert
—otherwise known as everything we want to wear right now. Oh, and if you're really in a "surprise me!" mood they have a vending machine for presents, which, yes, needs to be seen to be believed.

You know how we've said that Dubai is sort of like an adult playground, only without all of the things that make Vegas, well, Vegas? This is exactly what we had in mind with that comparison. After all, nothing really says surreal like skiing inside one of the world's largest shopping malls. And yes, there was real-live, man-made snow involved.

What happens when you let us loose in one of the world's biggest shopping malls? Lets just say our credit cards have all but joined the witness protection program. We blame our pals at
Front Row Mode
, BTW.

It just never gets old, you guys.

No, but seriously. Just under one-hundred-effing thousand square feet of just. shoes. We're talking Saint Laurent, CHANEL, Valentino, Jimmy Choo, Louboutin—is it bad that we've pretty much never felt so much love in our lifetime? Oh, and this was at the height of pre-sale season. Smelling salts were needed.


While the CN Tower might be the pride of our home and native land, we'll get real and admit that it pales in comparison to the Burj Khalifa, which is both terrifyingly tall and entirely breathtaking all at once. And yes, we may rewarded ourselves for keeping our composure after flying up to the observation deck via elevator by taking another browse through Level.