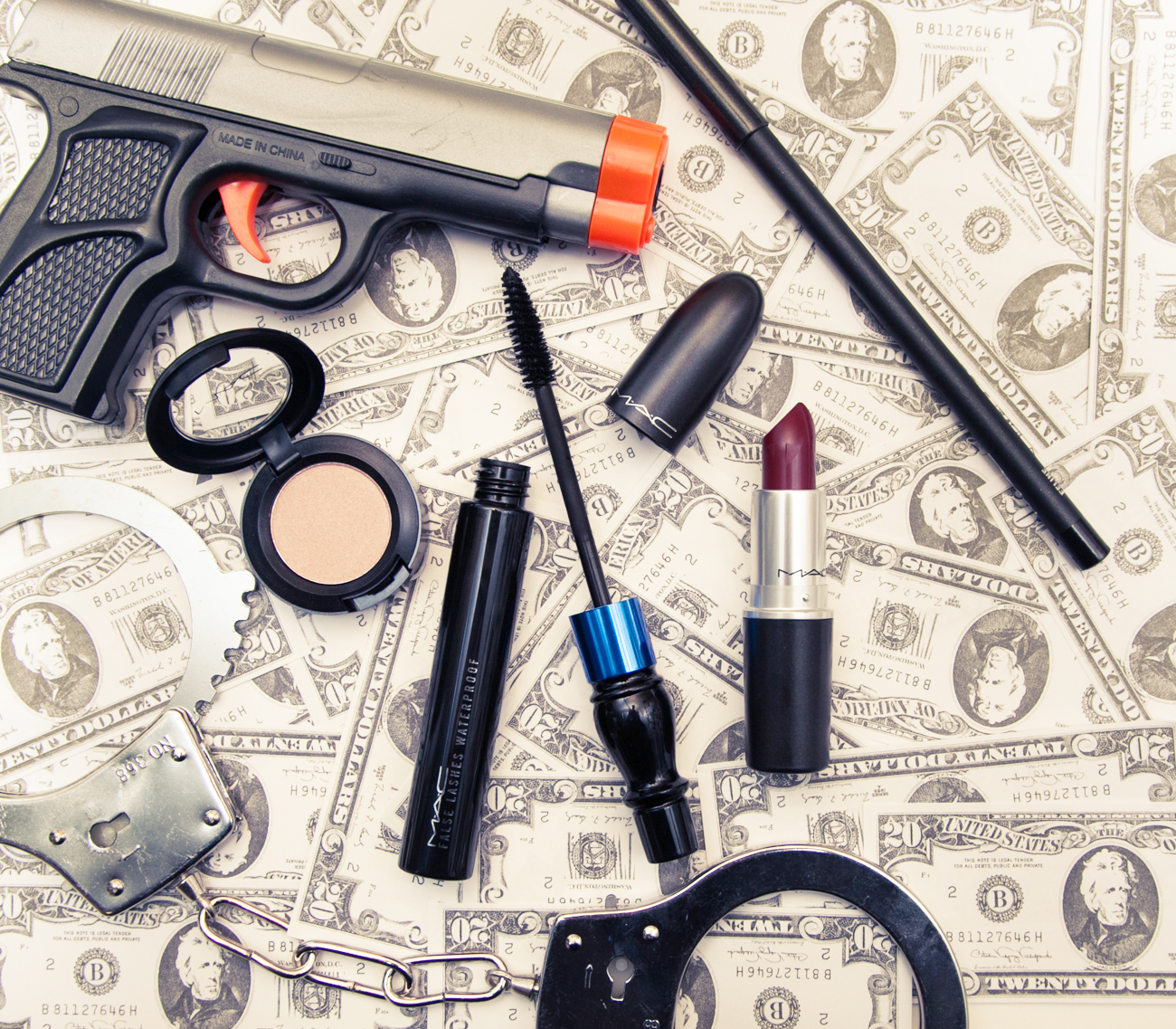 On the Run, 'Yoncé Style
Make-up artist (and longtime 'Yoncé collaborator) Francesca Tolot breaks down Bey's look, frame by frame.
Oh, Beyoncé.
Girl really has a knack for suddenly dropping earth-shattering news and calling 'shotgun' on everything from hours of our free time (December 13th, 2013, a.k.a. Bey Day: never forget, you guys) to our paychecks (you know, like that time she announced that the entire Knowles-Carter clan would be going on a summer-long tour), doesn't she? Or that time we were attempting to have a nice, uneventful weekend when Instagram was suddenly bombarded with hordes of our favorite makeup artists, stylists and general civilians sharing stills from the trailer to the aforementioned tour. Which then, as these things tend to do, devolved into us hounding make-up artist Francesca Tolot, the creative genius behind not only 'Yoncé's looks in the Drunk in Love, Partition and Haunted videos, but the myriad looks we see Bey in for a split-second throughout the 'On the Run' trailer, too.
Tolot (who also moonlights as Beauty Director for Line Magazine) was kind enough to not only walk us through each and every look we get a peek of Bey in the trailer's three-minute-and-forty-four-second run time, but also her collaborations with Beyoncé so far, nailing the 'trashy '80s' look and ahem, getting into character.
On counting Beyoncé among her collaborators (no big deal, right?)…
"It's always wonderful working on creative projects with Beyoncé. We've collaborated for over a decade. I think at this point were going on... 37 videos?"
On referencing iconic gangster flicks (Faye Dunaway, we're looking at you, girl)…
"We obviously had several characters in mind when approaching the makeup for these videos. The only specific request that was made was from the director Melina in that she wanted the look to be a little bit "'80s trashy" for part of the video.
On collaborating with the rest of #TheBeygency…
"I most definitely work very closely with the stylist and wardrobe team to execute multiple looks, not just on this video but also in every project! Firstly, we go through the clothing options and decide on the exact wardrobe for the scene, then we make sure the hairstyle and the makeup compliment each other and complete [one another]."
On her 'go-to' products on set and favorite look…
"M.A.C. 'False Lash' Waterproof Mascara is perfect [for the] heat in the desert where we were filming and she was running around. My favorite look was the pool scene, because [we] showcased her beauty in totality, is natural glowy skin, and it gave the sense of pureness amongst the material meaning of money."
'On the Run', Look-by-Look
"In all actuality, this is the same makeup as the 'line-up' scene towards the end of the video but because [of] the different lighting, this appears to be dramatic and different. People don't realize that lighting changes everything; the same makeup can look completely different."
"This is the perfect example of the '80s trashy, flashy, and colorful [look] that I had so much fun with! And as you can see, it makes sense with the colorful wardrobe. The inspiration was [much] different than [our] 'Blow' video, which was more refined '70s and elegant. Some products I used were M.A.C.'s 'Feline' eyeliner, which I applied on the top and bottom of the lash line. Secondly, I blended a black eyeshadow, M.A.C.'s Nehru, into the eye. This creates a more intense look. Lastly, I used M.A.C.'s Parfait Amour, [which] has a purple tone, and I applied it all over the eye. This created the perfect contrast with the wardrobe and red lipgloss, [which was] NARS' Larger Than Life in Color 413."