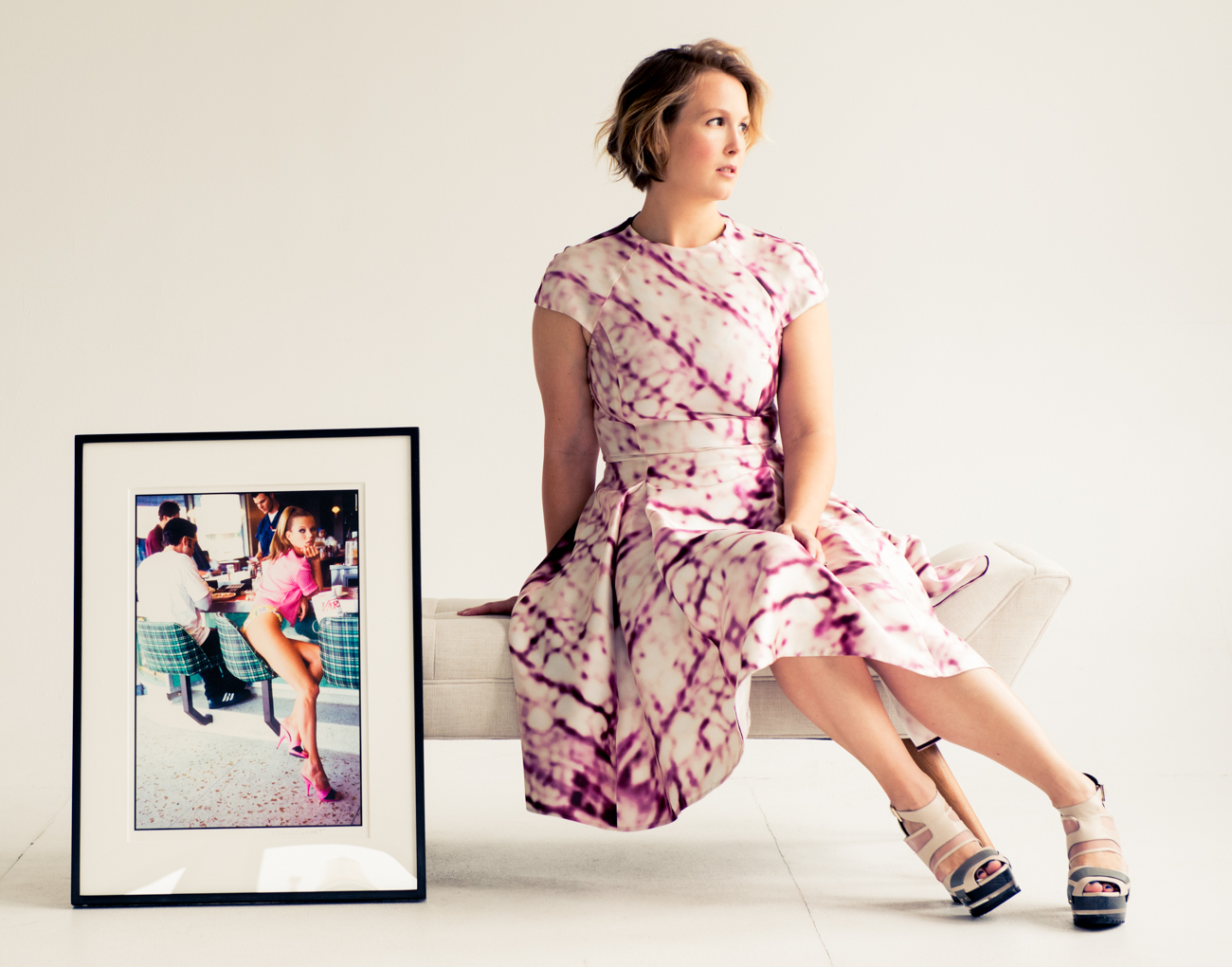 An Afternoon with Sophie Elgort
A day in the life of Sophie Elgort—from gallery-hopping in Chelsea to catching up with her designer pal Hanako Maeda. Tough life, right?
For a second, lets all just mentally file away the fact that a New York City postal code is so often accompanied by a handful of, well, less than ideal conditions. You know, from the confusing cultural fads you feel strangely compelled to take part in and document (yes, we're talking about our SoulCycle and juice cleanse-stagrams) to the fact that the rent's so obscenely high you laughed in the face of that skeezy Craigslist landlord. Oh, and that's to say nothing of the proverbial obstacle course that is dating in Manhattan.
All first world problems aside, there's nothing that quite renews one's perspective of the city—even that of the most jaded New Yorker—quite like seeing the city through the eyes of someone else. Cue our afternoon with Sophie Elgort, fashion photographer. Maybe it's something about seeing things through the eyes of someone whose own viewpoint has been shaped by putting in serious time behind a camera lens (did we mention that famed photog Arthur Elgort is her dad?), but something about our day out with Elgort did wonders for remembering why we fell in love with the city in the first place. Cue cheesy Pinterest board laden with Jay Z and Frank Sinatra quotes riiight about now.
Following an idyllic stroll along the High Line (picturesque cherry blossoms et al) and some Bowery-Houston mural admiration, we took a detour to stop by the design studio of Elgort's bestie, ADEAM designer Hanako Maeda, before continuing our jaunt around the city. As Elgort played a little game of dress-up, the two discussed everything from wedding plans (the designer is the one behind 'the dress' for Elgort's upcoming nuptials) to upcoming projects. And as an added plus (you know how we like a good dress-up sesh), we got to snap Elgort in one of ADEAM's painterly watercolor frocks, sitting pretty next to to a decidedly '90s portrait of a long-legged, lithe Kate Moss at a diner, lensed by, you guessed it, Arthur Elgort. And, major mood board aficionados ourselves, we couldn't help but marvel at Maeda's expertly-curated collage complete with larger-than-life prints of favorite editorials and recent press clippings.
Our day trip wasn't really complete, though, without swinging by the Hôtel Americano in Chelsea (just steps from Maeda's studio) for (what else?) a green juice and some coconut water. (Didn't we say those food fads will get you every time?) We watched as Elgort and Maeda sipped and chatted and suddenly, the whole eighty-dollars-disappearing-into-thin-air-at-yoga-yesterday thing dissipated from our minds. See what we mean about a fresh perspective?