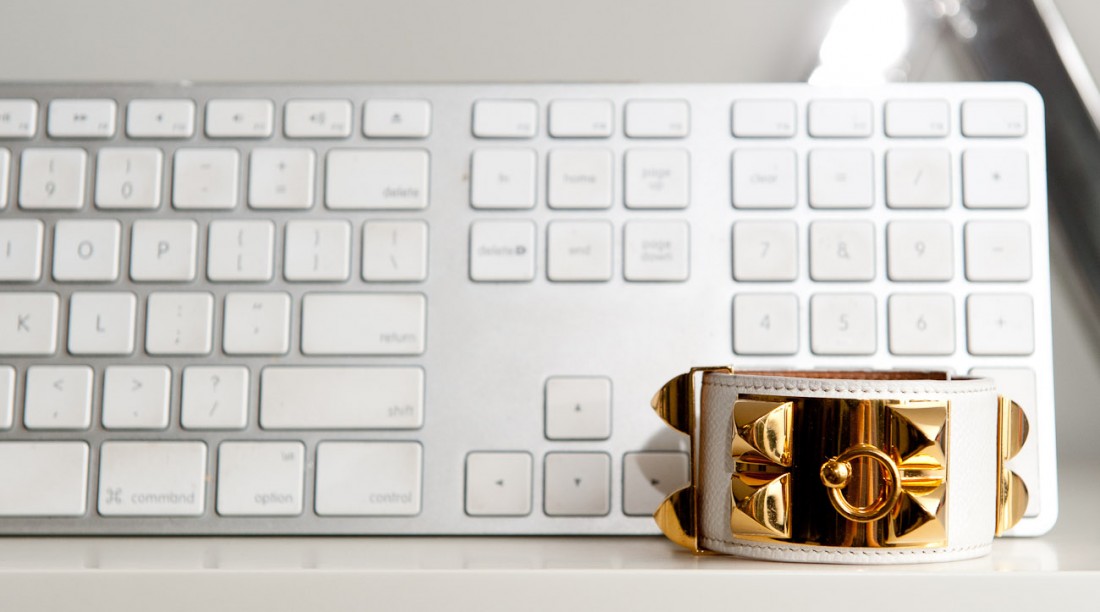 #GirlBoss: Career Advice That Actually Matters
Get out that notebook, kids: words of wisdom from Bobbi Brown, Robbie Myers, Sally Singer & more.
What can we say? Nothing inspires us like a woman in charge. We like to think that as much as we revel in the material trappings of success (we mean, a post-promotion trophy bag is the best excuse for a Saint Laurent Sac du Jour anyway, right?), what we really love to celebrate is women doing it for themselves (evidenced in past Covs Lisa Eldridge, Rachel Zoe, Brooke Wall...pretty much, ahem, everyone. Just take a look through the archives). In the words of Michelle, Kelly and Beyonce, "The shoes on my feet/I bought it. The clothes I'm wearing/I bought it." Throw your hands up at us, you know?
And so in honor of the release of Sophia Amoruso's #GIRLBOSS and yet another inspirational tale of a woman working way more than the required 9 to 5 (cue the Dolly Parton), we've asked some similarly bossy (yeah, we said it, Sheryl Sandberg) women for their words of advice. Think of these pearls of wisdom as your virtual fashion industry guidance counselor hour, because really, who rules the world better than the likes of Robbie Myers and Bobbi Brown? After all, you can never know enough when it comes to making it. Take this and run with it.
Best advice given to her:
"The best advice I have received is simple, but so true. It is, 'Do things to impress your readers, not your colleagues," which was said to me by Jean-Louis Ginibre."
Her best advice to pass on:
"The advice I would give to someone looking to get into the publishing industry is: Read everything you can get your hands on and have a point of view on all of it. Curiosity, enthusiasm, and motivation count for a lot."
Her best advice to pass on:
"My advice is to work hard, love what you do and don't have an attitude."
Her best advice to pass on:
"My advice to anyone looking to make it in fashion is do you research, get in there and study! If you love Camilla Nickerson, you can learn about Camilla Nickerson! Obviously do your best to get an internship, network, and when you have that internship, do your job, and do ten other jobs. Don't focus on, 'Oh, here I am interning at Teen Vogue, I have to meet Amy!' Impress the people around you, and then word will get out that there's a great intern that's amazing."
"Immerse yourself. It's so much easier now than it used to be—everything's so much more accessible. Because of the Internet, because of social media, you can get so much more information. If you want to be a stylist, you should be looking at the names of all the stylists, in all of the magazines, internationally, looking at their work, looking at their portfolios, their Instagram. Take someone like Carlyne Cerf on Instagram—it's revolutionary!"
Best advice given to her:
"My dad told me that it was really important to always do the best job, even if what you're doing is mundane and boring; if you're the absolute best at it, you will be interesting. I would think about that when I was assisting for seven years or so. It's easy to get bored or over eager for a promotion, but if you can really concentrate on doing a good job, it will pay off."
Her best advice to pass on:
"People who want to get into fashion should make sure that they have a broad education, not just fashion. Art, architecture, design, literature... you need to know more than just what the Givenchy show looks like."
Her best advice to pass on:
"Best advice: It's not personal. And know yourself – I know very soon, when I meet a young one, whether they have the DNA for this business."
"Delusions of grandeur and a smile, I like to say [is how I got into the fashion industry]. Or, that old chestnut, interning – which we call "work experience" in my country, because we're creative like that. I work experienced my tail off. Did the requisite Aussie move to London and took myself to the Paris shows for a magazine at home. I didn't know a soul – I talked to no one but waiters for a week. Still talk a lot to waiters."
"[I'd never be caught] behaving like the clichéd idea of a fashion person. People who do, I call 'BFMs' (Bad Fashion Movies)."
Her best advice to pass on:
"Many years ago when I was training to become an editor at Gourmet magazine, the features director at the time, walked me through a story I had just edited and asked me to show her, edit by edit, if I was making the story "better" or just "different." It was a revelation. I realized my role as a leader and an editor was to help others to discover and develop their voice and purpose in a feature, not necessarily project my own voice and ideas into everything. That same advice informs what I do today at Refinery29 on a MUCH larger scale...guiding our talent to cultivate their own voices and find their own unique way to connect and engage with readers."
Her best advice to pass on:
"I can't give advice except know who you are and what you have to say."
Best advice given to her:
"This was not given to me directly, but I think about it all the time. Domenico de Sole [Chairman of Tom Ford and former CEO of Gucci Group] said this and refers to this idea often. Having worked for Gucci when he was there and for years afterwards, I am obsessed with his advice, as he is obviously very wise and built a wildly successful company with the most wonderful corporate culture. When asked his definition of style, he responded 'The only thing that counts is a very strong, precise, distinct and consistent aesthetic'. I take that very seriously when considering Edie Parker and growth."
Her best advice to pass on:
"As for my own advice, I like, 'Choose a job you love, and you will never have to work a day in your life'. It's a great idea. Confucius was obviously wise."
Best advice given to her:
"The hardest moments are the quiet ones, when you get home from three months of traveling or a major rewardStyle-hosted event and realize that your house is a mess, your drivers license is three-years expired and you have not finished planning your wedding, on your wedding week."
As Baxter (now my husband and confidant) says, "We are on a rocket ship. rewardStyle is a once-in-a-lifetime opportunity and we have to buckle down and commit to the ride."
Her best advice to pass on:
"For a blogger who is looking to turn their site into a true revenue-generating business, they should first commit to that goal. Successful bloggers are committed in every sense: they invest in the design and infrastructure of their site and in their photography tools. You must also have clear boundaries for your content—topics, minimum quality and consistency.
Do not get frustrated if you do not become a highly-successful blogger in a few months, or even a year. Respect in the industry requires longevity and consistency, proving that you are serious about establishing a blogging history."
Best advice given to her:
"My mother always said to be nice because you never know what someone else is going through. She said that hard work and niceness always come back."
Advice to pass on:
"You need a unique idea, you need to be passionate, and you have to be willing to work hard. And most importantly, you need to trust and follow your gut."
Best advice given to her:
"Step gently on the heads of people while you're going up because you have to step on the same ones coming back down."
Her best advice to pass on:
"Do your research and find a great agency with a solid team and be ready to roll up your sleeves and learn as much as you can from successful people—it can be a very rewarding career path."