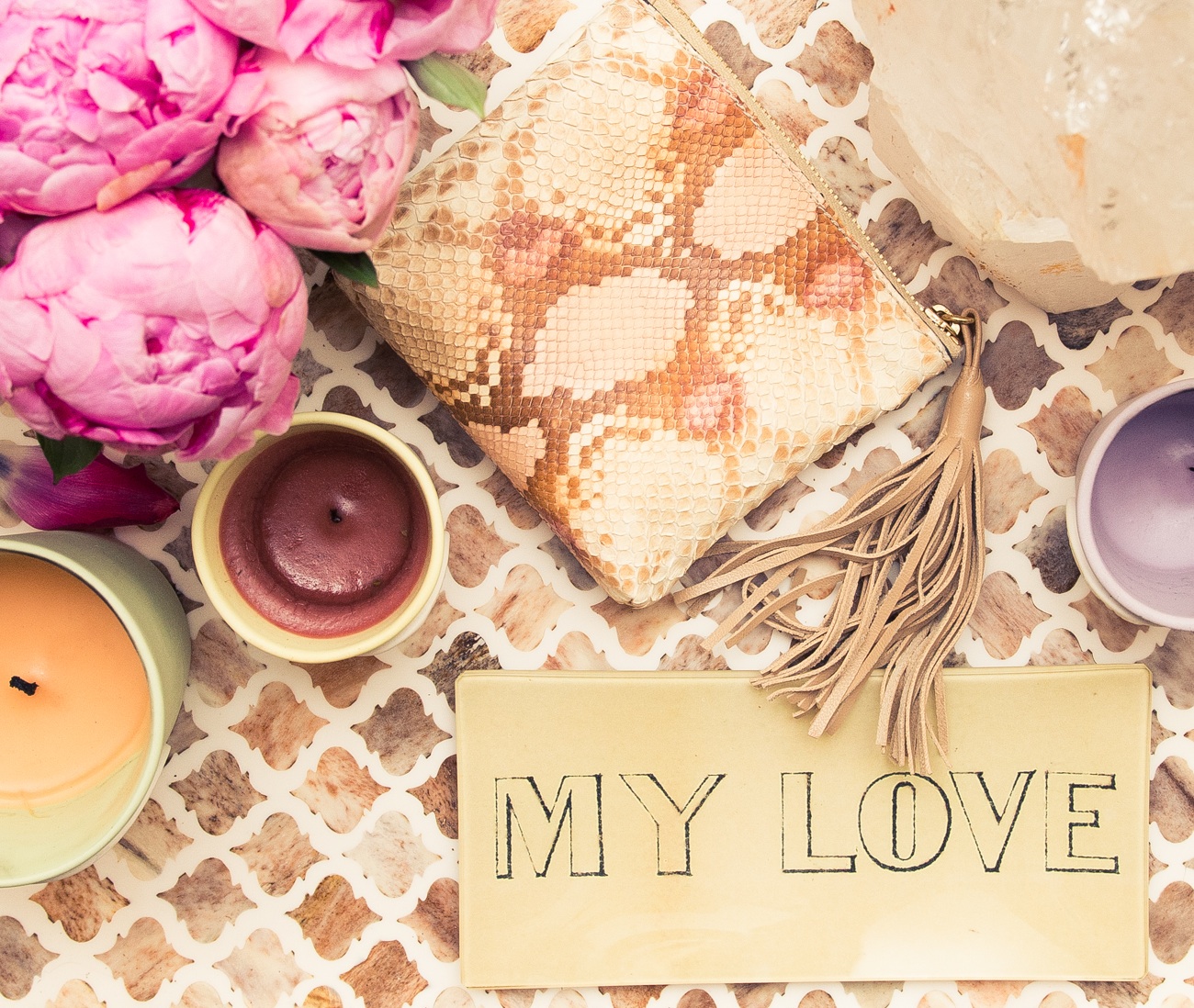 Mom's Most Coveted
Because even the most trying maternal types deserve a little somethin' somethin'.
We've come to our own conclusions about Mother's Day here at The Cov: it's really just a great excuse to shower our mother figures with presents and praise. That said, why stop at a day? After all, Mother's Days may come and go, but a good CHANEL Boy bag (wrapped up in one of those signature glossy black and white boxes, of course) is forever, right?
With that in mind, we're presenting The Coveteur's gift guide for mom's of (literally) all stripes—to be used in a last minute pinch for this Sunday's festivities (should you be really desperate, we're partial to an extravagant breakfast in bed ourselves, complete with Belgian waffles and a Bellini, bien sûr), but also to be referenced should there ever be the need for a quick "I'm so sorry for forgetting your birthday" present or a "thanks for the rent loan" gift. Or, if we're not being quite so cynical, for when you're really just feeling the love (like on her actual calendar birthday or something). And so because no mom is quite the same (yet can still be summed up to some extent in five personality types), we've assembled a little guide for the favorite (and sometimes not-so-favorite) women in our lives.
She's the one who needs that little extra bit of pampering and attention—you know, on an everyday basis. She likes things just the way she likes them: her shoes shelved lowest to highest (but let's be real, they're all high), her pencil skirts perfectly pressed and her Chardonnay delivered straight from a single vineyard in Napa (don't even try to serve her an imitator—she'll know). This mom is the ultimate perfectionist (i.e. not so afraid of a little nip or tuck when it's called for), so don't go easy when it comes to skincare prezzies (she empties these containers on a regular basis). And let's be real, a little La Mer top-up never hurt anyone.
Okay, so perhaps her heart is blacker than most. But even if you find the whole familial intrusion thing hard to stomach, these relationships can come in handy, especially when the time comes that you're on the receiving end—then, she'll owe you big-time. Our gifting strategy is to keep it metaphorical: Spanx (so thoughtful of us to want her to dress in a way that flatters her shape!) and a fancy anti-aging cream (it's the fountain of youth despite deep frown lines, we swear).
It's annoying enough that she would rather hang out with your friends than her own and gets all Amy-Poehler-in-Mean-Girls "don't forget a condom, kids!" around your boyfriend, but you might as well spoil her with some of the—let's just call it youthful—clothing she'd otherwise be pillaging your closet for. We mean, we can't blame the woman when our wardrobe is just so, ahem, perfect. (And may we gently suggest steering clear of the crop tops.)
So sometimes her incessant checking-up-on-you phone calls get to be a little bit much. We mean, three times a day? Really? And you occasionally (but only occasionally) really don't feel like that extra helping of dessert. But guys, no one knows and cares for you quite like her. We mean, she's your cook, chauffeur and cleaner all rolled into one! And given that she's the type who would never buy it for herself, she deserves a little cashmere and Diptyque. Oh, and than some baking materials to prepare your next dessert, of course.
Maybe sometimes it feels like her social calendar is fuller than yours is (okay, maybe it's all the time). Maybe she has enough charity circuit-friend drama to star in her own Real Housewives franchise. Then again, mom knows a real pearl on-sight and exactly when it's appropriate to wear florals vs. polka dots. And while she's not much of a rule breaker (that whole no white after labor thing is faithfully followed), she will go for little snick of vodka with her lunchtime orange juice on occasion. Or all the time. But then again, she deserves it.