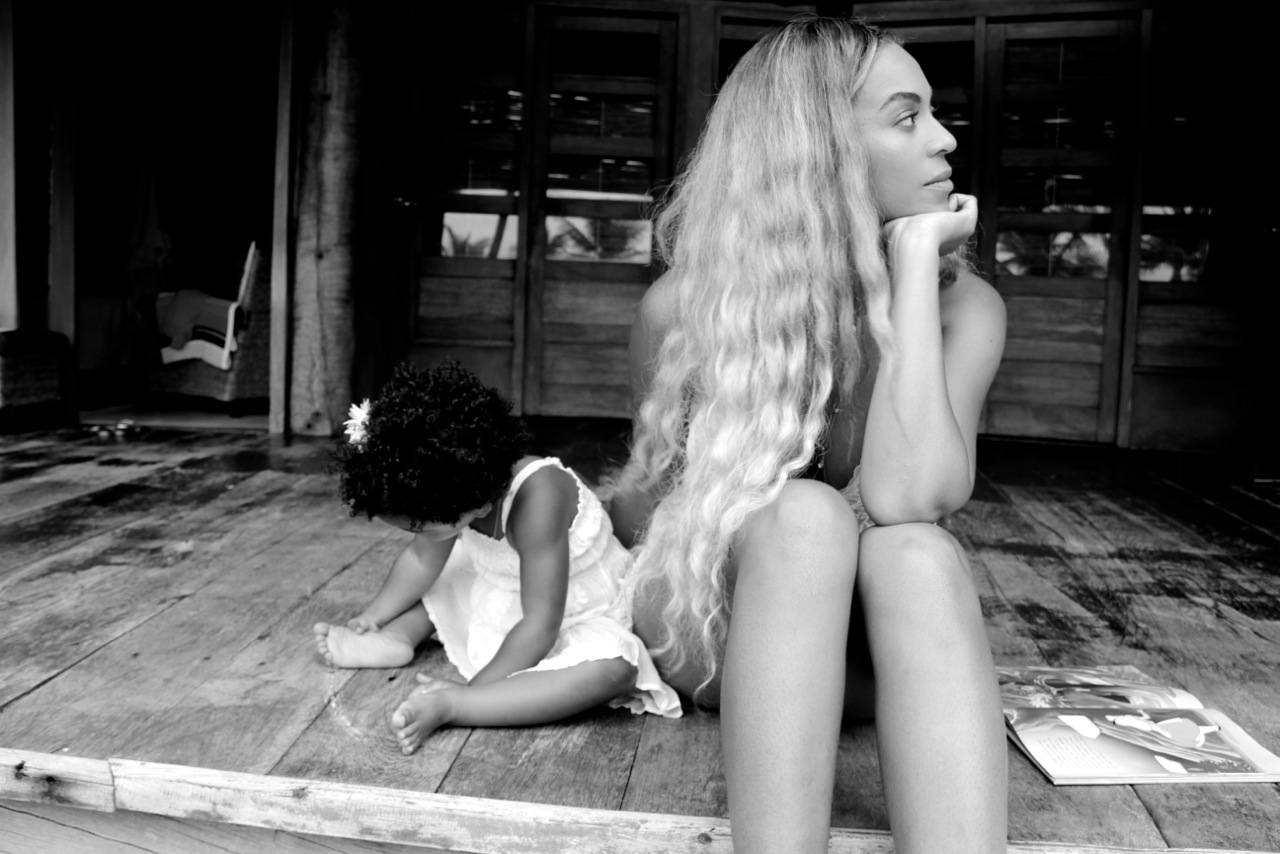 Happy Mother's Day!
From Beyoncé & Solange, Carine & Julia, Jane Birkin & more.
She invites you as her date to the Met Ball—even with the new A-list-only exclusivity clause (not that you're not already A-list-by-association). She welcomes you with zigzag-printed open arms to co-head your family's eponymous brand. She helps clean up after your baby after she pees on your famous-is-an-understatement fiancé during your Annie Leibovitz-for-Vogue photo shoot.
Okay, so none of our mothers ever did any of the above. But that's just a small sampling of days-in-the-life for Fashion Moms (yes, it's now a proper noun)—that rare breed whose maternal instincts are equal parts PediaSure and CHANEL couture.
Fortunately for family dynamics, history (okay, Instagram) shows that Fashion Moms tend to produce equally enterprising offspring. Case in point: Best Dressed List hall-of-famer Amanda Harlech (hailing from the Houses of Lagerfeld and Galliano) and her spitting image, Tallulah. If it weren't for the matching surnames, you'd think they were just your run-of-the-mill BFFs, hanging out doing fashion-y things and tagging each other in adorable videos frolicking with horses. (Such are the mysteries of the Fashion Mom—expiry date-absent coolness and a seemingly comprehensive understanding of social media.)
Some of the best perks of having a Fashion Mom—you know, besides unconditional love and all that? Their closets (full of time-capsule treasures) and their address books (full of industry connections)—both of which they totally share; these aren't Fashion Siblings we're talking about here.  Take Zoe Kravitz, who regularly raids mom Lisa Bonet's closet—and once even accidentally bought pieces Bonet had donated to a thrift store. Or intergenerational American beauties Mariel, Langley and Dree Hemingway, whose mother-daughter portrait was snapped by Terry Richardson (to put it into perspective, ours was captured by iPhone on Tripod).
And just a heads up for those of you considering marrying into a Fashion Fam, breaking into these tight-knit units ain't easy. When romance regent Danielle Steel's daughter Vanessa Traina got engaged, the first thing she warned her then-boyfriend was that he better have gotten the go-ahead from Mom and her four sisters. Luckily, he'd thought ahead—cue star-sprinkled wedding, custom Givenchy dress, and fairy-tale setting at Steel's not-so-humble Pacific Heights abode. #ThanksFashionMom.
We thought we'd round up a few of our favorite Fashion Moms and their daughters in honor of impending Mother's Day.
P.S. Call your mom.