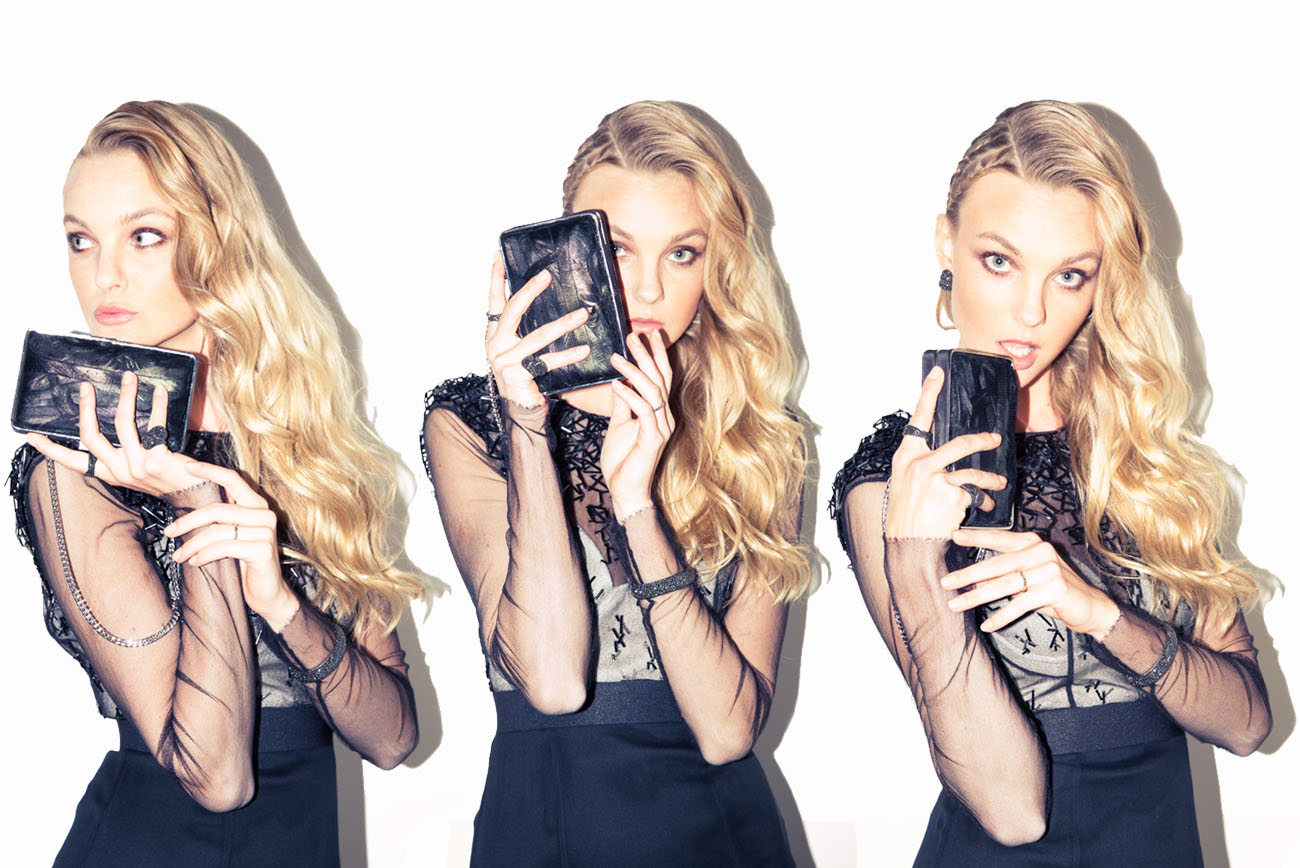 Getting Met Gala Ready with Caroline Trentini
A getting ready & gossip sesh with Olivier Theysken's main muse before the MET Gala.
Forget the blown-out red carpet coverage and the hyperbole-laden headlines of the tabloids you raid when you get your bi-monthly shellac for a second. Save for the Oscars, for us, the Met Gala is pretty much (excuse the cliché for a second) still the Superbowl of the fashion world. After all, it's only so often that you get to see everyone from Bey-Z to your favorite fresh-outta-Parsons-graduating-class designers all on the same red carpet, right?
And so when one of our favorite-ever supermodels—we're talking about the woman who single-handedly pioneered the Vogue jump (yup, all her)—asked us to hang out as she got primped and pampered for the big night, we kind of jumped at the invitation. After all, there's nothing we love quite as much as a good getting ready (and yes, gossip) sesh with the girl who makes our favorite Meisel and Testino-lensed editorials come to life. If it wasn't entirely obvious already, we're talking about the one and only Caroline Trentini—who you may know a little bit better as muse to the similarly singular Olivier Theyskens, who—well, duh—designed her custom gown for the evening.
By now (it was her seventh—count it, seventh time attending), the whole million-photographers-decorating-the-steps-of-the-Met thing was kind of old hat to Trentini, who couldn't have been more serene as she sat in hair and make-up. Checking Instagram clad in a pair of well-worn CHANEL espadrilles, she thumbed through her phone, but not before brewing and sipping on a few rounds of Chimarrão, her favorite Brazilian tea (expect the video how-to #comingsoontoaCoveteurnearyou!). A few false lashes, a subtle smoky eye and a braided side sweep later, and we watched as Trentini ascended the stairs of her East Village apartment and jumped into her horse-drawn carriage—er, glossy black SUV. That said, we have the sneakiest suspicion that Trentini didn't bail on her Louboutins at the stroke of midnight: we mean, in a Theyskens original, we'd probably be in it for the long haul, too.