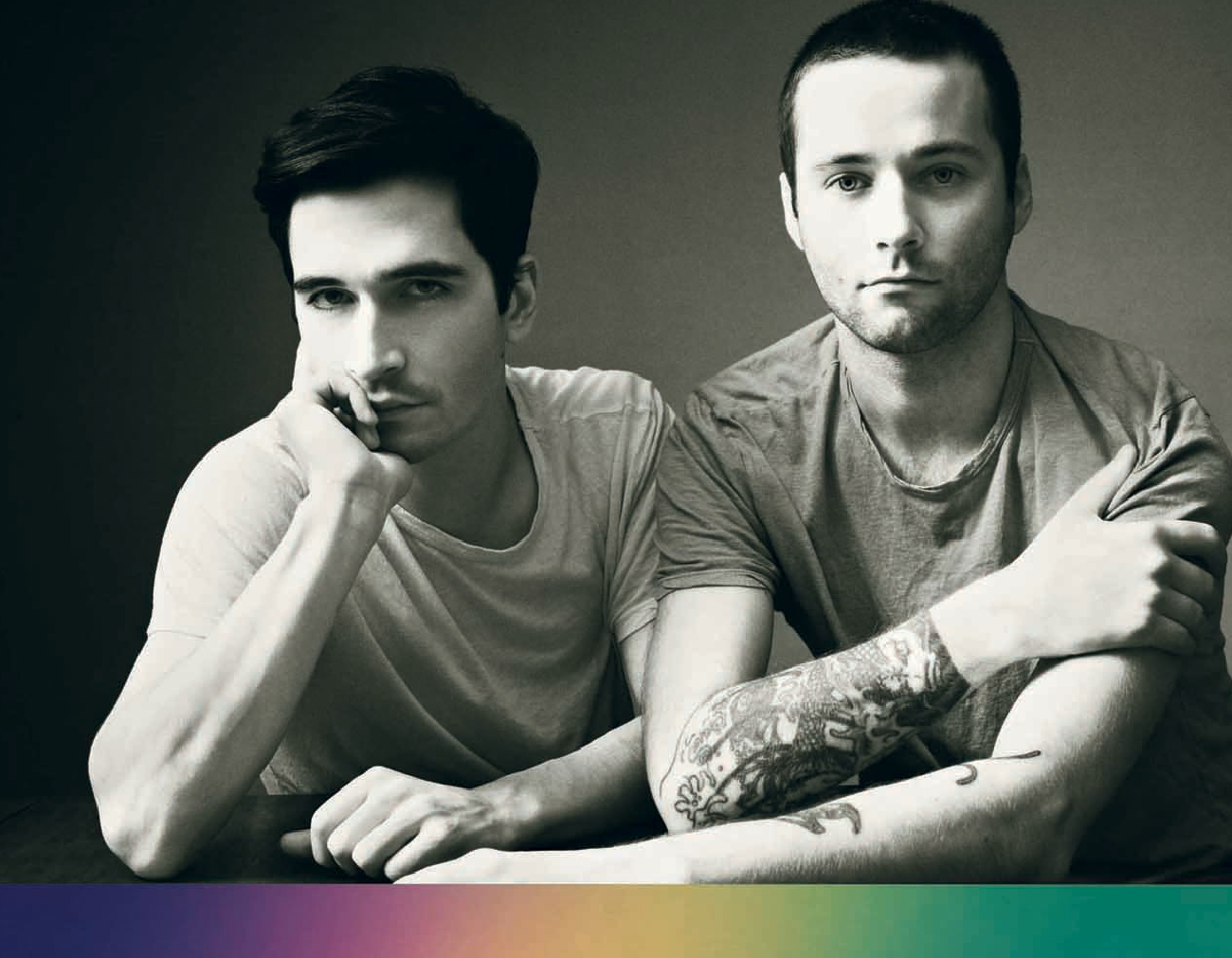 Primping with Proenza
We sit down with Jack McCollough & Lazaro Hernandez to talk anti-makeup makeup, surfer beauty & their new M.A.C. collab.
We're not going to lie: fashion collaborations are slowly, but surely, reaching their saturation point—at least for us. Frankly, we're kind of at the point where we're seemingly inundated with announcements on the daily, and save for Céline x Cetaphil, or something, we feel like we've kind of heard and seen it all.
That said, with the exception of Alexander Wang's recent Coachella-centred announcement with a certain mammoth fast fashion retailer (squeal!); the one collab that inspired us with the same sort of frantic-emailing-all-our-friends-fervor that brand-on-brand love used to inspire: Proenza Schouler x M.A.C. Cosmetics. We mean, where do we even begin? With that impossibly cool, holographic gradient packaging, inspired in part by past collections? (You know the ones.) The ombre powder palettes? The '90s cool-girl lipstick and nail polish shades? Leave it to the Proenza boys to have us counting down the dates on our iCal for a cosmetics collaboration.
And so when we had the chance to sit down with Jack and Lazaro, we sort of jumped at the opportunity—do you really blame us? After all, they're only the men who've had us strategically plotting our paycheques (and as a result, had our credit cards trembling in our wallets) for years. Read on for their thoughts on anti-makeup makeup, the ultimate Proenza Schouler girl and the one product every girl should have in their makeup bags.
On teaming up with M.A.C. for this collection....
"M·A·C has been a big supporter for years now. They've collaborated with us on our beauty looks backstage each season and truly know our brand. Beauty plays a huge role in what we do, and while we kind of do "anti-makeup" for our shows, we thought it would be cool to put some things out there that the Proenza Schouler woman could wear off the runway." —Lazaro
On cosmetic contradictions...
"We love the juxtaposition of a more natural beauty that makes the look more casual and elevated. Those contradictions are very important to what we do. So we usually keep the beauty 'beautiful': we do makeup, but overall it reads a little more natural, not forced." —Lazaro
On eschewing the Kardashian approach to, ahem, kosmetics...
"The way we see these products being used is more individually—like maybe she's wearing nothing, but she just throws on a lipstick in a bright colour. Or maybe she's got no makeup on and just has a cool nail colour, or just a little bit of eyeliner and nothing else. We like the idea of just one makeup element thrown in, but there's still a naturalness to the girl. That's how we envisioned this collection being used." —Jack
On the one product every girl should have in their make-up bags...
"We did an ombre orange fading into a pink colour – you can rub the pad around and mix those two colours together. And we love the lip colours because they're just beautiful saturated colours. We love really strong, flat colour and I think all of the lip colors have that." —Jack
On that next-level packaging...
"We're also really excited about the packaging. It came out really well. It's green fading into purple, and we've got our logo on top of that. It's like a metallic rainbow!" —Lazaro
On the ultimate Proenza girl (we can try, right?!)...
"Beauty for us is about attitude and confidence. The Proenza Schouler woman is someone who loves luxury, craft and creativity. Someone who is sophisticated and polished but also a little undone." —Jack
On the collaboration's perfect timing...
"There's a beachiness to the whole collection—a summer-y quality with those faded neon kind of colors. There's a "surfiness" to the beauty, and a naturalness in terms of colour." —Lazaro