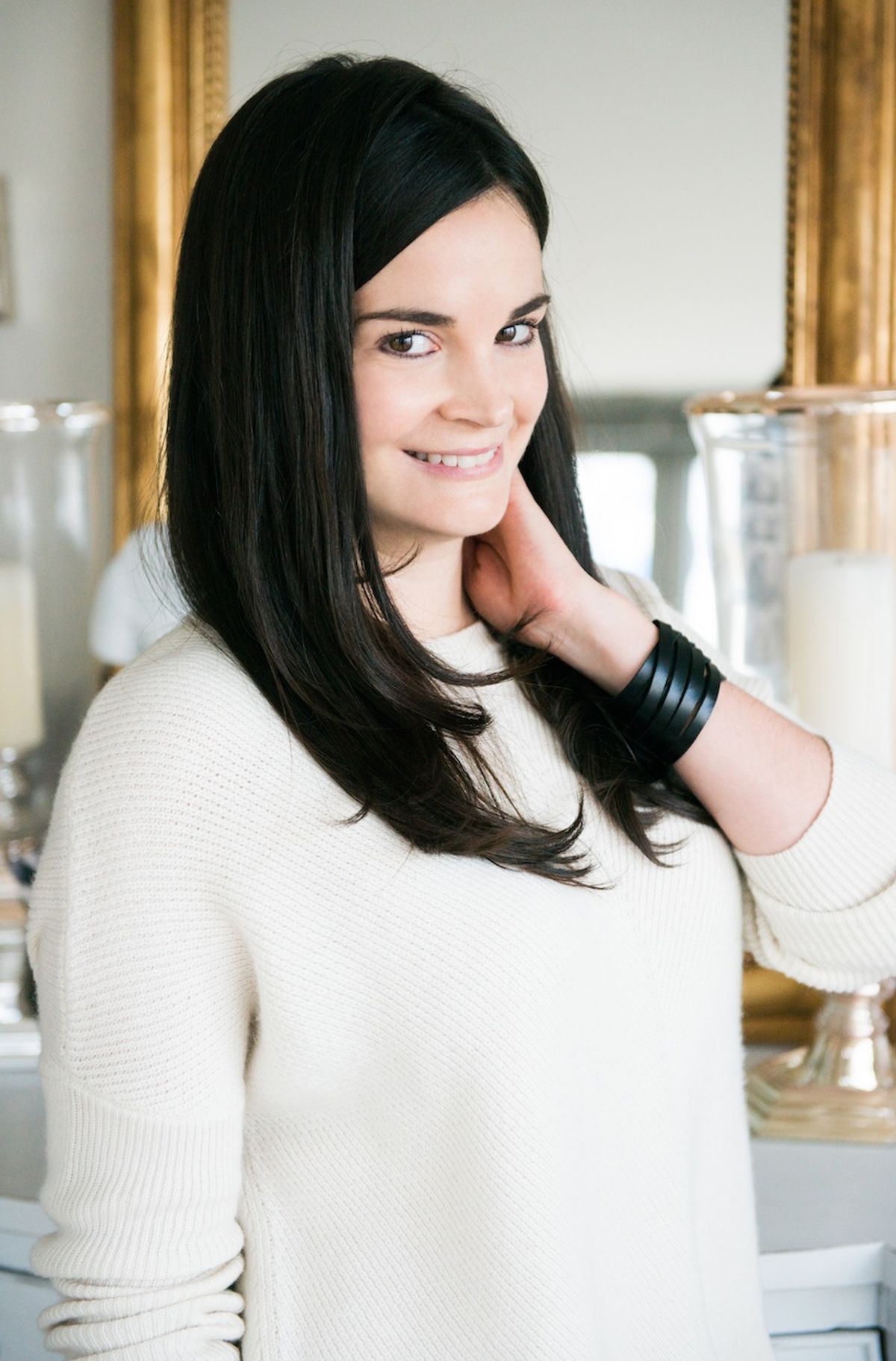 Closet
Editor-in-Chief, Domino. New York
We won't lie: when we first heard
Domino
—yes, the Domino—magazine was making a return late last year, we may have had an office-wide freak-out over here at TC HQ. We mean, we've only been stalking used bookstores religiously for back issues and hoarding said issues for years since the magazine folded; and with our (and everyone else's)
Pinterest
fixation reaching new heights on the daily, the timing could actually not be better. Enter
Michelle Adams
, the magazine's recently reinstated Editor-in-Chief, and co-founder of Lonny Magazine (read: our other all-consuming source of constant envy-inducing interior inspiration). It was hardly a surprise, then, when Adams opened her doors to us and we were welcomed into a home reflective of not only her CV thus far, but a veritable full-scale
Pinterest
binge. We mean, a buffet table turned
bedroom dresser
?
Pillows
from souks in Marrakech? A Jeremy Kost Polaroid-collage of
Paul McCartney
? Factor in all of that, plus a serious weakness for
Diptyque's Feu du Bois
and you have our resounding seal of approval. For the record, Adams closet didn't exactly disappoint either—we mean, a background in textile design will do that, kids. Between her bejewelled
Suno
dress to her silver
Birkenstock-like Prada sandals
and multiple classic black 2.55
CHANEL
bags, we had to exercise a considerable amount of discipline just to leave her Hell's Kitchen home empty-handed (kidding!). Adams put it best when she shared that despite going through a considerable number of, ahem, phases while in high school, she's since, "figured out what silhouettes look good on my body and have built a wardrobe of timeless staples." That said, don't let all that
J.Crew
and
Equipment
 fool you—it turns out that the E-I-C has a bit of a thing for Supreme, too. Look no further than the triad of
Robert Longo x Supreme skateboard decks
backing an oversized white orchid, for which Adams "waited in line for three hours to buy". Bet you didn't see that one coming, right?!