Fitness
Sweat It Out with Adrianne Ho
Turning to Sweat the Style's Adrianne Ho for a bit of a much-needed wellness push.
---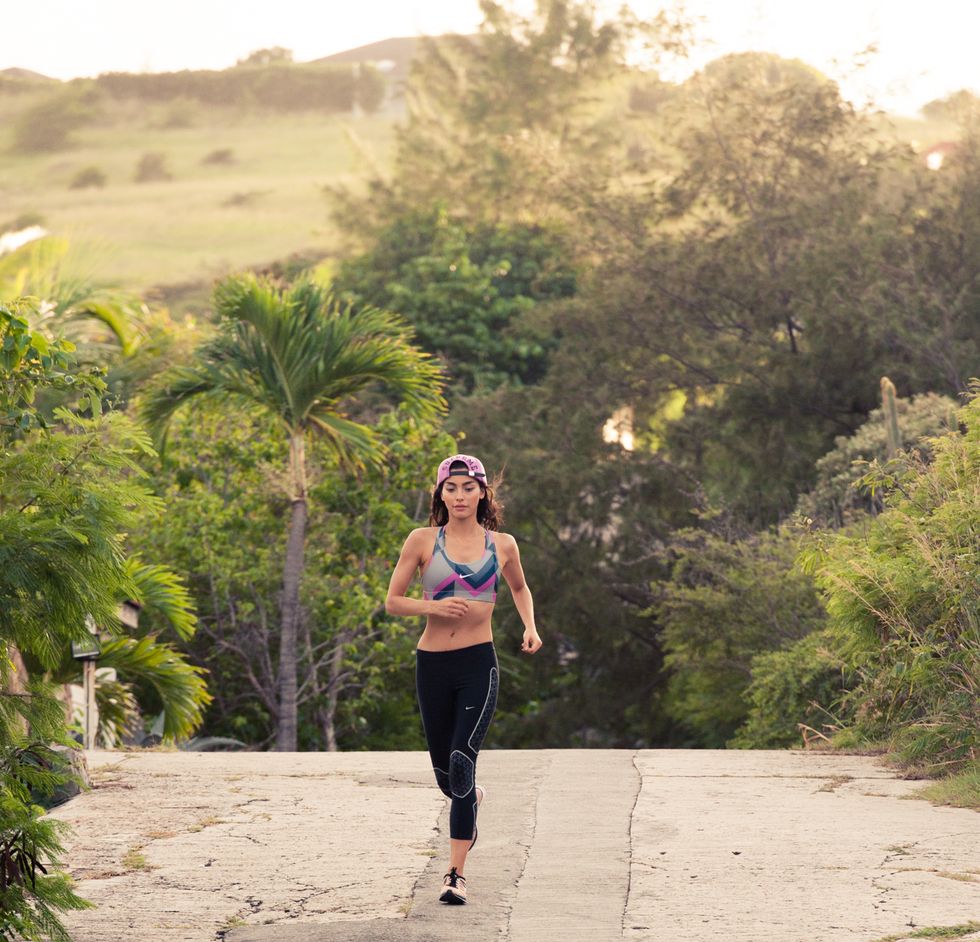 We know. It's only been a couple weeks since the champagne flute clicking I-swear-I-won't-drink-as-much New Years Eve resolutions. But let's face it; two weeks are long enough for our wandering eyes to stray dangerously close to that left over red velvet (aka devastatingly impossible to resist) cake sitting around the office and glass (read: bottle) of wine.
So since cutting out our vices just doesn't seem to be in our immediate future, we've once again turned to that model/workout guru behind Sweat The Style, Adrianne Ho, for a bit of a much-needed health and wellness push. And considering her advice almost even surpasses her style (read: pink, black and Supreme all over), our ears are always open. Ho's thoughts on keeping those tricky New Year's resos? "Switch it up; take a fitness class you've never tried before, run further than before, try yoga or pilates. If you've been stuck in the same routine it stopped challenging your body a while ago. Remember if it doesn't challenge you it doesn't change you." Pretty good, right? And we mean, the same totally goes for changing up your wardrobe and getting those shiny new Marni shoes. Well, that's at least what we tell the bank.
So in the spirit of change, Ho opted to take us on a workout based on switching it up – in other words a little technique called Tabata. Tabata is a Japanese approach that consists of short intervals of intense cardio exercises, mixed in with short periods of rest, and works to get your heart rate up while not entirely exhausting you in the process. The kicker? The workout can be done in as short as four minutes, and it keeps your metabolism burning long after the workout is done. Kind of ideal, right?
Our particular task?

20 second sprint followed by 10 seconds of rest, 8 times.

20 second bench crunches, followed by 10 seconds of rest, 4 times.

20 second jump squats followed by 10 seconds of rest, 4 times.
Doesn't seem too bad, right? Now get out those Nikes (you know the ones, sitting on your bedroom floor, still fresh in the box?) and take a trip to your local gym/park – depending on the level of polar vortex you're currently living in, of course. Sorry, East Coast.