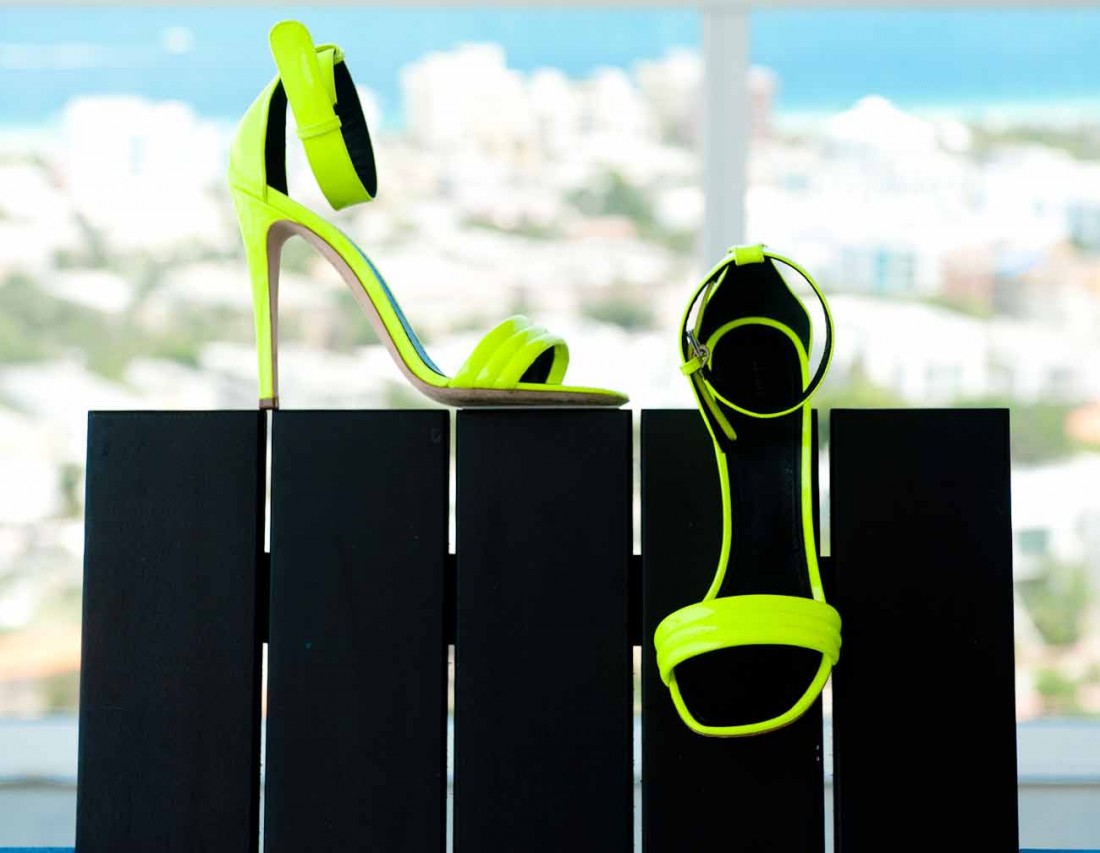 Laure Heriard Dubreuil's Guide to Art Basel
Meet our Miami fairy godmother.
A week in a new city almost always brings about approximately one million pressing questions. Namely, where do we get an emergency Brazilian (it's Basel—these things happen)? A "nah-I-just-woke-up-like-this" blow-out? A good green juice (and subsequently, ahem, re-tox) around here? When it comes to all things Miami, we're lucky enough to be able to hit up Parisienne-expat Laure Heriard Dubreuil (a.k.a. the genius behind one of our world-favorite boutiques, The Webster) for exactly what and where we need to be eating, seeing and doing. Oh, and just in case our endorsement isn't quite enough to peak your interest, just know this: where did Kim and Kanye stop by for their Black Friday shopping (they love a deal, those two) while in Miami last week? The Webster, duh. Oh, and both Heriard Dubreuil and The Webster were just one of the topics we bonded with Pharrell about. Need we say more?
On what to pack:
"I will be packing the Piamita pajamas that sadly will never see my bed as I will wear them out. The exclusive flamingo print made for The Webster is too cool not to show! Some Eres swimwear in case I have time for a few laps, my new limited edition Webster Dictionary clutch by Olympia Le-Tan, my Pierre Hardy shoes, my updated Fashion Insider Miami Guide by Carole Sabas, my red Vaccarello eyelet dress made for The Webster, my Aurelie Bidermann fine jewelry apple earrings and my Olivers Peoples sunglasses. The rest? I'll buy at you know where!"
On the best place to grab a quick bite:
"For a quick lunch near the office, La Sandwicherie. Get the multi-grain avocado sandwich! Get coffee at the News Cafe—an institution above trends. Or do an early dinner at Casa Tua or Mandolin."
On where to stumble in after the after-after-after-party:
"The Standard as it is definitely a standard in Miami now! Soho Beach House is a perfect mix of locals and worldwide Soho House members. It's located on the beach and has an excellent balance between relaxed chic and a really cool vibe, each restaurant or bar has a different ambiance. The Setai is also very chic and zen.
On the best place for a drink (or two. Or three. It's Basel, okay?!):
"Again, the Soho Beach House and The Standard. Both bars are great for sunset cocktails. The 8th floor at Soho has the wading pool and beds to relax on with both bay and ocean views and has a great cucumber/watermelon margarita. The Standard has gorgeous bay views, where you can watch people paddle boarding and boating, and a delicious drink called La Bicyclette Rouge, made with rosé, St Germain, lemon and Perrier. Go to Jugo Fresh if you're in need of a detox!
On the best galleries to actually, you know, see art:
"I like the 'Banter' exhibition curated by James Cope at Diet Gallery, with works by Borden Caplino, Marianne Eigenheer, Brian Fridge, Nicolas Lobo, Nathalie Provosty and Cordy Ryman. Even if 'banter' means to joke around, make fun of and be loud, this show is about the quiet moments that are part of contemporary art and its system."
"I'm looking forward to the Dennis Hopper photographs exhibit we are mounting at The Webster for Basel, as well as MOCA's 'Tracey Emin: Angel Without You', the first American museum exhibit dedicated to the acclaimed British artist, with a focus on her neons works, opening this week. Also, Adam Lindemann's vehicular art show 'Car Park,' showcasing 14 cars that have been transformed by famous artists. Look out for Damien Hirst's polka dot Mini Cooper, Keith Haring's Buick and Richard Prince's Mustang."
On where to go to get away from it all:
"The beach near 5th Street. The Fairchild Botanical Garden—so peaceful. Fly Wheel: who has time to go to the gym during Basel? Book a massage at The Standard. Go vintage shopping at C. Madeleines. No more taxi or driver—get around with a DecoBike! Eco-friendly, healthy et hyper trendy. Or get caught at The Webster with major shopping bags instead of being at the Art Fair!"