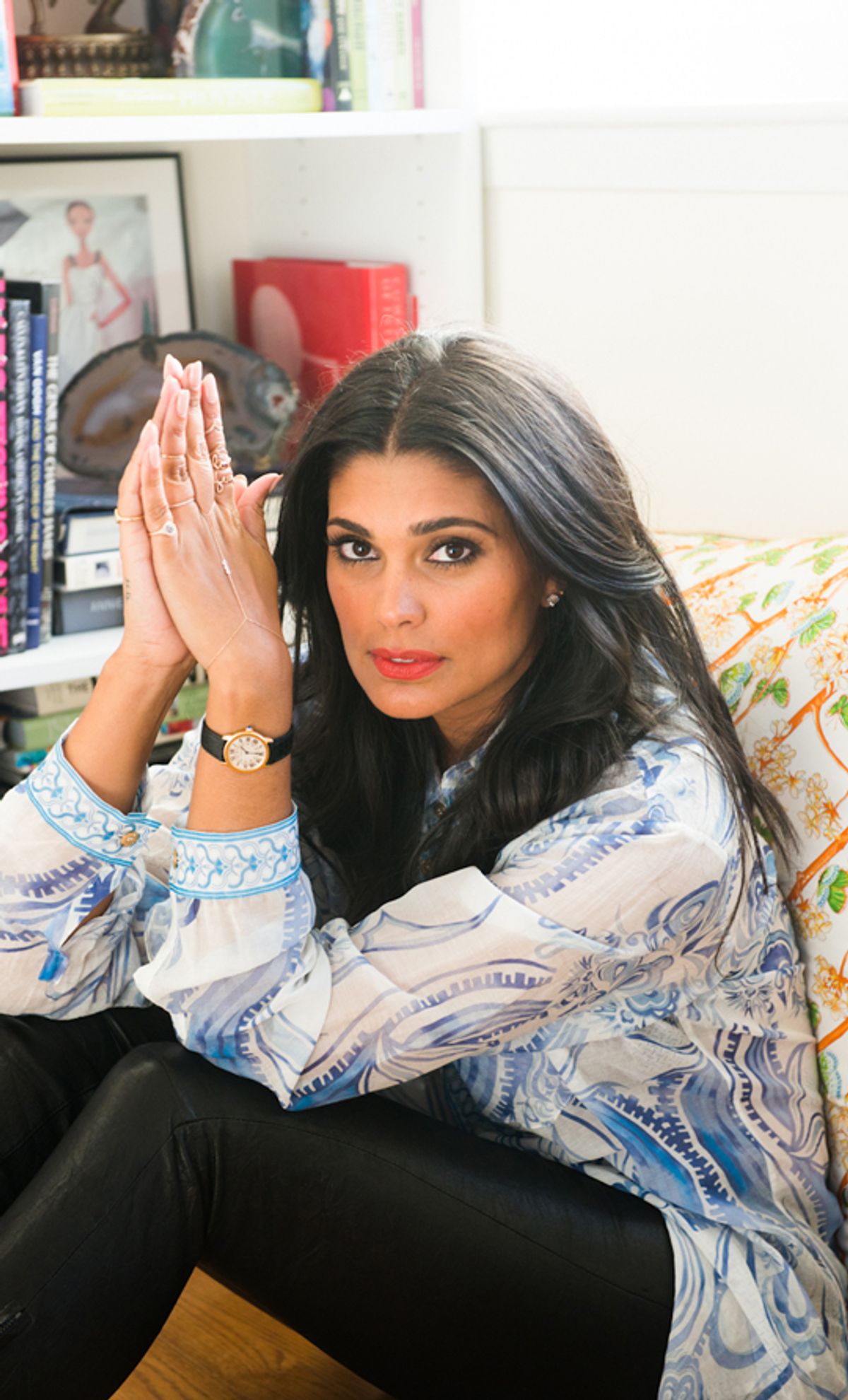 Designers
Designer. New York
Designer Rachel Roy's home was a cabinet of curiosities: A vintage scalloped-edged screen in the softest of greens, a meticulously organized collection of
National Geographic
's (some dating back to the 1930's) and a host of Indian deities and dream catchers that turned up in the most unlikeliest of places. It was these treasures that greeted us when we arrived at Roy's home (along with her beyond cute puppy). While Roy may live among the clouds with her two daughters in tow, her home and style is heavily rooted in historic reminders, which keep her grounded. Her collection of colorful Indian saris,
National Geographic
's ("it started with my family's love of collecting them, my grandfather used to receive them in his State Department office") are faithful symbols of her past. And though her Manolo collection could easily rival that of
Carrie Bradshaw
's, Roy's quick to credit her humble beginnings. "Manolo's were my first pair of designer shoes," she told us. "I used to save up and wait until they went on sale. I would make friends with all the sales people and they would call and let me know when a sale broke. They were one of my favorite investment pieces and still are to this day." From every catalogued art tome that Roy uses as inspiration and research to the cherished pieces found in her jewelry box – each item tells a story of Roy's past, present and future. "The pieces I choose always have a deeper meaning and story behind them. My collaboration with Deepak Chopra really reflects that: we did a sword body chain that has 'Keep the Stillness Inside of You' engraved on it and when I wear it, it reminds me to just that." With a killer soundtrack playing in the background – Rhianna Radio, F.Y.I. – Roy took centre stage, captivating us all with her effortless glow and presence, while Jake snapped away feverishly. "I think I got it," he said… just minutes later. This clearly wasn't her (or his!) first rodeo.