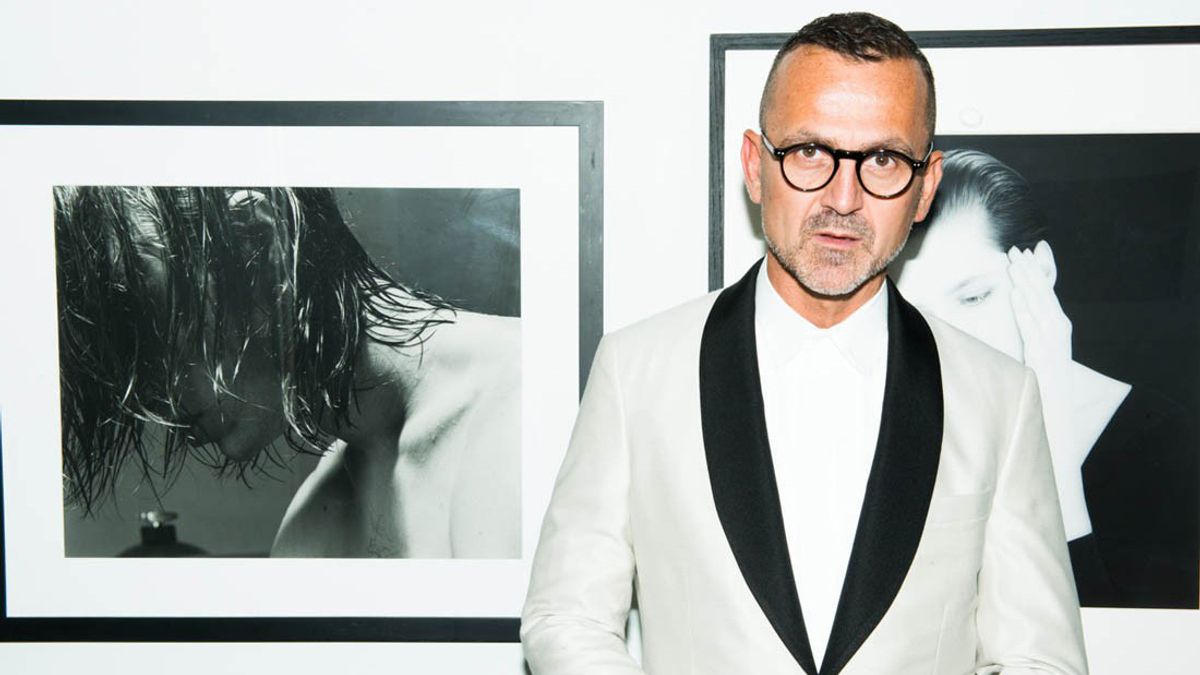 Fashion
Getting dressed with the CEO of the CFDA before the big event. New York.
We dare you to try walking a day in Steven Kolb's shoes…or more like see through his Illesteva specs.
The man is one of the driving forces behind the Council of Fashion Designers (a.k.a. the CFDA), so you can applaud him for the spectacle of last night's event. Oh, and for those of you—okay, majority of you—who didn't get the golden red ticket, you can stream in on Style.com today! (Spoiler alert: Hillary Clinton in all her glory, host Andy Cohen [as in Bravo's Watch What Happens Live] and a Michael Bastian musical to the tune of Daft Punk and Pharrell's Get Lucky. )
When we arrived at Kolb's, he was almost dressed and ready to go, spare for a few final touches. We directed our lens on him as he added the final elements to his Public School (that's the name of the brand, not some fancy lingo kids are using nowadays, FYI) suit: black patent Gucci shoes, white blazer and black bow-tie. We browsed his extensive glasses collection, which ranged in every color and shape from regular to rare, including a stash of discontinued military frames.
"Style is not just about how you look, but the substance of who you are," he told us.
The declaration quickly turned into a long discussion of style icons who have been recognized in the past—Audrey Hepburn, Cher, Jackie O, etc.—and subsequently into an existential-like thought about defining an icon.
"Icon means iconic. There's so many young stars, celebrities…but are they an icon yet? When do you become iconic?"
We're not quite sure that answer (you?), but we all agreed that Lady Gaga's CFDA Style Icon award last year was definitely well-deserved. Kolb even spilled the secret to a good event host: "When they're funny, it only works if they're making fun of themselves." Hear that, Anne Hathaway and James Franco?
And while it takes an army to put this momentous night together, Kolb's revealed the truth about his favorite part of the evening: "Ladies and gentleman, goodnight!" Yes, it's the end. "I'm always happy when it's over!"
---