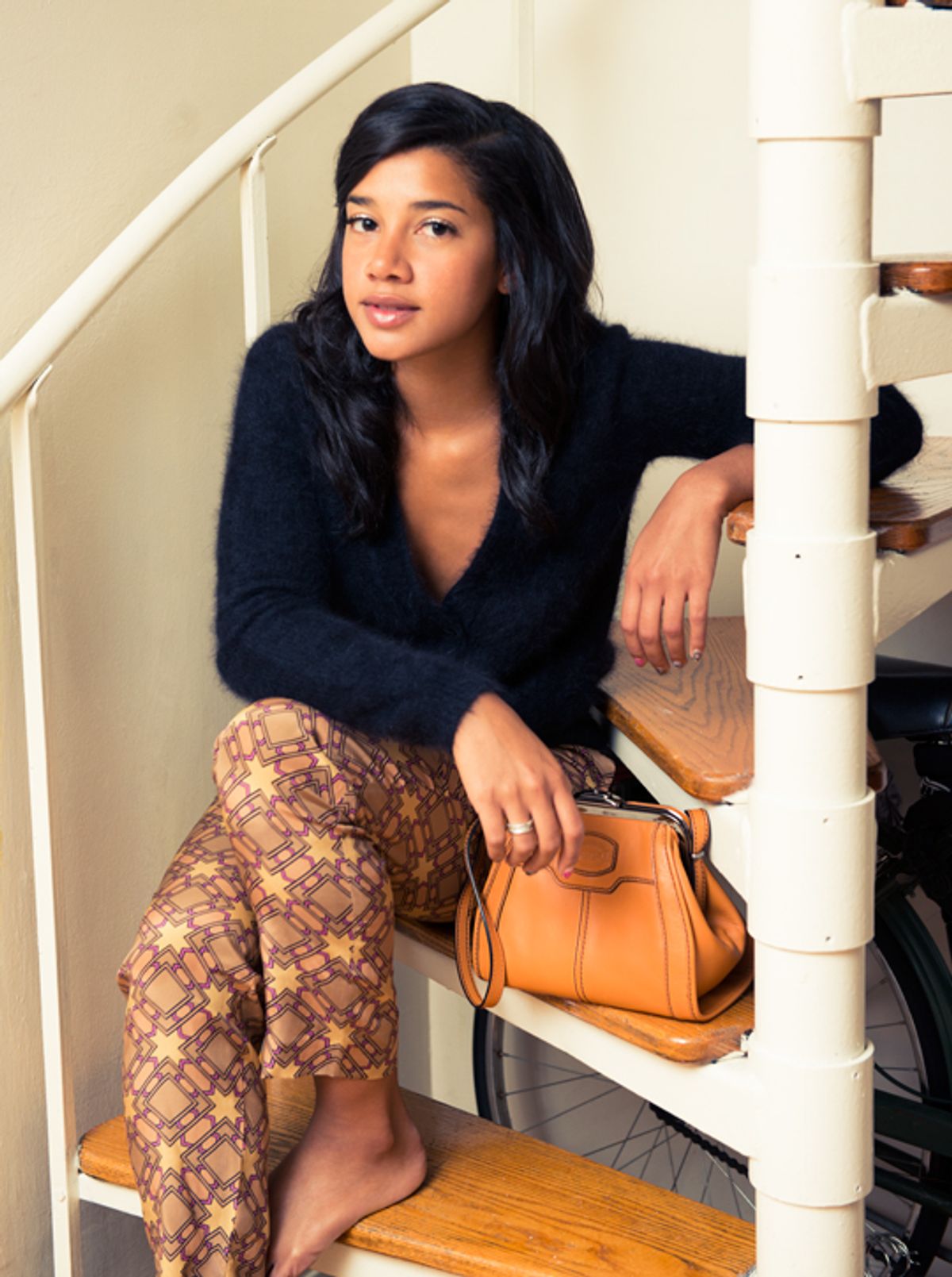 Closet
Entrepreneur. New York
By far, one of the most thrilling days for all of us here at The Coveteur was November 6th 2012 –the day Obama was reelected for a second term. (Remember that Obama/2 Chainz/2 Termz picture that circled around? Epic.) And Election Day found us just where we wanted to be: chilling with Hannah Bronfman in her N.Y.C pad. A welcome retreat from the chaos that is New York's city streets, we entered a secret garden before being greeted by Bronfman and a few of her friends. Her beau Brendan Fallis (aka the fashion DJ and manager of Theophilus London) joined us via phone from Australia briefly, but it wasn't the same without him.
When picking our third and final subject for our Oroton collaboration, we knew immediately that it had to be her. Bronfman's love of the mix, whether it be vintage, super girly or edgy, lent itself perfectly to Oroton's vintage meets modern, quirky aesthetic. You see, Bronfman is the total package of brains and beauty. First and foremost, she's an entrepreneur, as well as a restaurateur and DJ – so don't even try to throw around the "It Girl" card. Bronfman's family's background is deeply rooted in the entertainment biz: her dad is the former Warner Music Group Chairman and CEO, her mom is 70s cult actress Sherry Brewer and her sister-in-law is M.I.A. ("And take your money!"). It's only fitting that Bronfman's early endeavors included co-founding, GreenOwl Records, an eco-friendly multi-media company with her brother, Ben. Music aside, Bronfman's busy focusing on her newest baby, Beautified – a mobile-only app that allows spas and salons to fill unsold, last minute appointments. Next time you're despo for a mani, pedi, make-up or last minute brazillian – get Beautified. Trust.
We chatted with Bronfman who had just returned from Down Under about food (kale and cooking a roasted chicken, naturally) and her famous kitchen chalkboard featuring Theophilus London autographs and a to-do list that reads: sex, sex, sleep. Yeah, that's what our list looks like, too.