New Year New You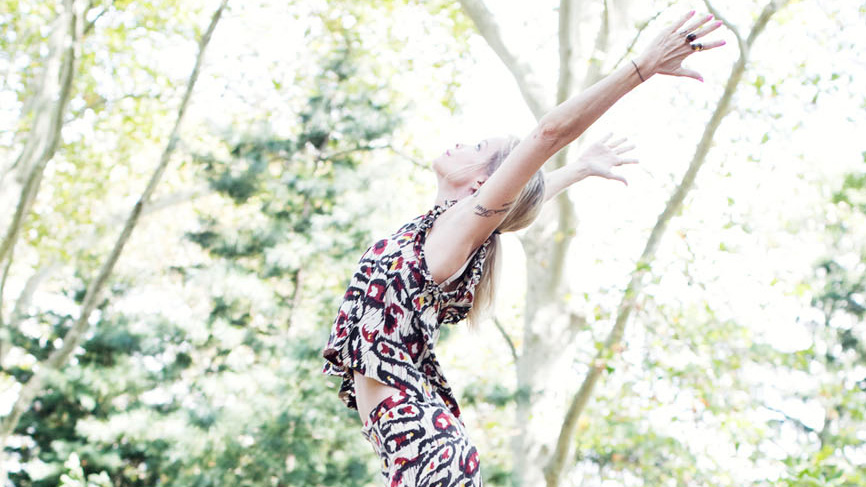 3 Ways to Take Your Meditation Practice to the Next Level in 2017
Already mastered the Headspace app? Here's how to meditate your way to a more chill you in 2017.
We waxed poetic about the need to disconnect, unplug, and take a moment for ourselves for much of last year. Oh boy, was it ever needed. This year? Well, our goals remain; we're in pursuit of making it a hell of a lot better than the last. To do that, we're upping our efforts (it actually takes less, but we'll get to that shortly) to bring focus to what really matters: us.
With that we turned to Lynne Goldberg, meditation coach and voice of the OMG, I Can Meditate app to guide us through the steps of taking our meditation to the next level and getting everything we can out of those few-and-far-between moments to ourselves.
"We are so conditioned to try harder, do more, be better, that we can bring that sense of competition with us to our practice. As counterintuitive as it may sound, the less we do, and the more we allow ourselves to just be, the more we can deepen our meditation practice. It's probably the toughest thing to learn.
"The art of allowing 'what is' and relinquishing control over the 'what ifs' can be difficult for many of us. Trying to do anything faster or better would actually be counter-productive, so simply trusting the meditation process to unfold with gentleness and patience, and without judgment, can take us to the next level."
2. Be Aware of Your Thoughts
"The first thing we practice in meditation is to notice when we become lost in thought, and simply come back to the breath. As we train ourselves to become more aware, we learn to observe what we're thinking and get to know our repetitive thought patterns.
"Much of our thought process is conditioned by our upbringing, our parents, culture, or environment. Learning to step back and observe our thoughts allows us to pause and reflect. In that space of observation that we create through meditation, we have the opportunity to consciously choose our actions and reactions."
"We tend to think of meditating as a solitary activity, but meditation can actually help us experience a sense of connectivity with all other living beings. The World Health Organization says our health is impacted positively by increased connections to others. The more connected we are to others and something bigger than ourselves, the better we feel."