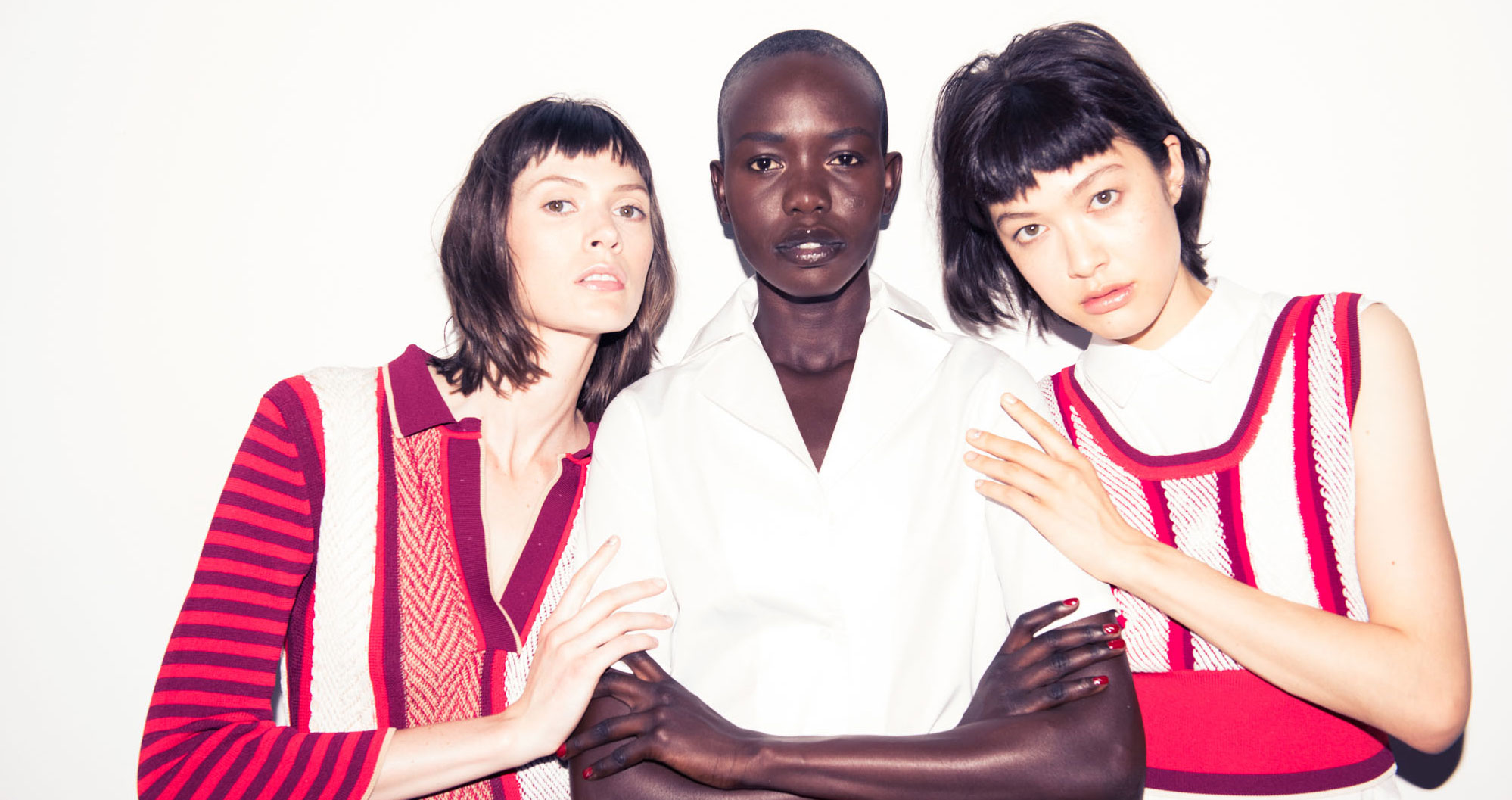 These are the Prettiest Blush, Bronzer & Contour Combinations Ever
For the prettiest complexion ever.
Well, yes: one expert (that would be Tasha Brown) went above and beyond, breaking down the precise combinations of bronzer, blush, contour and highlighter that look prettiest on every single skin tone. Wish granted.
Reminder: "General rule for all skin tones: Shadows push and highlights pull. Keep this in mind when applying contour and highlight. Contour should sit just under your cheekbone and highlight should sit just above. Highlighter is also amazing on other parts of the face where the sun would naturally hit. You can also use highlight and contour as a corrective means. Blush should be placed where you would naturally flush on the apples of the cheeks and blended slightly back. Look for shades that mimic your natural flush."
What to keep in mind
"Light peachy and creamy skin tones should look for a contour color on the cooler side, preferably with a little ash in it for a realistic look. Bronzers that are too warm come across as orange and unnatural. When choosing a blush, take care that it's not too pink or it will pull out any ruddiness in your skin color. Look for a highlighter that's on the cool side as well—white sheens with just a hint of gold are wonderful on fair skin."
Best combination
"On lighter skintones, my go-to combination is Kevyn Aucoin's Sculpting Powder in 'Light' and their Celestial Powder. It's a soft, beautiful glow; with not too much shimmer. The texture glides into, not just on, the skin beautifully. The glow plays nicely over the matte shadow colored contour. It just looks like you are painting light and shadow on the face. Finish with a pop of Bobbi Brown Nude Peach for a 3D cheek that compliments any eye or lip.
I love the soft bronze of Chanel's Les Beiges in '30', paired with the flush of Kevyn Aucoin's 'Ariana'. Both have just a tiny hint of sheen and they come across as perfectly luminous and flushed. The effect is a soft, airbrushed cheek."
What to keep in mind
"Look for blush shades in the universally flattering pink-peach range. Choose bronzers that are warm with golden, not red, undertones. Your highlight should be warm, light golds. Beware of white iridescent frosts on cheekbones: they'll look chalky on medium skin."
Best combination
"NARS Laguna is a perfect bronzer to compliment Kevyn Aucoin's Shadore, which plays nicely off a tanned, medium skin tone to give a realistic, flushed look as it's not too cool and not too warm. Both are foolproof together in creating an elegant defined cheek.
Champagne Pop is a beautiful, creamy highlighter with the perfect peachy-pink undertone for medium skin. The creamy, refined luminosity gives the matte Benefit Hoola a nice contrast. I like to apply the Champagne Pop first, then deepen the cheeks with Hoola."
What to keep in mind
"Be mindful to choose a contour with limited shimmer in it. Opt instead for sheen. Contour should be where the shadow sits and shimmer would cancel out this effect. Stay away from a highlighter with any white or yellow-gold frost to them. The most complimentary highlighters for dark skin are various shades of bronze with deep golden or slightly red undertones."
Best combination
"Armani's Fluid Sheer plays wonderfully off the richness of deep skin tones. It's the perfect balance of deep bronze and has a beautiful light, blendable texture. When paired with the amazing one stop shop for contouring deeper skin tones, the Smashbox Contour Kit, they mimic that 'candlelight glow'.
Charlotte Tilbury's Bronze and Glow, with a hint of Bobbi Brown Berry is the ultimate red carpet bronzed and flushed cheek. Bronze and Glow is a believable bronzer on rich skin tones, and easy to apply without overdoing it. It has just enough luminizers in it, and the Berry blush gives it just enough kick to resemble a summer vacation-like flush."