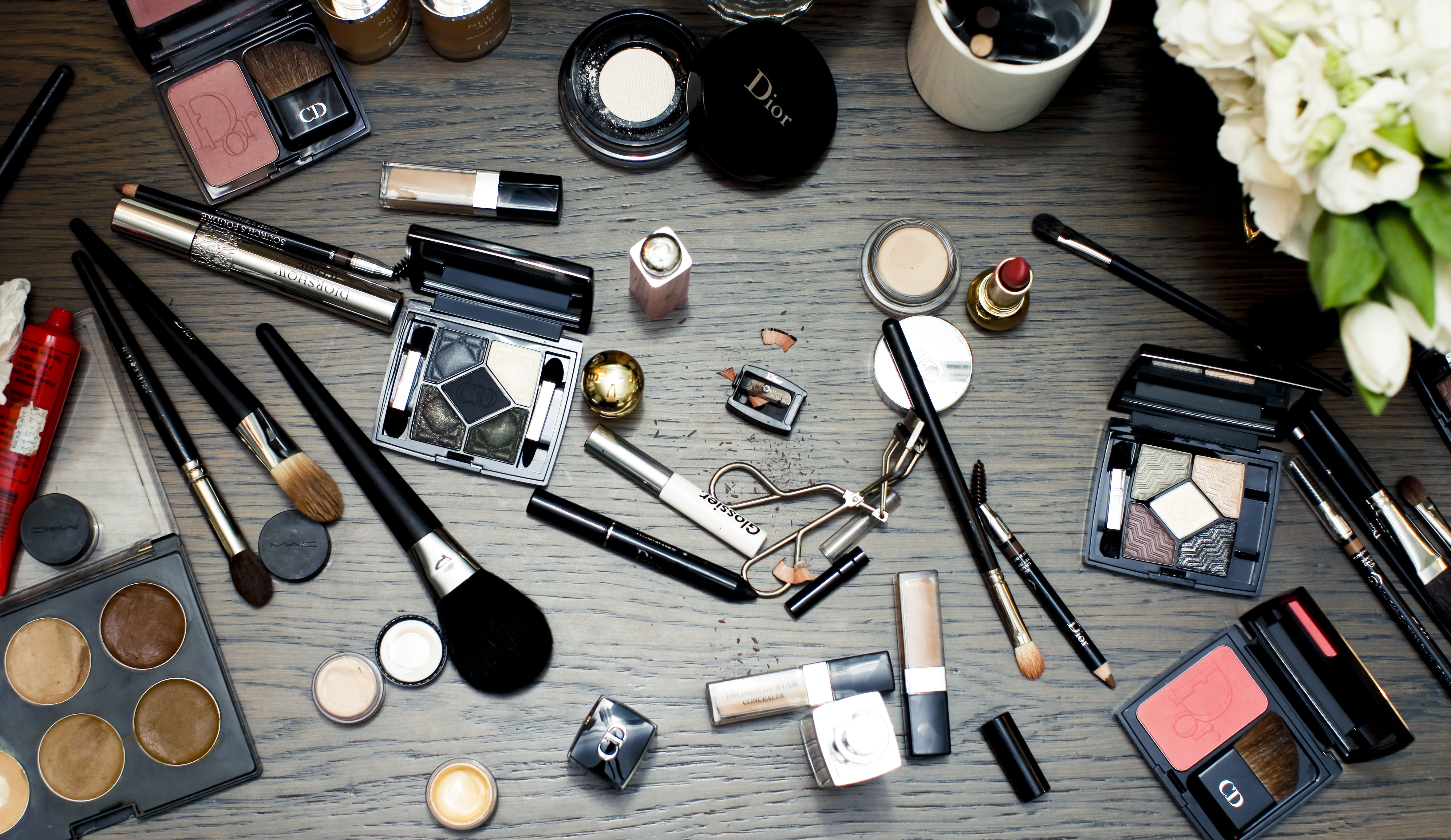 The Products Missing From Your Beauty Bag That You Need ASAP
Time to stock up on these essentials. 
We're already pretty accustomed to getting schooled on the regular on the proper techniques of the pros. Whether it's directly by the experts themselves or by the seasoned subjects who've spent hours upon hours in their chairs, the general rule of thumb is that we'll leave said meeting with an extra piece of knowledge. And as much as we've scribbled down, memorized and shared those aforementioned skills with you, what we've come to realize is that our arsenal of beauty tools and products isn't as stocked up as it should be. So, in an attempt to load up with the essentials, we've compiled a checklist of those often forgotten things that you probably should have in your beauty bag.
If you're like us—guilty of spending a big chunk of your rent money on bi-weekly trips to the nail salon—you're likely going to find this little tidbit highly useful. See, the trick to getting an at-home manicure that rivals that of the pros is having the right tools to do so. One of them being cuticle softener to, well, soften and help get rid of the skin on your nail bed for optimal polish application. And since smudging a nail 10 minutes after you've finished the last one is about the most annoying situation ever, invest in some quick-dry spray to harden the polish before any accidents. You've got to admit, it's something you wish you had all along.  
In case you've been living under a rock, eyebrows have been having a moment for, uh, longer than a moment. It's time to finally get your hands on some eyebrow gel to control your grown-out brows, K? Now, since your eyes are now perfectly framed by those groomed brows, it's time to make them more noticeable. Cue the OG eyelash curler—guys, it'll change your life. For some extra, try lining your lower waterline with a nude pencil to brighten those peepers.
If you've been following along lately, we've made a case for the primer. Just read here for some of our faves. We've also made a case for why you should start using lip liner right here. Last, but certainly not least, is our case for color correction—which is coming soon, so stay tuned!
How many times have you been stuck without a chubby-pencil sharpener? Always, right? Get yourself a dual set so your larger-than-normal pencils don't get left as nubs. And, since we're talking about dual usage here, a spooly brush doubles as a brow smoother and flyaway tamer.
File this under "things we really need to do to get our shit together": clean our makeup brushes. Make that easy by getting a brush cleaner that cuts through all the makeup. And because makeup application isn't always flawless, it's also good to have some pointed Q-Tips on hand to correct any mistakes or for precision application of your concealer on any blemishes. To reduce the redness even more, try applying a drop of Visine before application—works on the eyes and the skin!