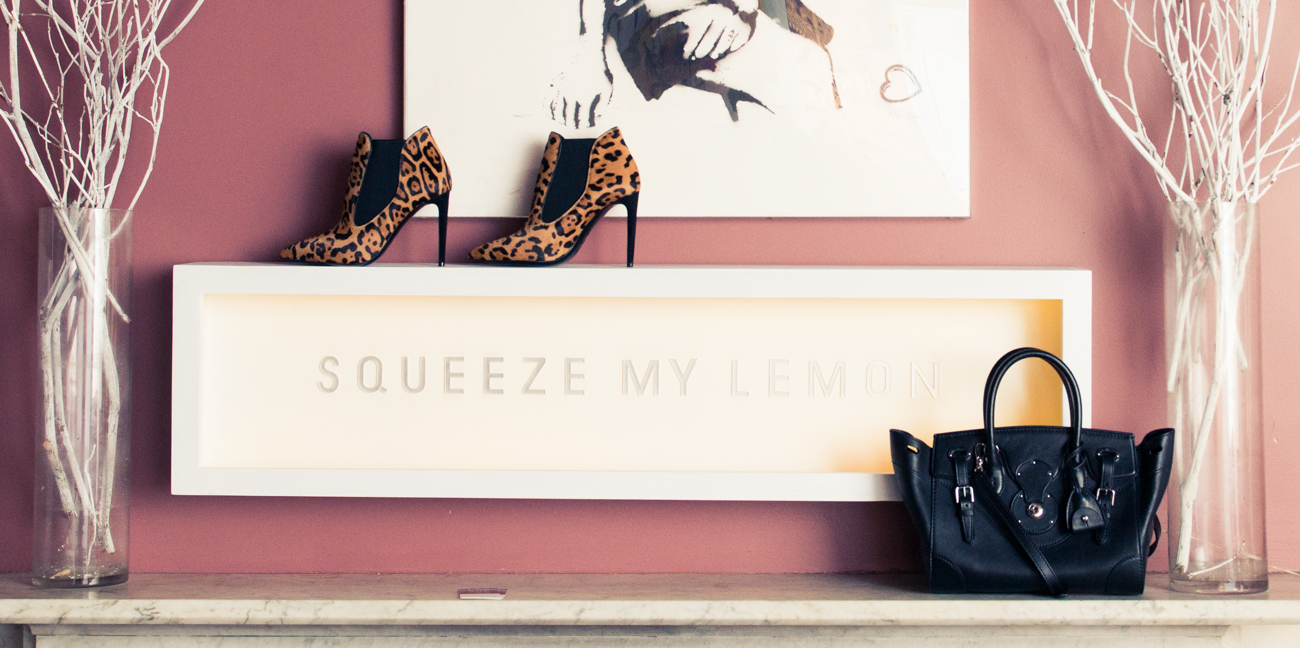 On Facing (Gasp!) Fall
Yes, getting stoked for September is possible. Here's how.
If the digital squeals and abundance of exclamation marks didn't quite tip you off, we're an easily-excitable bunch over here. What can we say? There's an entire laundry list, from breaking industry musical chairs gossip (don't pretend you're not following along either) to in-office pet visits to a surprise afternoon delivery of anything containing sugar, that get us (sometimes irrationally), well, animated.
And with August steadily ticking down on our iCal, we're attempting to apply the same perspective even when it comes to the prospect of fall. And in our eyes, that means completely necessary shopping. We dare you to deny it—there's just something about stocking up for autumn. It's just like going back to school, only with our own credit cards and the freedom to lose our minds in the leather, cashmere, wool and fur departments. And wouldn't you know it—it turns out our pals at Ralph Lauren Black Label apparently feel the exact same(sies).
We don't know about you, but there's something about the brand's whole refined yet ineffably downtown cool thing that feels especially right as summer winds down—like we're shelving our paper-thin tees and cut-offs for something that wouldn't look out of place on Daria Werbowy whizzing by on a motorcycle in a Bruce Weber editorial. And we don't know about you, but we almost immediately imagine ourselves stomping down Canal Street in a structured wool caramel-colored coat or lunching at The Fat Radish in a little calf-hair trim jacket before going on a shopping spree or gallery-hopping in the Lower East Side—the whole thing is decidedly straight out of a Sofia Coppola movie.
We've put a productive spin on fall by pulling together what can only be thought of as an antidote to our goodbye-to-summer-blues (you know, other than that ready-at-a-panic-attack's-notice bottle of red): a culling of our fall must-haves. From extra large Ricky bags and leopard print ankle booties to the aforementioned leather bottoms in both black and brown (with a little bit of stretch—those aforementioned Fat Radish lunches can really do a number on a girl), Ralph Lauren Black Label's basically populating our seasonal shopping list with the essentials necessary to see us through the inevitable summer comedown. Because if we must forgo weekends poolside complete with proximal jugs of sangria, we might as well find something else to get excited about, right?