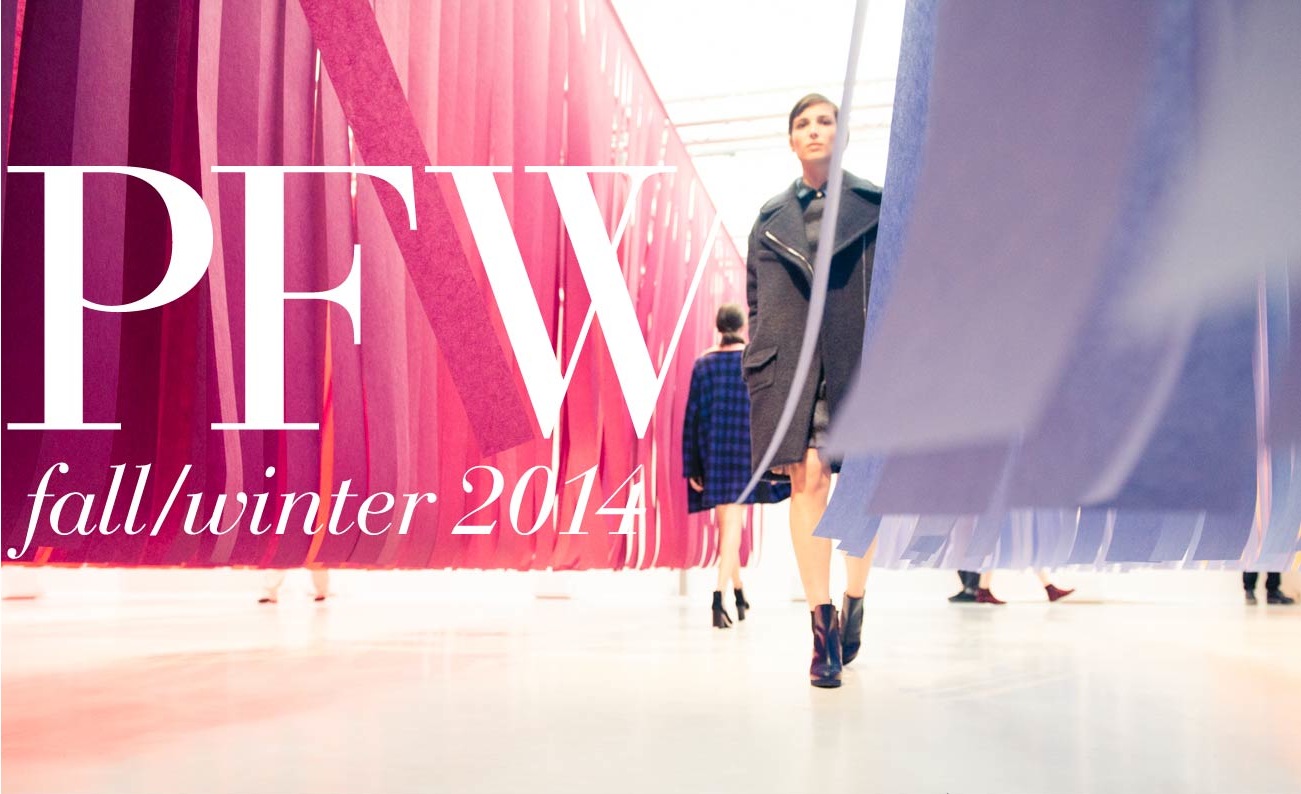 Paris Fashion Week Diary
On our week of pain au chocolat, champagne and, uh, Rihanna.
Oh, Paris Fashion Week. We mean, it's kind of the crème de la crème of Fashion Month, and we could think of no better way to wrap up the last four weeks than with pain au chocolat, champagne and uh, Rihanna. Sitting front row (a.k.a.: the #frow) at quite literally every show. Because why not?
First up? After getting in a full day of shoots (#comingsoontoaCoveteurnearyou, guys) we swung by the Sonia by Sonia Rykiel show, which was made up of everything we've come to (happily) expect from the house that that swingy red mass of curls built—girly basics, playful prints and textured outerwear, anyone? Later that evening, we also witnessed the high street get the high fashion treatment at H&M Studio's show, which we've already dived into.
Fast forward to backstage at Barbara Bui, where we kicked it with Karlie Kloss, and where the designer essentially perfected Parisian polish for the umpteenth time—as if we needed another reason to attempt emulating Emmanuelle Alt at home, right? Ditto for the avant-garde suiting and drapery that was the Maison Martin Margiela show—and yes, we somehow resisted the urge to ask Yeezus the obvious, "what's that jacket, Margiela?".
We spent our Friday afternoon in the best possible way—that is, taking in the Acne show with Hanne Gaby Odiele and Alana Zimmer. Guys, we weren't kidding when we waxed poetic on Scandinavian ingenuity, okay?! And in between getting in a little quality time at Cartier HQ and getting ready for Chloé with a certain tri-sister act (more on that later), we managed to make our way over to Charlotte Olympia's presentation. Just thought we'd throw it out there—would it be at all possible for us to move into and shack up inside Charlotte Dellal's head, even if it's only temporary?
As always, our CoveTour de France this season basically flew by—and it wasn't long at all before we were taking in CHANEL's full-scale supermarket sweep before jumping on a jet plane. Until next time, Paris!