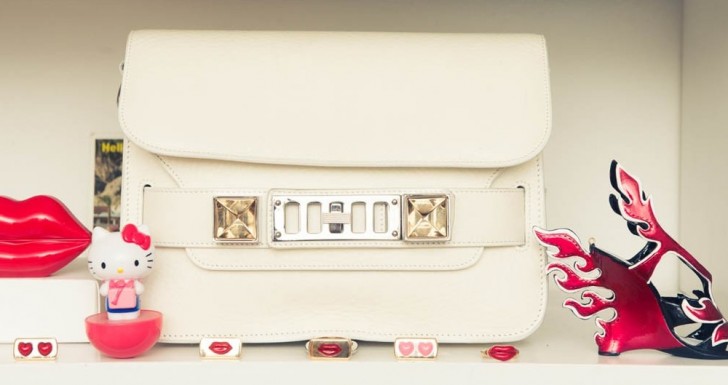 Fashion Emojis We Wish Existed
Apple, are you listening? You forgot a few.
Bilingualism in our books? Italian menus and emojis.
They're the modern-day hieroglyphic—yet another language the over-40 set won't even attempt to decipher. Emojis are the answer to every boyfriend who wanted us to communicate more (haircut + sad face + wine glass), to every birthday iMessage twelve exclamation points couldn't do justice (12 confetti'd party hats) and a far cuter way to borrow from the bank of Mom and Dad (dollar bills + begging hands + ramen).
The iWizards over at Apple HQ have pretty much covered every emoticon we could ever desire from tempura shrimp to dancing ghosts to Stonehenge statues. But what the Genius Bar can't seem to comprehend are the complexities of fashion-related emotion—the sheer Pirate-magpie-Gollum elation of finding Grandma's stash of vintage Yves Saint Laurent is not to be confused with the kid-on-Christmas ecstasy that comes with spotting your Net-A-Porter order in the hands of an unsuspecting mailman. Smiley face + sundress + red heel? Yeah, a little anticlimactic if you ask us.
Which is why we took it upon ourselves to create a whole new fashion-related emoji subsection—for those of us who can't seem to go a day without running into some kind of emergency worthy of a #fashiongirlproblems, good or bad. Getting the Visa bill after "that weekend" in Vegas? A shocked face with a gun to its head just ain't gonna cut it. When there are anchovies in your niçoise? The dry heaves we're experiencing over here warrant a far greener barf-face like BBM had, Mr. Jobs. When you arrive at a fashion show to find out your ticket is for 'standing room only'? We can swipe our screens as much as we want, but we'll never find an expression that appropriately sums up do-you-even-UNDERSTAND-which-shoes-I-decided-to-put-on-this-morning-against-my-better-judgement?
Now someone alert Alison Chemla... 'cause we're going to need these babies in gold, too.
— Chelsey Burnside