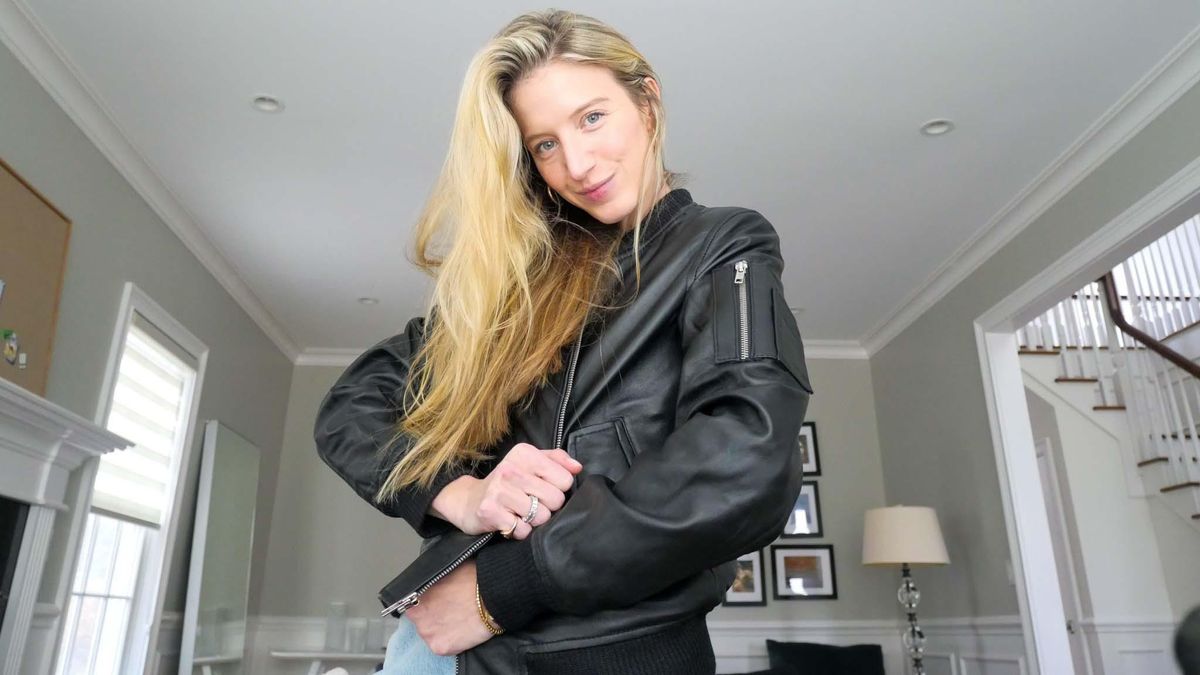 We Tried It
We Tried It: Custom Merch from The Jacket Maker
We tapped the brand for some bespoke pieces for our staffers this holiday season.
At the start of fall, our editor in chief and I decided to surprise the Coveteur team with custom branded merch for the holiday season but we really had no idea where to start—and, we're busy! Enter: The Jacket Maker. We stumbled upon the retailer with a bespoke customization service that did almost all of the work for us.
For a bit of background, The Jacket Maker was founded by Syed Obaid when he and his friends were in search of the perfect leather jackets. Their goal? To build a service that offers customizable luxury fashion at an accessible price point with inclusive sizing and premium customer service. As we all know, the perfect leather jacket can be a closet staple, but that doesn't mean it's always easy to find.
We also had to make sure there was something for everyone—and a way for us to highlight the brand even in the warmer months. The Jacket Maker had the perfect solution: custom laptop sleeves. The tech accessory was the easiest last-minute addition to our order and let's just say the team is obsessed.
First, we had to decide what to design. We champion individual expression and personal style at Coveteur, so an outer-layer or accessory for everyone to style as their own just made sense. Our editor in chief, Jess Teves, found a bomber jacket that was unisex, size-inclusive, and timeless.
We explained our expedited timeline and shared brand logos along with our preferred products from the site catalogue—within 24 hours we were previewing creative mocks for sign-off. Less than a week later, we received a formal production timeline and confirmed shipping details. Our pieces were then created especially for our staffers and we were already starting to style our outfits in anticipation of a mid-December arrival.
To our surprise, by the start of November we were already previewing the embroidery and before Thanksgiving, everything had already shipped out. We really only came to The Jacket Maker with a vision and a logo—they handled the rest.
As expected, the laptop sleeves were a huge hit—not to mention the most practical of gifts. These gender neutral caviar leather pieces with subtle logo integration would look just as chic in an airport as they would in our new office space. Collectively, they will also set the tone in meetings and give us a sense of camaraderie that will extend far beyond the winter months. In other words, we're obsessed!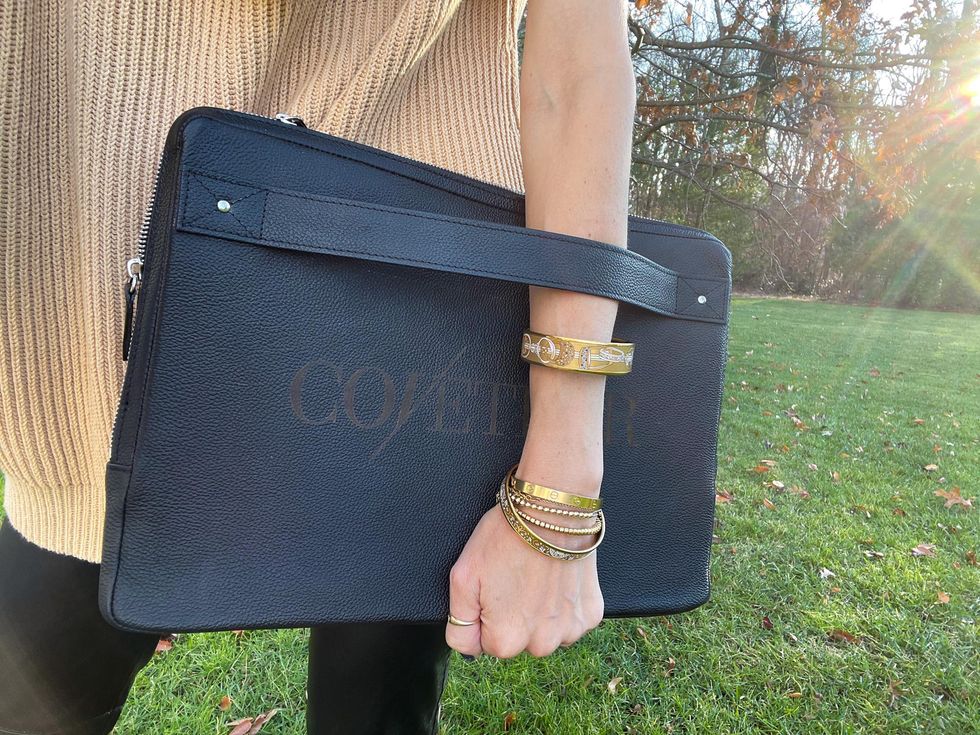 Then, we received the jackets—it was love at first sight. The black leather bomber-style we selected became an instant classic. These are universally flattering and the embroidered white logo really pops in just the perfect spot. While we'll be wearing these to death, chances are we'll also drape them over our desk chairs and allow the jackets themselves to double as decor too. Expert tip for anyone looking to recreate this look for their brand: use the sizing guide and size up if you're planning to layer!