The Rise of Escapism in Fashion: 7 Fashion Brands That Feel Like a Permanent Holiday
Shop our favorite pieces from their collections.
Fashion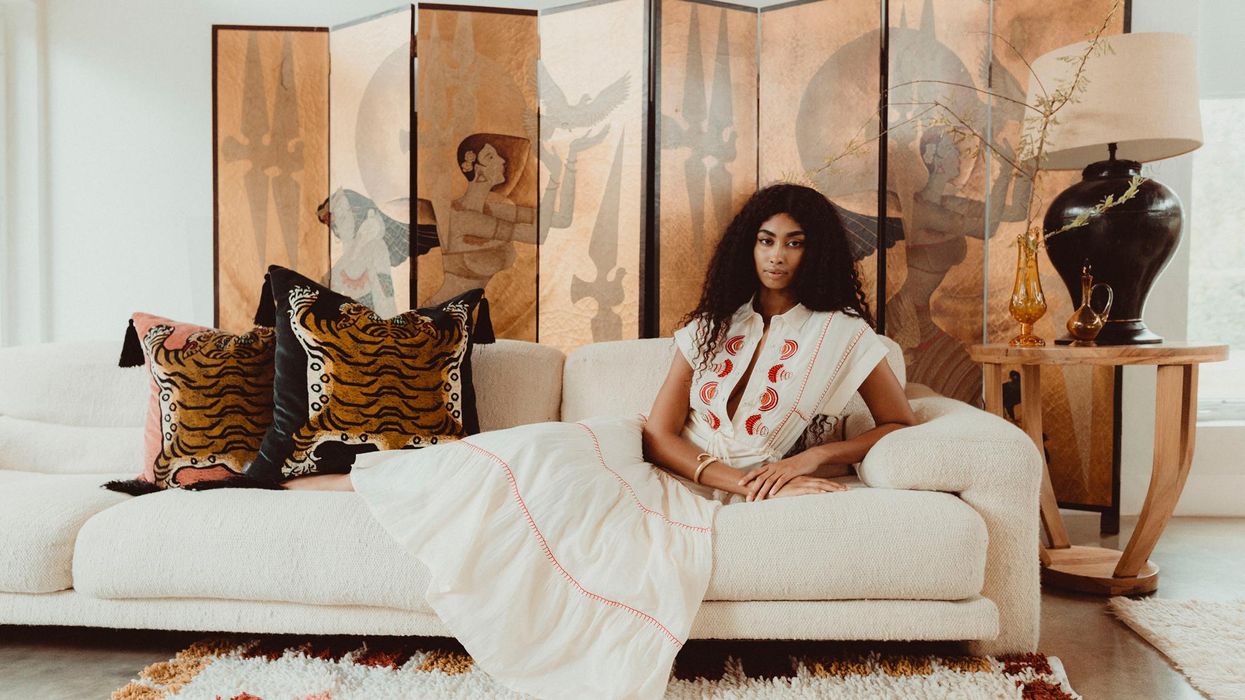 It is often said that fashion is society's reflection—that clothing goes beyond looks, becoming an honest depiction of emotion. And as we have spent the past year in the comfort of our homes, a newfound desire to escape has emerged. While at-home style has deemed loungewear and fancy pajama sets a massive trend, there is a rise of escapism in everyday dressing like never before. Escapism, by definition, means to seek distraction, especially through engaging in fantasy. Through dressing in beach-inspired looks or seeking resort-esque prints, fashion is filling the void and nurturing our yearning for a holiday this season.
As we approach the summer—whether we are on a holiday or not—we're embracing styles that replicate the feeling of escaping to the Amalfi Coast, styles that give us a breath of fresh air to brighten our moods, and, most important, styles that, for just one second, feel like a holiday. From beach-adorned jewels and crafted crochet bags to whimsical silhouettes and playful terry-cloth cabana shirts, we're sharing seven fashion brands that have mastered the art of escapism through design. Ahead, discover fashion brands whose ethos is to achieve a permanent holiday through dressing—and some of our favorite pieces from their collections.